The new introduction anti-rollback on the part of Xiaomi he has in a certain sense messed up the life of a large number of users, especially those less adept at modding, inevitably finding a technological paperweight in his hands. The smartphone models that have this disaster are: We are Max 3 (codename nitrogen) , Redmi 6 Pro (code name sakura), Xiaomi Mi 6X (name in wayne code) e Redmi Notes 5 / Pro (codename whyred). And just this smartphone seems to be the one that has suffered the most, perhaps due to the fact that it was the first of the unfortunate series to introduce the protection mechanism or perhaps the fact that it represents a true best buy so that the units sold far exceeded the 5 million.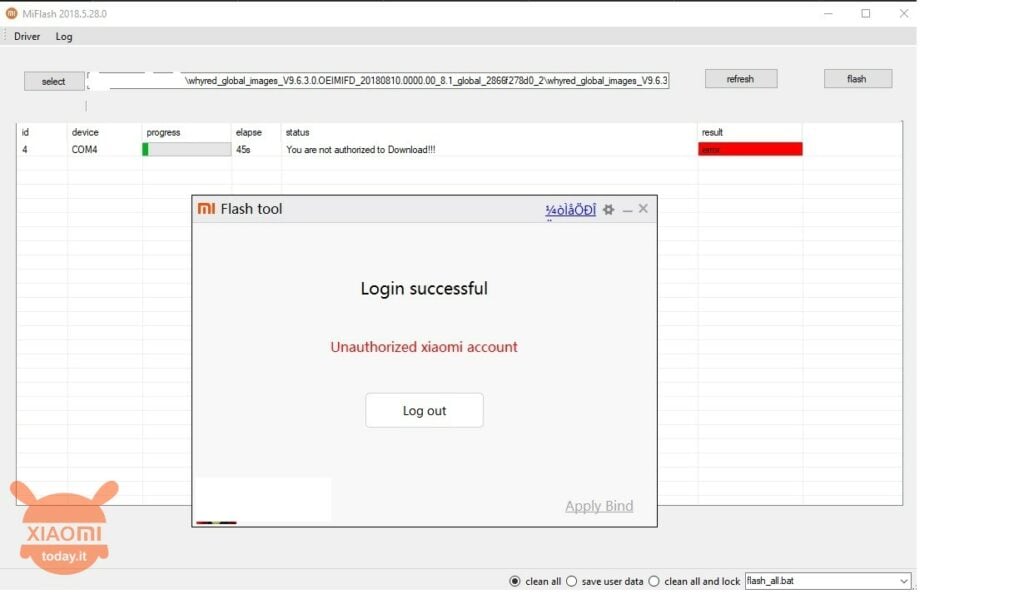 But what if you find yourself in the situation shown in the image above? There are many ploys circulating on the web, some of which weird as well, so try not to hurt, but one in particular seems to be effective, in fact I have been able to see the success of the operation personally. from well 10 people , of which the last one comes from Portugal.
The anti-rollback solution for Xiaomi devices seems to come from authorized Mi Accounts
The only solution seems to be to restore your Xiaomi device via EDL procedure, so the first step to perform is to send your Mi ID to
this address
, so that the Mods will authorize you to proceed. Since the page is in Russian I suggest you use the Chrome browser for translation.
At this point, follow these steps:
➡️

Download the latest Fastboot ROM for your device.

➡️

Download miflash from the following

address.

➡️

Open the browser and log in to your Mi Account, the one that was associated or used to unlock the bootloader and if the ID was authorized then you can proceed.

➡️

Now try to flash the Fastboot ROM previously downloaded by selecting the Clean ALL item.

➡️

If this method does not work you have to try the testpoint route by opening the smartphone and then following the ROM flash.
And if you really can not unlock the situation and save your smartphone, I recommend you buy a new one, perhaps looking at the box below.
-44%
Coupon
EU Shipping Standard EU Shipping 2 / 5gg (NO customs) ✈
Shop
Use discount codes:
BGESN58
-42%

Coupon
EU Shipping Standard EU Shipping 2 / 5gg (NO customs) ✈
Shop
Use discount codes:
BGESN532
Are you interested in OFFERS? Follow our TELEGRAM Channel! Many discount codes, offers, some exclusive of the group, on phones, tablet gadgets and technology.