The top of the range of the series Roborock renews itself with the onerous task of not betraying the high expectations of already enthusiastic customers of the previous S50 model, considered by many to be the best robot vacuum cleaner on the square.
ROBOROCK S6 - Unboxing
Very accurate sales package and extremely complete equipment. The Roborock is supplied together with the complete floor washing kit of a washing tank, 2 washable microfibre cloths and 10 disposable cloths and a set of spare nozzles. In addition to this there is a HEPA filter and a spare brush and the not too bulky charging base equipped with a transparent panel to prevent the robot during the recharge wetting the floor with the damp cloth. The tank also has a selector to adjust the water fall.
ROBOROCK S6 - Features
This new roborock has a suction power of well 20.000pa broken down into 3 selectable cleaning levels through the app and also a special super silent night program. The mapping system SLAM it is even more effective in detecting obstacles, managing to distinguish bearing walls from furniture. The battery is from 5200mAh as in the previous model, but thanks to the improved algorithm, its effectiveness increases by around 20%, pushing the autonomy to more than 200mq of cleaning with a charge; however, should this not be enough, Roborock will return to the base to recharge and resume where it left off.
ROBOROCK S6 - User experience
Installing and configuring Roborock S6 is a breeze through the app Xiaomi Home; after making the first mapping, the robot cleans with extreme precision and speed. The automatic cap detection function is convenient and intelligent, allowing the robot to suck at maximum power when it is placed on a mat to perform extremely effective cleaning. Even the washing part is more than satisfactory, bearing in mind the limit given by passive cleaning, that is to say, a wet drag cloth without any mechanical rubbing action; therefore impossible to ask for perfection, but an excellent superficial cleanliness. Another innovation is on the software side: now the map can be divided into rooms with different colors, so starting the cleaning you can choose to clean rooms and easily select the ones you want.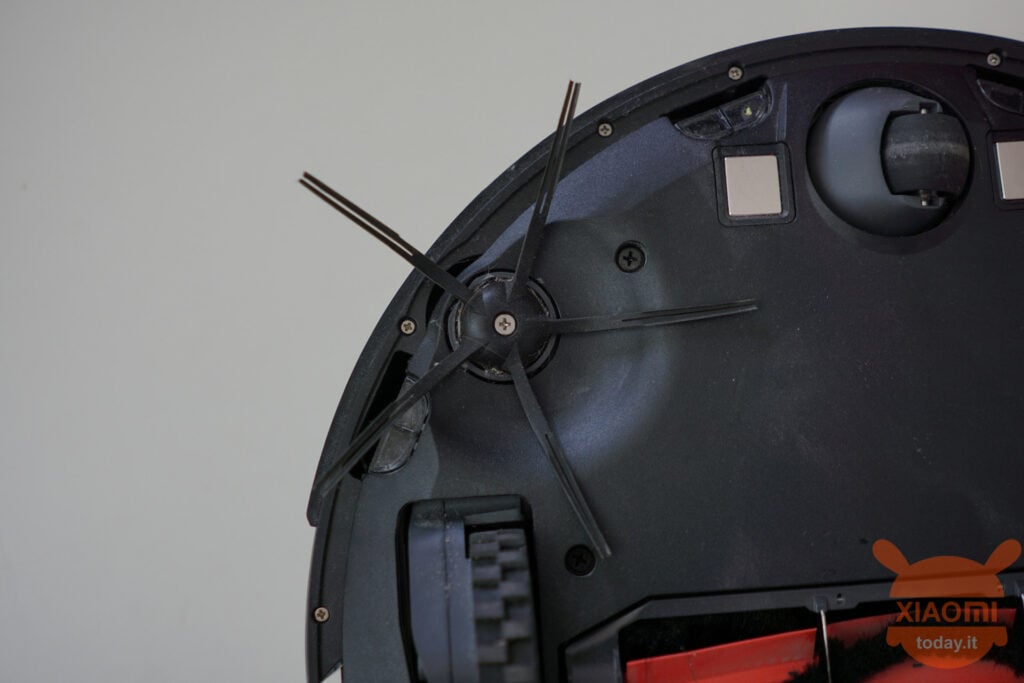 ROBOROCK S6 - Conclusions
Although Roborock S50 was already excellent, with S6 there have been major improvements especially thanks to the increase in autonomy and the division of the mapping into rooms. I repeat, improvements compared to the past and not real innovations but that continue to keep them at the top of their category
ROBOROCK vacuum cleaner on offer
20 January 2021 10: 17

Amazon.it
Price updated on: 20 January 2021 10:17
Are you interested in OFFERS? Follow our TELEGRAM Channel! Many discount codes, offers, some exclusive of the group, on phones, tablet gadgets and technology.
PROS
Mapping
Potenza
Autonomy
Cleaning
CONS
Few news compared to S50
High price at launch
Add your review