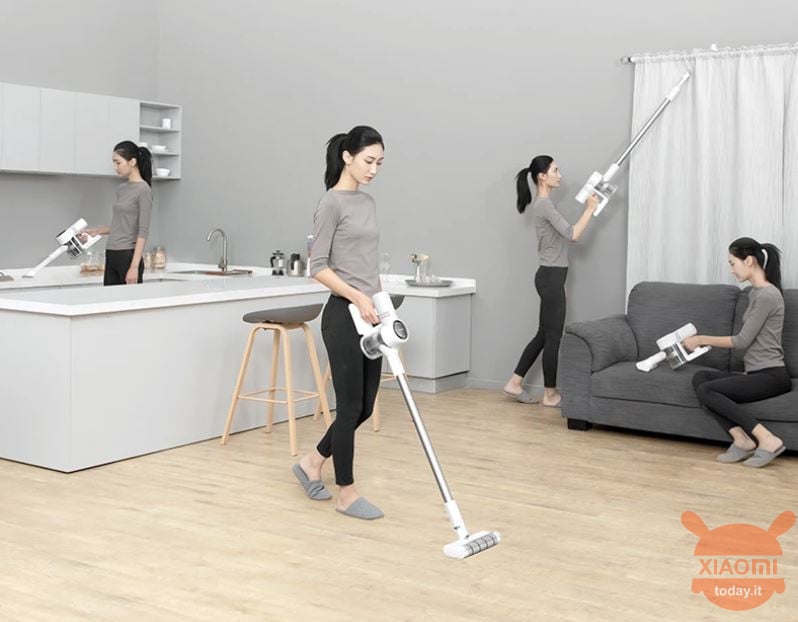 If you still do not know the Dreame brand, you cannot know that it is the top of the Xiaomi eco-system for cordless vacuum cleaners.
Last year, with the very successful V9, it became known worldwide thanks to the incredible quality of its product and the exceptional value for money.
Today, despite being still very current, the top model is its successor: the Dreame V10!
If you are considering purchasing one of these products, we recommend an incredible offer on the well-known site GOOD BANG which today gives us the opportunity to buy them with discounts never seen before.
In fact, we find 50 pieces of both models at sensational prices, shipped FREE of charge from Europe warehouses (therefore without customs costs and fast delivery):
💰 Coupon: BGDREMNV9
EU FREE EU Priority Mail 2 / 5gg FREE (NO customs) ✈
💰 Coupon: BGCZDMCV
EU FREE EU Priority Mail 2 / 5gg FREE (NO customs) ✈

DREAME V10
The powerful wireless vacuum cleaner Xiaomi DREAME V10 is a product that has extraordinary performance and offers three levels of suction power with 100.000 rpm!
It is a powerful wireless vacuum cleaner with a sleek, slim and extremely portable design. Its weight of 1,5kg and the supplied accessories make it perfect for all household cleaning.
Thanks to the UV light included in the brush for cleaning mattresses and sofas, mites will be eliminated and the DREAME V10 will become the best ally for allergy sufferers! With the powerful suction of 140AW, 22.000Pa, this cordless vacuum cleaner separates the dust from the air flow to 99.9% and all the dirt is accumulated in the 0.5L container that is easily removable and washable. Good noise (73DB) and excellent autonomy, up to an hour, thanks to the large 2500mAh battery
Dreame V10 for € 162 with discount code: BGCZDMCV
DREAME V9
The Dreame V9 differs from the V10 essentially by a slightly lower suction power, 120AW.
Dreame V9 for € 127 with discount code: BGDREMNV9
Are you interested in OFFERS? Follow our TELEGRAM Channel! Many discount codes, offers, some exclusive of the group, on phones, tablet gadgets and technology.