Xiaomi produces a large number of accessories for its smartphones and among the various gadgets there is no shortage of earphones and headphones. The Piston series is certainly the most popular and the Piston Pro are the latest arrivals.
The Piston Pro are equipped with anodized aluminum speakers that guarantee excellent sound performance. The inclination of 45 degrees offers high comfort and allows the earphones not to slip from the pavilion. The headphones use a double coil system and a movable piston to produce a clear and natural sound, as well as balanced between low, medium and high.
Along the cable there are the classic physical keys that allow you to change the track while listening and to pause without the need to unlock the smartphone. The threads of the Piston Pro unfortunately are not flat, which means that we may often find ourselves having to unravel the annoying knots that regularly form when the earphones are not stored carefully.
To accompany the earphones we find 4 sets of silicone rubber pads of various sizes. The Piston Pro, available starting November 11, are an inexpensive alternative to the headphones typically supplied with smartphones, which often do not offer a great listening experience, and are also uncomfortable.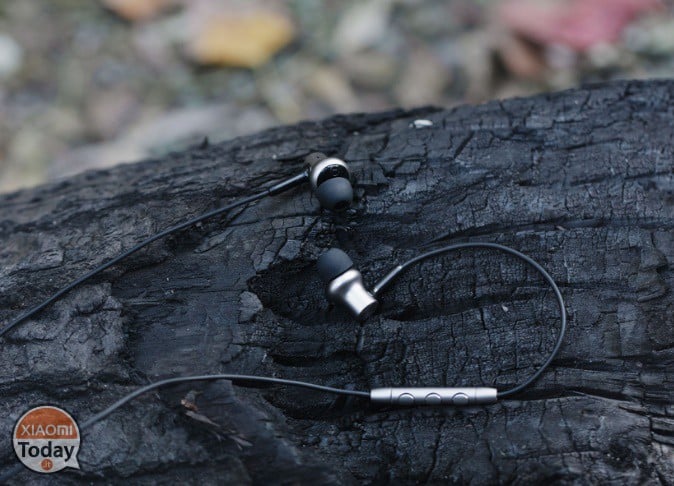 Here you can buy your Xiaomi Piston Pro:
-50%
Coupon
🇨🇳 Priority Direct Mail Shipping (7 / 15gg, No Customs) ✈
Shop
Use discount codes:
BGXMHP88
If you like products like AmazFit Bip, AmazFit Pace, Mi Band, etc. we are waiting for you in our group Facebook Xiaomi Wearables to discuss, save money and get help on Xiaomi's "wearable" products.
Are you interested in OFFERS? Follow our TELEGRAM Channel! Many discount codes, offers, some exclusive of the group, on phones, tablet gadgets and technology.