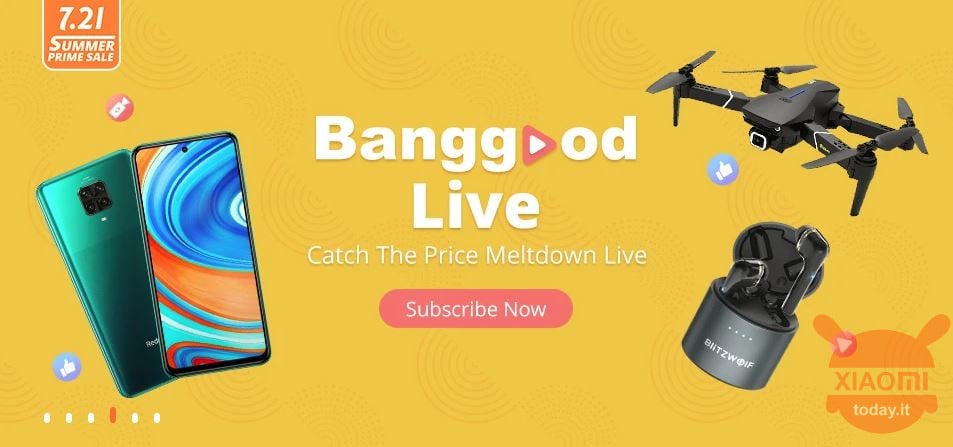 Mark this date on the calendar, Thursday 23 July at 16.00! In conjunction with the great summer event "Summer Prime Sale"of GOOD BANG, we will be live on our live stream Youtube channel, in addition to the BG site, for some live reviews and give you a shower of coupons and prizes!
🔔 In order not to forget the event, it is important to activate the reminder by visiting the event page and clicking on REMIND ME

The products on offer will be among the most sought after of the moment, and not only Xiaomi..but we do not want (and we can) spoil you too much!
Last year it all took place directly in Canton, where we were guests by our dear Chinese friends and colleagues from Banggood and in our direct there were really sensational offers, among which I remember airdots headphones at $ 0,01 ! Here's how it went 🙂
So we strongly advise you not to miss this event so as not to regret the safe and incredible missed opportunities!
Of course, these days there will be other offers that we will promptly report on our Telegram channel
#BGliveiscoming
Are you interested in OFFERS? Follow our TELEGRAM Channel! Many discount codes, offers, some exclusive of the group, on phones, tablet gadgets and technology.