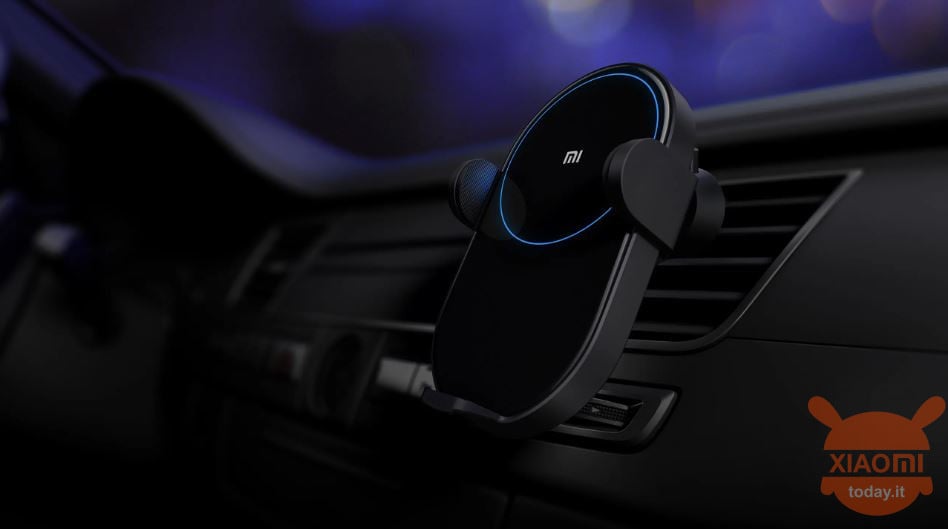 More and more smartphones have the possibility of being recharged Wireless, a feature for many people now essential. In fact, the convenience of wireless charging is undoubted, even more so if we are in the car (so as to avoid flying cables that can hinder driving).
Today we point out a truly UNMISSABLE product and offer! Often this adjective is too used, but not in this case .. In fact, you can buy, with an incredible 60% discount, the best Xiaomi guaranteed wireless car charger!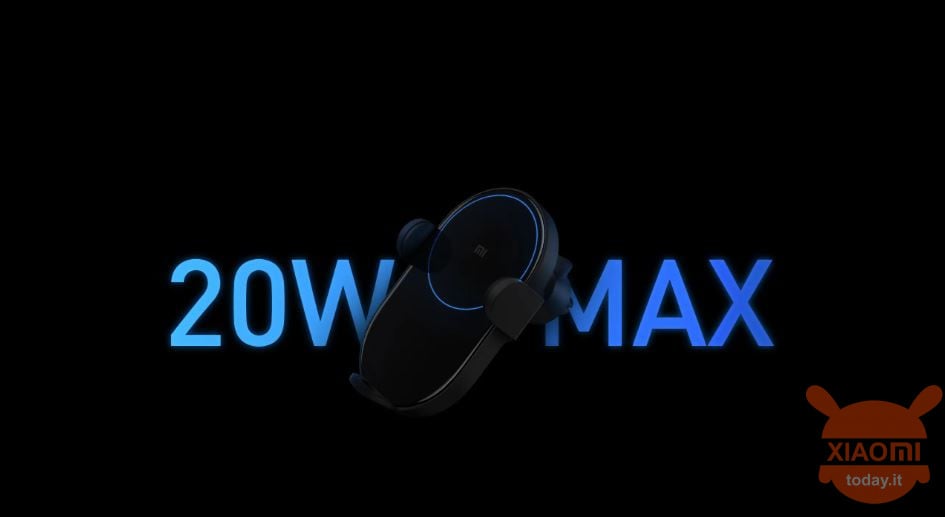 The model in question has a power of 20W that will allow you to give a good blow, in a few minutes, to the battery of your smartphone! Aesthetically truly beautiful, an elegant blue light will signal that the device is in "action".
But let's talk about price ... with our coupon you can get it for only 20 €! As always, we remind you that we do not know how many pieces are available for this discount code, so if you are interested, the advice is to buy it without wasting time. As a shipment we recommend the "priority direct mail" to avoid annoying customs "taxes".
⚡️ Xiaomi Wireless Car Charger 20W for € 20
💰 Coupon: BGXiaomiWC
Buy HERE
🇨🇳 Priority Direct Mail Shipping (6 / 14gg, No Customs) ✈
Product description:
● Supports electrical deformation and wireless charging. It is both a car holder and a convenient high-speed wireless charger. Supports a high-power MAX output from 20 W, which can quickly return the Mi9 to 45% in half an hour, and it only takes 90 minutes to fully load it
● The Xiaomi wireless car charger from 20W adopts the integrated 2.5D glass as a charging panel. After connecting the power, the blue ring-shaped power light will turn on automatically and can also be seen when driving at night.
● The car charger has its own fan, which can adjust the air volume based on the temperature, and has a built-in metal bracket to improve the cooling effect during charging. When charging at high power, the charging time can be significantly reduced.
● The arm of the wireless car charger can be opened up to 81,5 mm and is suitable for most mobile phones that support wireless charging on the market, even Apple iPhone XS Max.
● The built-in hidden infrared sensor detects the phone and automatically locks or releases it when you want to remove it.
Are you interested in OFFERS? Follow our TELEGRAM Channel! Many discount codes, offers, some exclusive of the group, on phones, tablet gadgets and technology.