In the latest wearables arrived on the market with the Xiaomi and Amazfit brand, we find the presence of the PAI value, but perhaps some of you still don't know what it is. This value is in addition to the other collected by the wearable smart, taking for example the recent Xiaomi Mi Band 5, the monitored data is more accurate by 50% compared to previous generations, showing heart rate, sleep monitoring and pedometer to name a few.
The PAI value was introduced by Huami on their Amazfit devices and basically we could define it a personal indicator of physiological activity. In other words, it's a value that tells you how healthy you are in terms of physical activity or if you need to improve.
Everything you need to know about the PAI index of your fitness trackers
PAI is the English acronym for Personal Activity Intelligence and consists of an algorithm that, based on various data, returns a result that represents your physical condition. In particular, the data used by this function are the heart rate and other personal data such as weight or gender, therefore PAI is a personal index that differs with the same data collected by a person who weighs 100 kg from one that weighs half.
The value returned by the monitoring is based on weekly activity, so each week your fitness tracker will give different results that increase on a daily basis. The PAI value fluctuates between 0 and 125: according to the developers, the ideal would be to always reach a value of 100 or higher. In this sense, people who reach this value are less subject to risk
of cardiovascular diseases and their life expectancy increases by about 8 years compared to people who do not reach this score.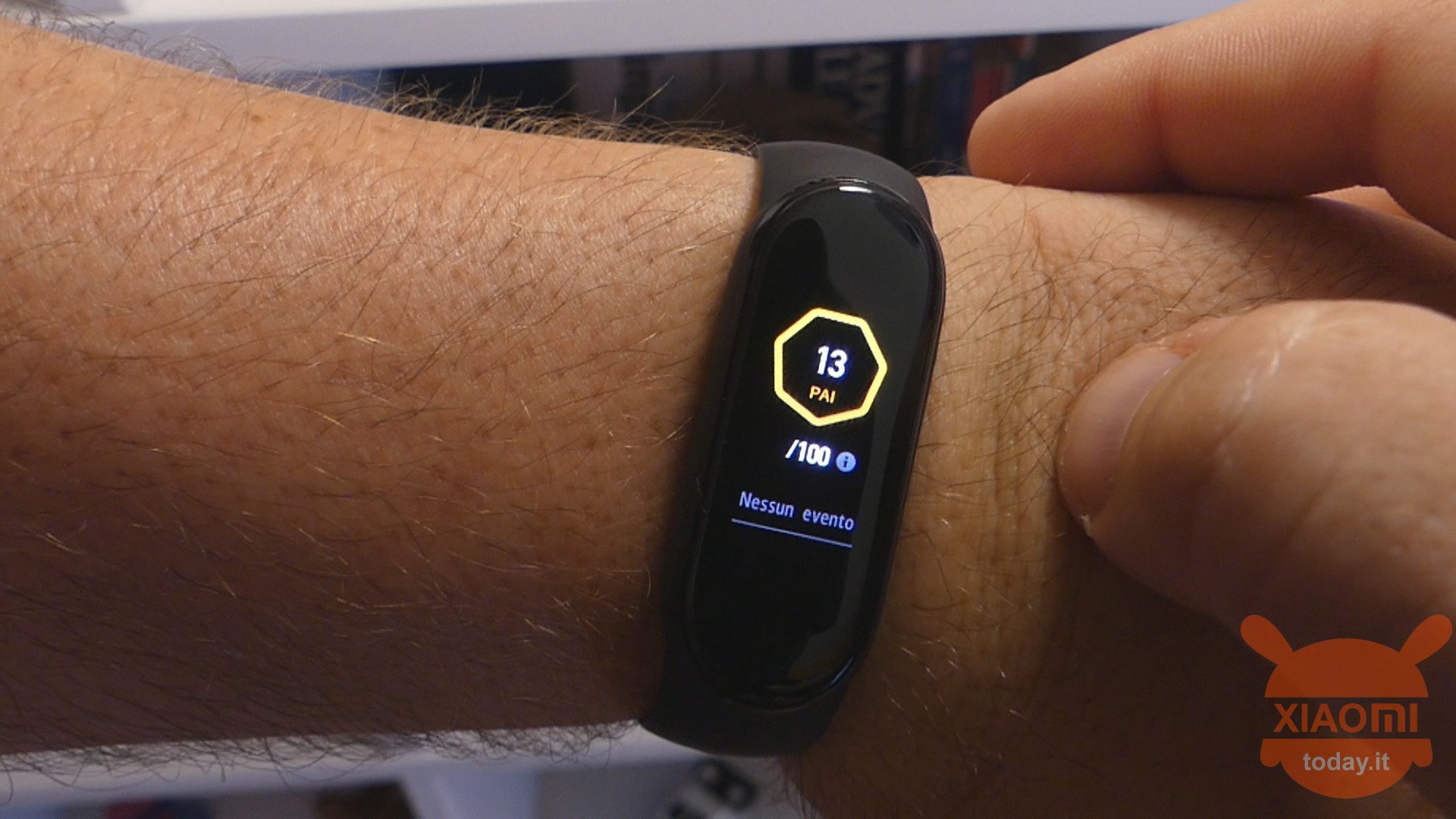 Therefore, always keeping your PAI index under observation, we can increase it by carrying out physical activity and sports in general, in order to increase the heart rate, thus burning the fats that turn into weight loss. The higher your heart rate, the more PAI points you will get. This does not mean that you have to break your heart, but a simple activity such as walking and / or cycling on a daily basis, as well as using the stairs instead of the elevator, allow you to receive a score of at least 75, reaching the optimal PAI value of 100, in no time.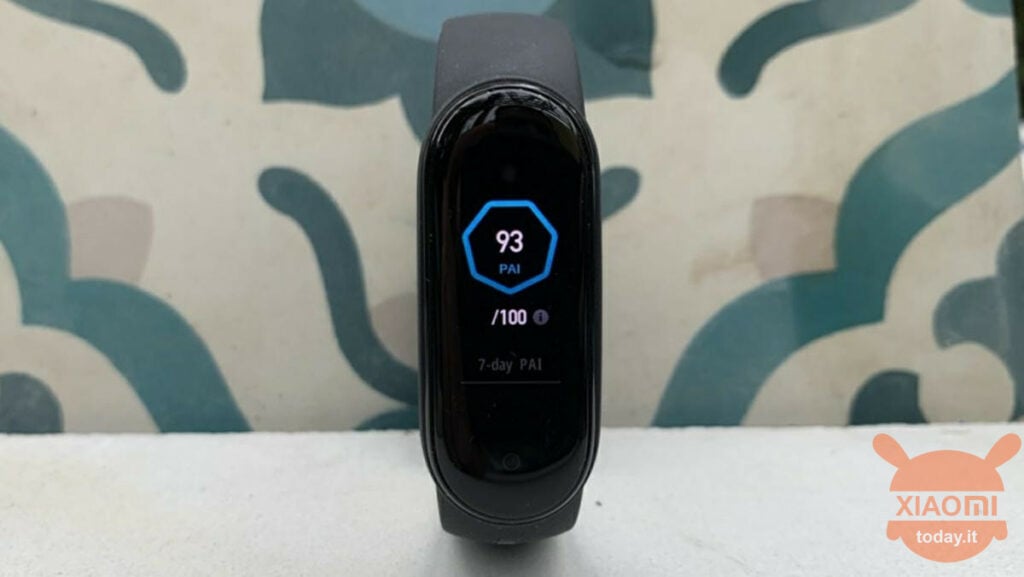 Read also: Xiaomi Mi Band 5 review: increasingly innovative, it is confirmed as the QUEEN of low-cost wearables
But be careful, because the PAI index only works if the wristband heart rate monitoring is turned on on your device. To turn heart rate monitoring on or off, you need to do the following:
Open the Mi Fit / ZEPP app

on the smartphone you have associated with your wearable;

Go to the Profile section of the app and select your wearable;

At this point, scrolling through the options, you will see the item for enabling automatic heart rate detection, which to better calculate the PAI index must be set to a frequency of at least 5 minutes.
Well, now that you know what PAI is and how it works, you are ready to keep in training. We then recall that the PAI value is not exclusive to Mi band 5 but now present on all Huami devices and therefore Amazfit series, with the exception of the most obsolete wearables, such as the first generation Bip d. And which smartwatch do you rely on for the collection and monitoring of your fitness data?
We are waiting for you shortly on our Youtube channel, because we have received the Amazfit Band 5 that we will compare with Xiaomi Mi Band 5, so if you have any questions, curiosities or other, we invite you to write it below in the comments or you can always find us in the our Facebook groups and related page.
[Source]
Xiaomi Band 5 - Smart 11 sport modes, Fitness Bracelet Heart rate monitor, Sleep monitoring
4 used by 33,26 €
2 December 2022 7: 17

Amazon.it
Price updated on: 2 December 2022 7:17