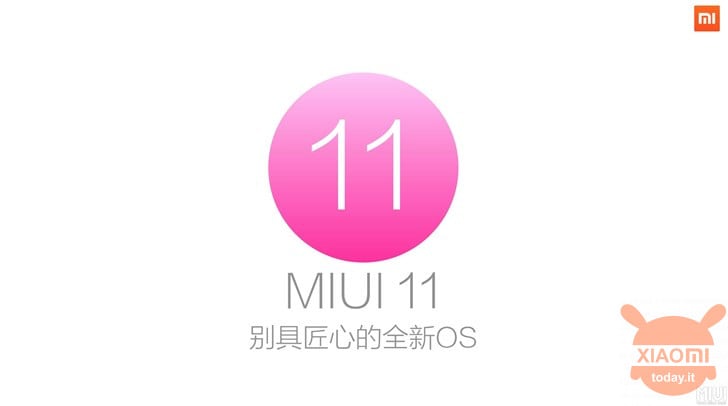 Although with a lot delay compared to the official roadmap released by the brand itself, theeleventh release of the Android skin di Xiaomi is coming on all or almost all devices. Slowly we will learn to love it and with it all the features that it brings with it. But although it is still in the rollout phase, precisely because of these delays, there is already talk of future updates that will improve the usability of smartphones but above all will simplify our lives. There are three of which we are talking about, that is Focus mode, Vientiane screen custom image and Class schedule. But what are these three new features coming? Let's look at them in detail.
Focus Mode
Some time ago we had already talked about this mode, calling it however "Zen mode". The operation remains the same but changes name and we have some more news. Basically the goal of this feature is to "oblige "the smartphone owner to take a forced break from the use of the device itself. When the Focus mode is active, it will not be possible to access the device and even restart it. During this time, they will be only emergency calls are active and camera functions. The maximum time for this mode is 90 minutes, tuttavia you can choose to set the timer to 20, 30, 45 and 60 minutes.
Vientiane screen custom image
Although the name does not seem to make sense (Vientiane

is the capital of Laos, which has no relationship even remotely with Xiaomi apparently), this mode is a lot useful for those who love to dabble in customizing their home page. As the name suggests it will be possible customize the screen image, as if we were modifying a photograph, all to make our device's home a little bit more dynamic and personal. Any image can be used and you can choose between light or dark background as we can choose the color of the writing, if we wanted to use them.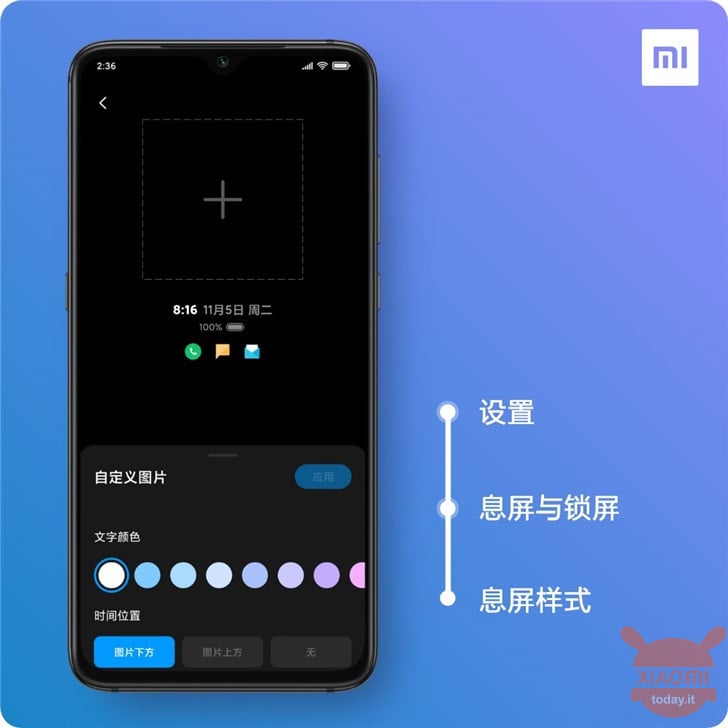 Class Schedule
Many Chinese users have decided to ask this feature from the MIUI development team, as they found it useful to have a sort of planning for your days. This function, which we could translate as "Lesson hours"Will serve, as you imagine, for organize and scan in detail all the daily events: the particular thing is that the feature is also integrated into thevoice assistant Xiao AI (hopefully also for support for Google).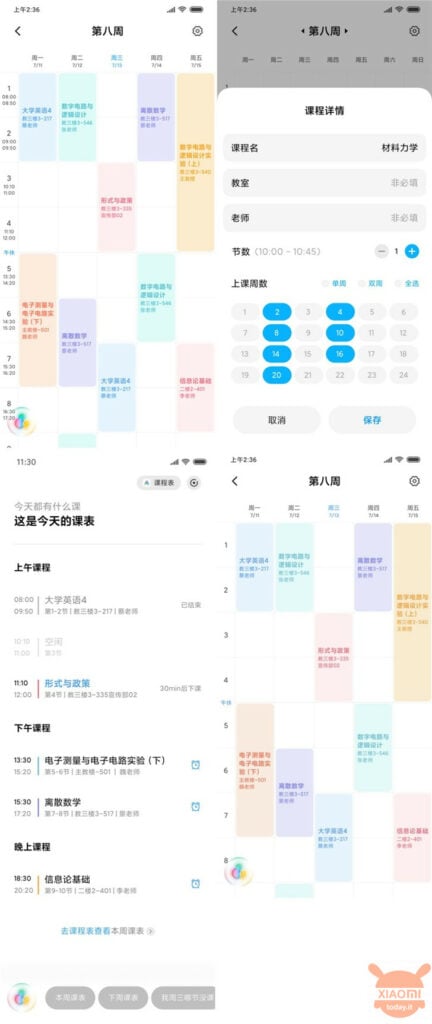 In short, neither was the exit MIUI 11 for everyone and already there is talk of novelty. What would you most need instead?
Redmi Notes 8 Global 4 / 128Gb
🇨🇳 FREE EU Priority Line Shipping (No Customs) ✈
Are you interested in OFFERS? Follow our TELEGRAM Channel! Many discount codes, offers, some exclusive of the group, on phones, tablet gadgets and technology.