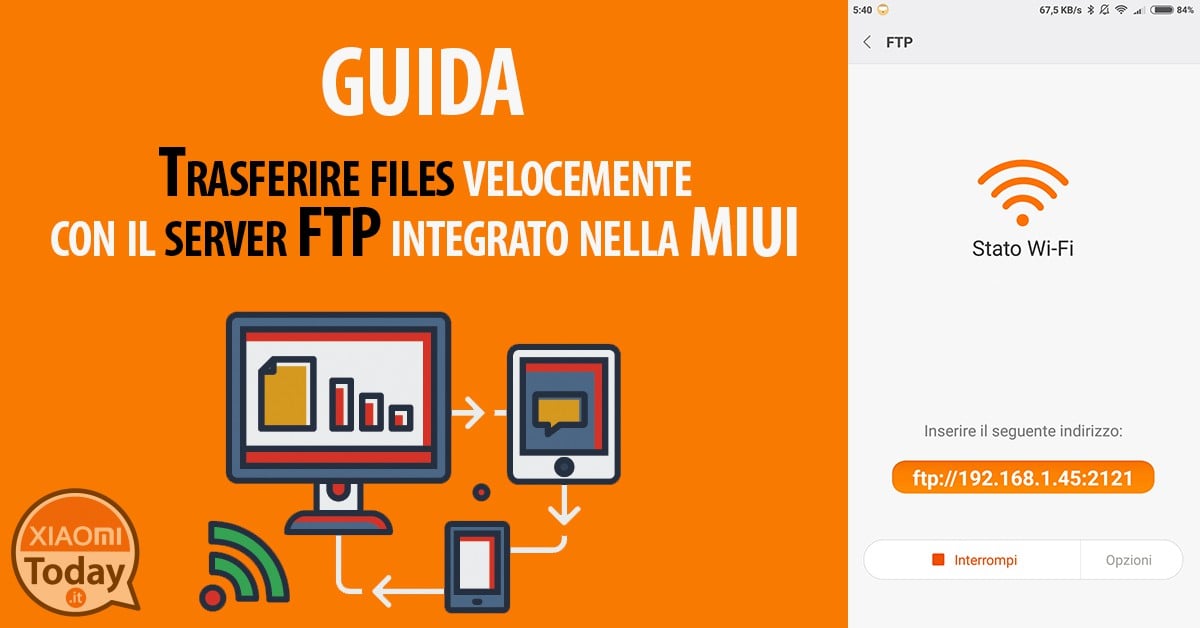 Perhaps not everyone knows that the File Explorer app has natively integrated an FTP server that is a viable alternative to transfer files between PC and phone if you do not have a special cable or if you simply want to manage the contents without the need for a physical connection and additional applications.
This feature is really easy to activate and needs a minimal configuration, let's see how it works.
1
Open the "File Explorer" app
2
Select the view to "Categories"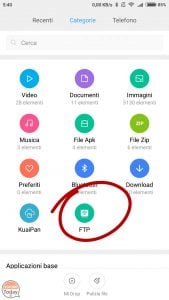 4
Press the "Start" button
Just press the button starts to enable the FTP server. At this stage you can choose whether to share the internal archive or files generated by the app cloned.
5
Log on to the FTP server via the address indicated
At this point on your PC / Mac you just need to type the generated address in the url bar of your browser to be able to manage the content of your phone bearing in mind that each browser behaves differently:
Microsoft Internet Explorer integrates a remote FTP remote management
Mozilla Firefox we recommend the addon FireFTP
Google Chrome you can use the extension sFTP Client
Apple Safari requires an external client
Obviously it is preferable to use your favorite FTP client which allows a multitude of options and tools.
Additional Options
To adapt the service to any of our needs, it is also possible to configure a series of basic settings using the button options.
For example, if you are starting up a service on a public network, it might be a good idea to set up a username and a password instead of enabling anonymous access.
You can also change the default port if this conflicts with another service.
We also recommend that you enable the Keep active to prevent service interruption in case of mid / long sessions.