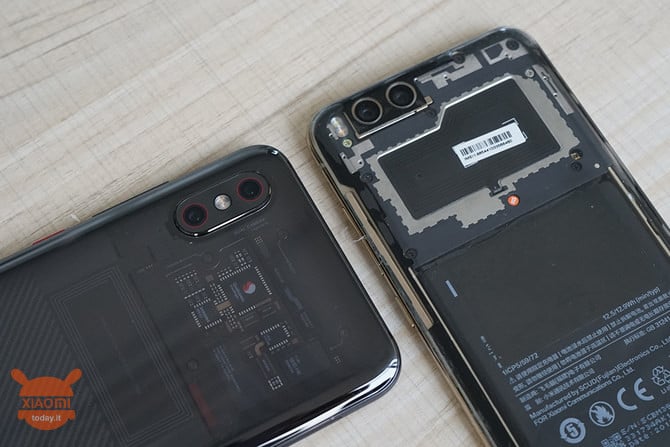 The Mi8 Explorer Edition presented itself for the first time with the back cover in transparent glass, from which you could clearly see the motherboard even if not the real one. There was a lot of speculation at the beginning about that motherboard: is it true? It works? The same Qi Zhiyuan, director of marketing for the Xiaomi mobile department, confirmed that the processor in plain sight is not the real one but only a "fake". He also showed us some images showing the construction process of the rear of the super top of the range. Despite this, however, we know that the materials used (such as steel and copper) are real!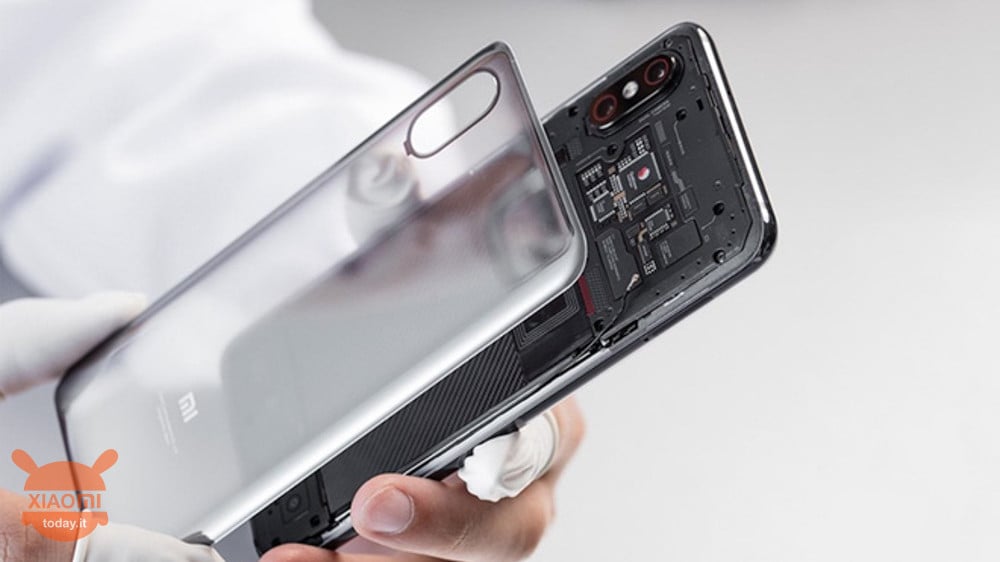 Now sincerely: how many liked Mi8 Explorer Edition with that back shell from which the 845 Snapdragon appears and how many have thought like me that it was really a smartphone from NERD? If you have thought about it then you will have certainly imagined your current device with the same type of body: well, now you can have it same see-through effect for the Mi6!
The first transparent body for Mi6 has been installed
A bit 'by chance a reporter of the Chinese blog it168 has discovered the possibility of "access" to this aesthetic feature after unfortunately his Mi6 has fallen to the ground; initially he wanted to buy back the blue back body, the same color of his phone, but he came across a very interesting product: the company 深圳 华强 北 or "Shenzhen Huaqiang North" he was in possession of a glass but transparent piece of glass

! Obviously he did not miss the opportunity he bought it. Together with the cover, obviously well wrapped, they also got the tools to proceed with the repair, that is windy, glue and cutter.

The reporter noted that despite the spare part not were original, fit perfectly with the phone but above all that the effect to the touch was the same he had when his Mi6 it was still whole. The visual effect is obviously not the same as with the Mi8 Explorer Edition since the REAL components of the phone are not positioned in an orderly manner as they appear in the back cover of the aforementioned. The price for this body change has cost, in addition to a heart attack, about 10 yuan or 1,50 € up for down. You can also choose the quality of glass up to spend 30 yuan.

What do you think about it? Have you ever thought about installing a transparent glass behind your Mi and, above all, have you ever thought about looking for a body in the various Chinese stores?
Are you interested in OFFERS? Follow our TELEGRAM Channel! Many discount codes, offers, some exclusive of the group, on phones, tablet gadgets and technology.