It's just two days that Xiaomi Mi MIX 2 was presented and the news we are about to give you is already upsetting: although opinions on the second generation of borderless for par excellence they had been discordant with users who complained of excessive use of frames - in reality the feeling of "frames" is given by the frame much more convex than the first model - and with users absolutely excited about the Xiaomi choices, the numbers are clearly part ... for lovers of Mi MIX 2!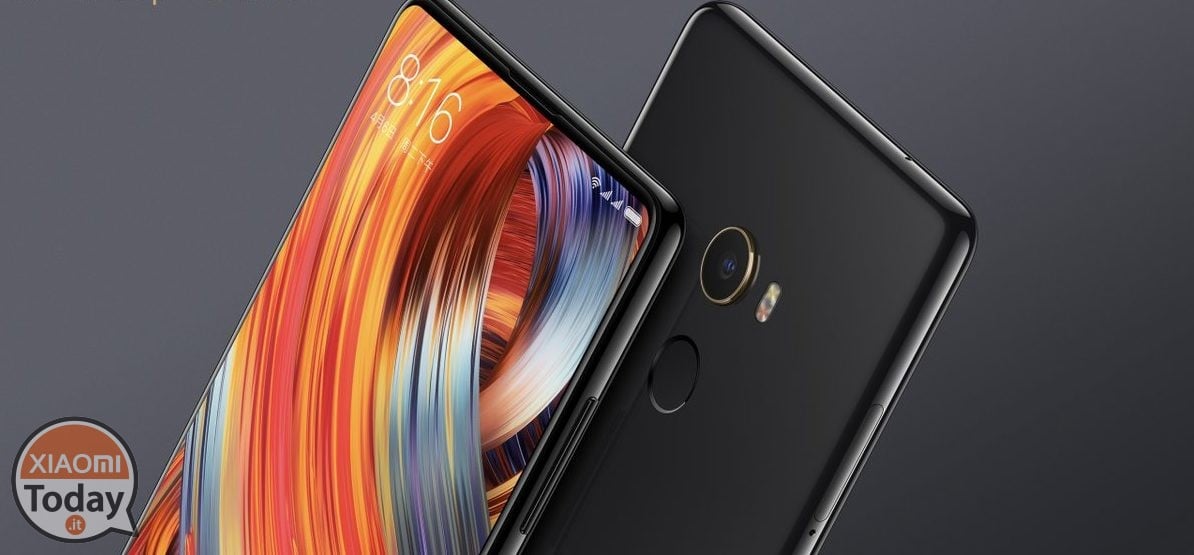 We've shown it to you in all sauces this Mi MIX 2, but we will surely have to offer you more innumerable insights into the device that is talking about itself, despite the presentation of the latest iPhone. But resuming the initial speech, the presales for Chinese users have been opened on the very day of the presentation and perhaps even with the complicity of such an inviting price they have already scored record.
We're talking about really amazing numbers! Think about it at day one, so in the few hours following the presentation in the afternoon of September 11 in Beijing, 250.000 bookings!!
Reservations that obviously relate only to Chinese territory as the We Mall, as it remains accessible to all Xiaomi fans, it does not allow shipments outside Chinese territory and, consequently, reservations to non-Chinese users.
But that's not all! In fact, as it is not enough, in the day only yesterday bookings more than doubled and they touched share 705.000, although it is stated that shipments will begin on September 15. Obviously it is unlikely that all bookings will be escaped during the first few days and this is even more shocking as the Chinese reservations seem to stop!
Since it will be possible to book your own Xiaomi Mi MIX 2 until Friday, 15, nothing to stop thinking and indeed ... it is now really realistic to think that the pieces booked will exceed the quota 1 MILLION!
The question we ask now, however, is "will it be able to guarantee, as promised, the stock needed to not delay the expedition too much?"
The doubt is lawful, but the hope that Lei Jun has learned from mistakes made with the latest Xiaomi flagship is the last to die!
[source]