Xiaomi Mi Mix 2 (Chiron) needs presentation? Not really, nor much less TWRP Recovery which has long been considered leader in the custom recovery area for Android smartphones.

Xiaomi Mi8 Lite Global
FREE Shipping 8 / 10gg - Cover and Complimentary Film - Italy Guarantee 🇮🇹
249.99€
For those who are a veteran of the modding, will remember the old ones recovery text in which we moved with the volume keys, well with the advent of the TWRP all operations can be performed using the touch screen.
From the recovery part of the world of modding, in fact, thanks to it will be possible to flash (install) any type of firmware compatible with our device with ease.
But the installation of firmware is not the only possibility that offers us, in fact it will be possible to flash any type of customization, such as alternative Kernels and MOD for the installed ROM.
Do you want to activate the gesture on the display of your Xiaomi? Here is the solution!
Well, let's start now! We remind all those who want to run this guide that root permissions are not necessary!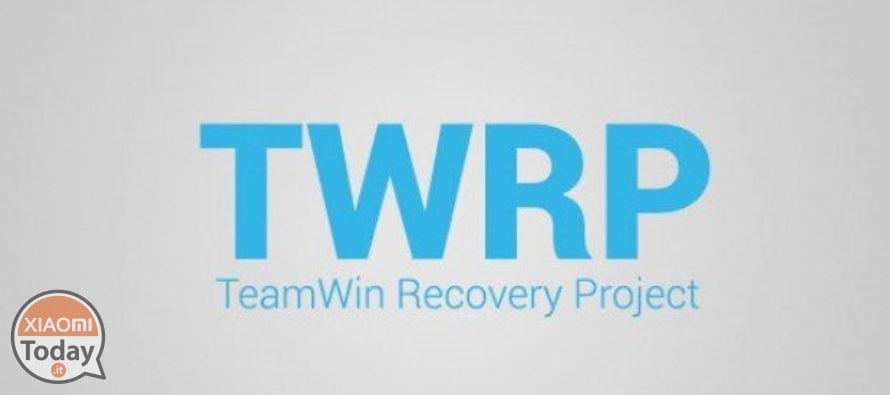 * This tutorial is exclusively for Xiaomi Mi Mix 2 (Chiron)! Warning, do not test this guide on another device, you could risk a brick! Furthermore, we remind you that the Xiaomitoday team is free from any damage, layoffs, exploded terminals, thermonuclear wars and much more ... 🙂
Requirements to install TWRP recovery (Unofficial)
Computer;
Fastboot Driver;
Bootloader unlocked; (GUIDA)
TWRP file.
1
Download the TWRP recovery by clicking on the button below (we recommend using Google Chrome) and then click on the download button at the top right
2
Restart the device in FASTBOOT mode (while the terminal is off press the home button + button to decrease the volume).
3
Connect your device to the PC via a cable
4
Now extract the zip file of the TWRP that you have previously downloaded in a new folder, and run the file "Flash.bat"
5
At this point click on any keyboard button to continue
6
Great! The phone will automatically start in TWRP recovery.
7
Compliments! You have successfully installed the custom recovery on your Xiaomi Mi Mix 2!
As already mentioned above, this guide was created specifically for the Xiaomi Mi Mix 2, so if you try to use it on other devices you could get numerous bugs and system instabilities. I hope that the guide is useful to all those who have a passion for hacking, trying and testing custom rom with the aim of giving a touch of particularity to their device.
[SOURCE]
Are you interested in bidding? Follow our Telegram Channel!
A lot of discount codes, some exclusive offers from the group, phones, gadgets and gadgets.