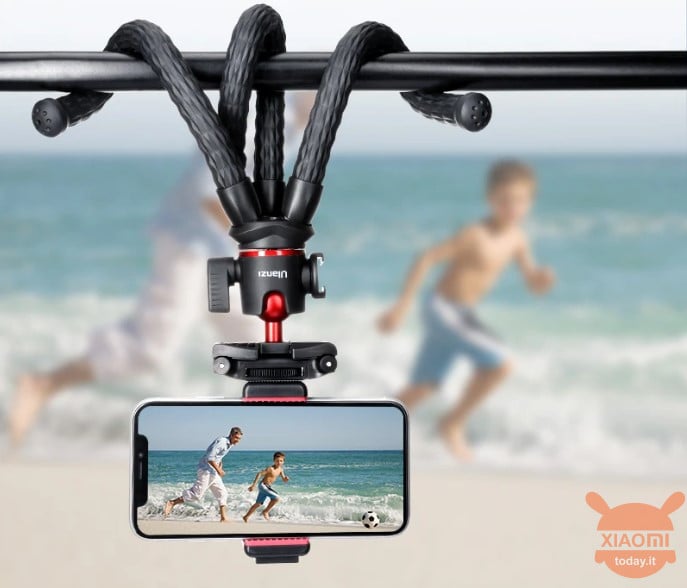 If you are a photography lover, blogger, tiktoker, etc. this could be the object you have been looking for for a long time! When you need to record the right support yourself it is essential but if you are not comfortably at home it could be difficult to find the right surface to place our smartphone using the classic tripod. To solve this problem, here you are ULAZI MT-33 the mini tripod with articulated legs!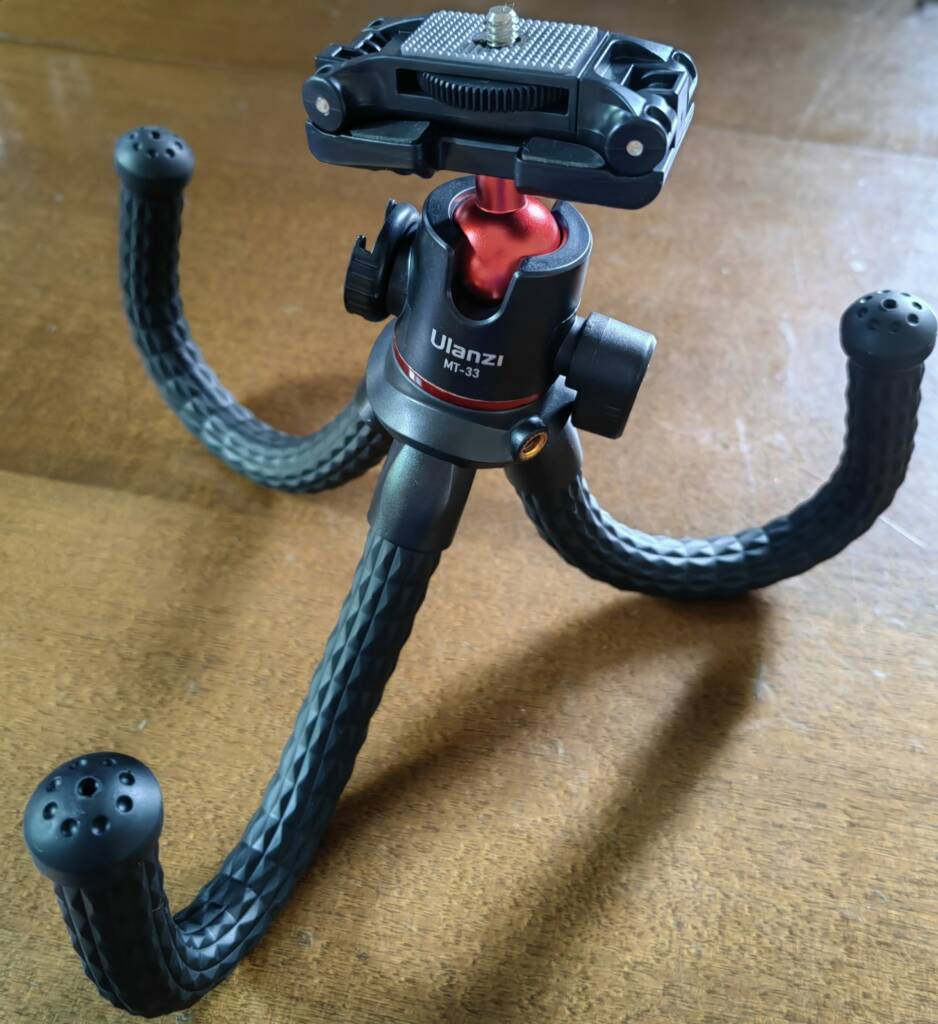 But what is special about this tripod? Well several things that I now list:
The first feature that catches the eye are obviously the articulated "legs". And what can this do? Well, it is easy to imagine ... in all those circumstances where a support to the right height is not found. A few examples? A railing, the branches of a tree, the bicycle rack and any other place where you can find any "grip" for your shot.
On the upper part we find a really fundamental support, the "ball head" that will allow us to tilt the smartphone at 360 ° for portrait and landscape photos. Fixed to the ball head we find both the screw that allows us to attach any photo / video camera and an excellent adjustable support for our smartphone. It is therefore really complete and we won't need anything else to have the widest flexibility of use. The ball head is also removable, should we want to attach our camera directly to the tripod.
On the sides of the "ball head" block we find another support for any additional lights, external microphone, etc. Immediately below another screw entry, also the convenient one to fix any tool we need. The screw thread is standard.
As you have seen the possibilities of using this ULAZI MT-33 they are truly endless (under a collage of examples), but don't forget that it can also be used to hold our smartphone / camera more comfortably and firmly in your hand or be used as a normal tripod. The total height is 32cm another plus compared to the standard ones which are about 15 / 20cm.
Can I recommend it after a few days of use? Absolutely yes! The legs are really well made, flexible but not too "soft" which helps to have excellent stability in every position in which you put it. The head ball is really a lot of stuff… it won't require the use of other supports for your devices! Not to mention the versatility of use thanks to the fact that it can be rotated in any direction. It will certainly replace my old manfrotto tripod (which is also of excellent quality).
Finally, let's talk about the price! The price list is around €45 but thanks to GOOD BANG (which we thank for sending the sample) and our special coupon you can take it home for yourself €16 with fast shipping, practically included, from China in about 2 weeks without the risk of incurring annoying customs taxes.
It goes without saying that with this incredible decline, equal to 65%, it would be crazy to let it slip away!
€16 €45
GOOD BANG
Banggood Fast Shipping Included (No Customs)