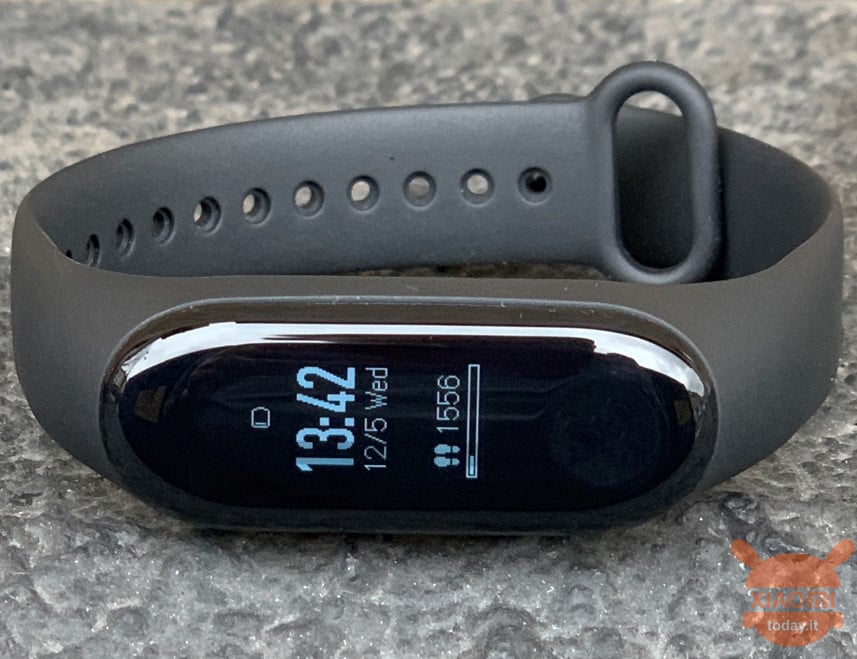 A few months have passed since the launch of the Mi Band 4, the latest arrival at Xiaomi for smart bands. A big upgrade has affected the battery level, bringing autonomy to other levels thanks to the increased capacity: in fact we switched from 110 mAh of the Mi Band 3 to the 135 of the fourth edition. In addition to this there are also other differences: first of all, the display, now in color unlike the black and white of before and of AMOLED type instead of OLED. But without going into the differences of the two smart bands built by Huami for Xiaomi, we announce that a new Mi Smart Band is coming the November 21: to announce it through a Tweet is the official account of Xiaomi India.
A new Mi Smart Band is coming: imminent launch in India
As always, the news is scarce since the teaser was put online only this morning. But a careful eye can already get some information.
It's not a but something that tracks every step you take. Do you know who am 'i'?

RT if you know what is coming! pic.twitter.com/kbcQxrYTBy

- Mi India for #MiFans (@XiaomiIndia) November 19
As you can see from the post above, we find written " Do you know who am 'i'?"With an" i "in quotation marks. This is not a transcription error, but most likely it is a suffix that will be added to the name of the incoming Mi Smart Band. Many suggest that it is one I Band 3i; others say that it is one I Band 4i, castrated version of the last exit.
In reality it might not be absolutely a device like this: by scrolling through the comments of the post, a user suggested that it is a pedometer. The staff behind the official account said that it will not really be this device but they gave a clue: it's something you wear every day.
Not really! Hint: Something that you wear every day. 😉

- Mi India for #MiFans (@XiaomiIndia) November 19
We have an idea: one smart slip that calculates calories and that counts the steps. Seriously, this new device will be available for free by participating in the marathon organized by the same Xiaomi India. Also in this case, thanks to the Tweet, we know that the use of "i" is somehow important for the new product. What do you expect the new product to be? But above all, will it also come to us?
Fan me, here's some motivation for you to #RunWithMi. Every finisher will get the upcoming #MiSmartBand.
Can you guess? Hint's in the image.

For those who haven't registered yet, head here> https://t.co/FyLHcwnWIr pic.twitter.com/K7fmDVWOlZ

- Mi India for #MiFans (@XiaomiIndia) November 19
Are you interested in OFFERS? Follow our TELEGRAM Channel! Many discount codes, offers, some exclusive of the group, on phones, tablet gadgets and technology.