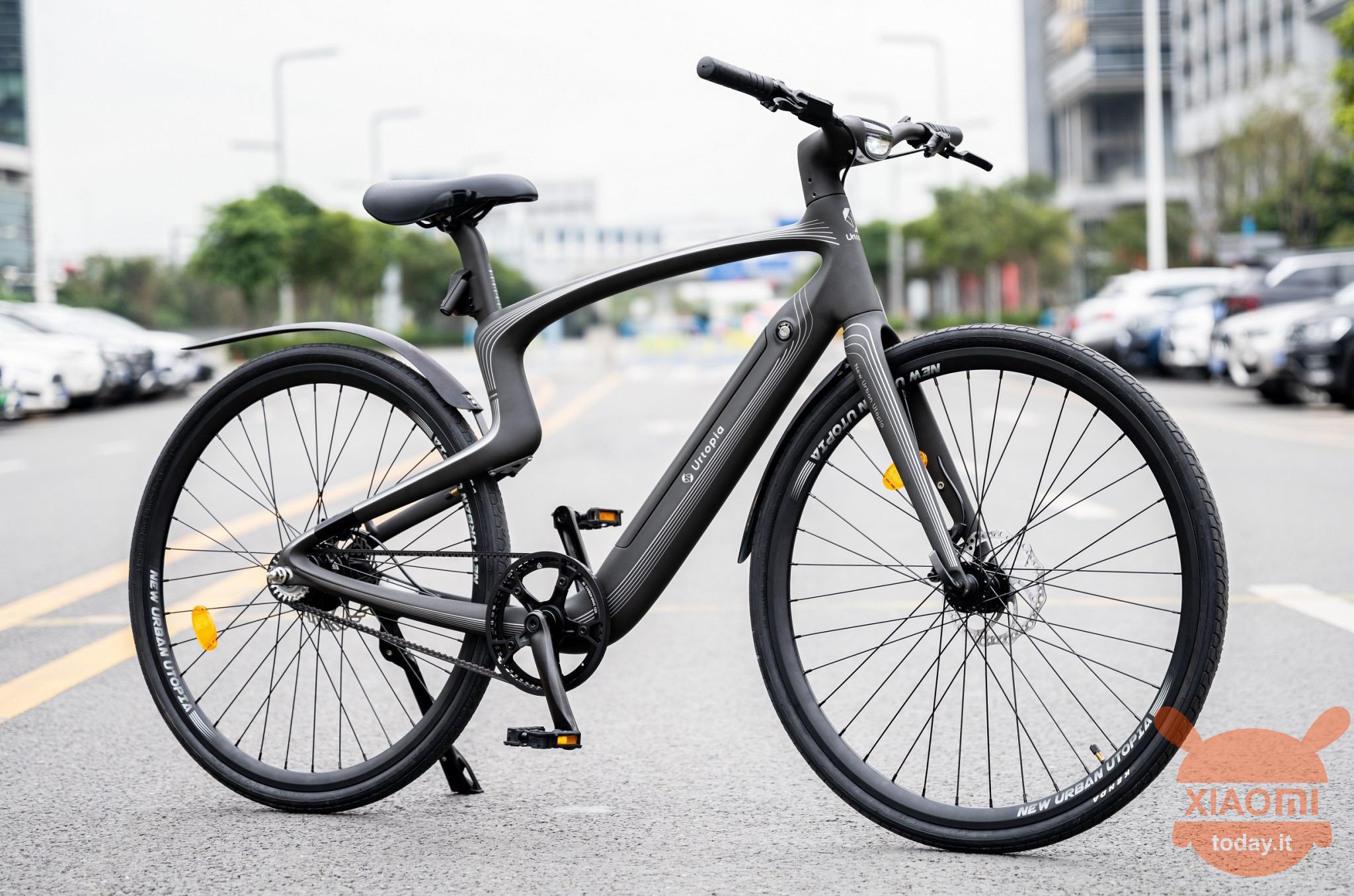 The new Urtopia brand has just announced its first e-bike completely made of carbon fiber, the Urtopia carbon e-bike. A relatively inexpensive e-bike with a lot of advanced features and that after a successful two-month crowdfunding campaign that has already raised $ 3 million. If you are interested in participating in the crowdfunding campaign, you can find it on Indiegogo. And also available on the official website with $ 200 discount using the UT200 coupon.
Urtopia lands on Indiegogo, the e-bike that comes from the future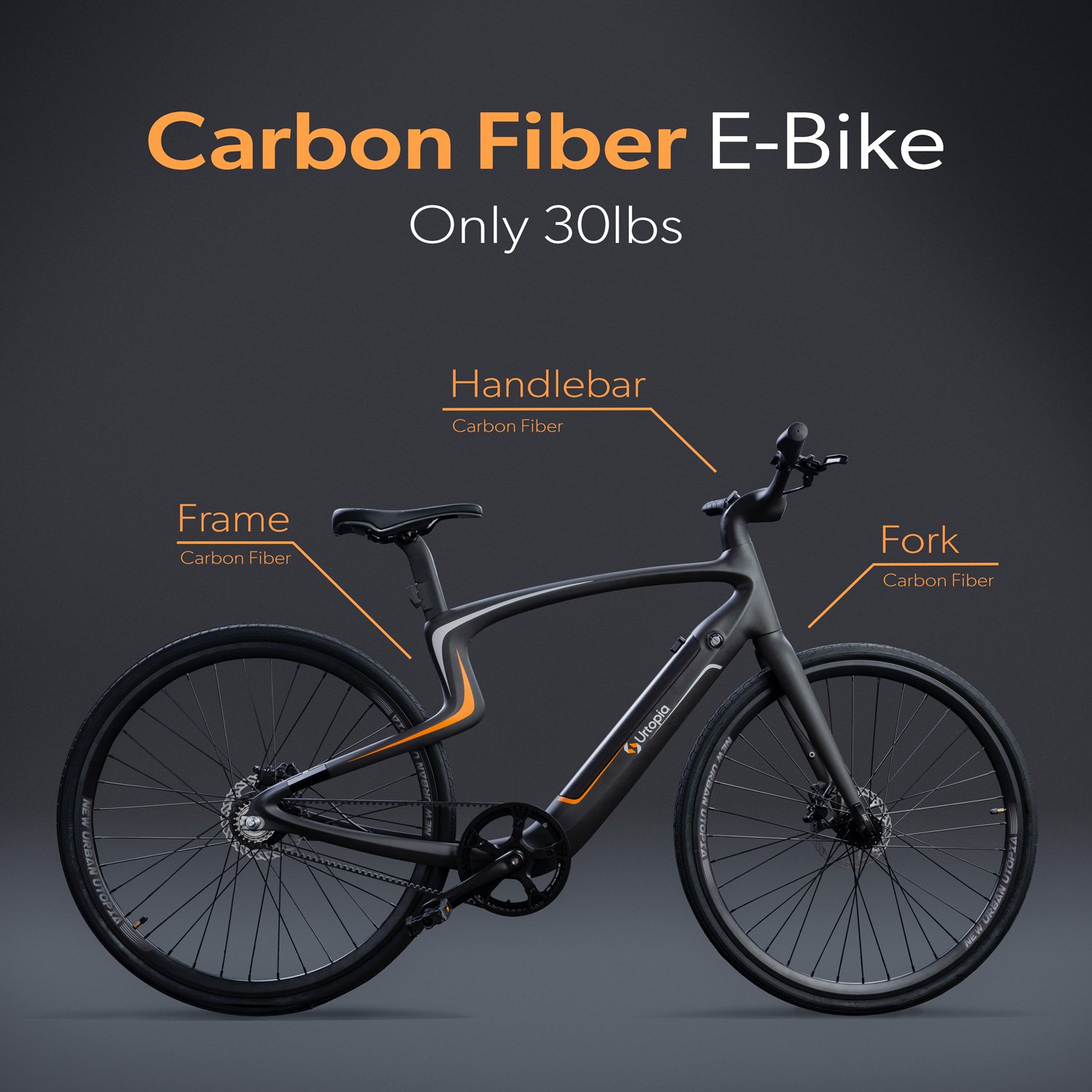 As mentioned earlier, the real selling point of the Urtopia e-bike is that it uses carbon fiber not only in the frame and front fork, but also in the handlebar and seat post, resulting in a super light weight of just 14kg. making it easy for most adults to carry around. Carbon fiber also offers high stiffness and strength a few times higher than steel at only a fraction of the weight. In addition, this lower density means that the Urtopia e-bike effectively absorbs the vibrations of the road and therefore we will have a more comfortable ride.
La Urtopia carbon e-bike it's also one of the smartest bikes on the market, starting with the proprietary motor control and engagement mechanism that ensure a smooth ride. We then find a very sophisticated central control integrated into the handlebar which has an on-board computer, an LED display, a GPS / eSIM module, a voice recognition system, a fingerprint sensor, etc.
This system called Smartbar offers a never-before-seen experience, bringing features like AI voice control, retro display, OTA firmware update, and haptic interaction. We also have advanced features like autonomous GPS tracking, fingerprint unlock and StVZO compliant headlight.
Rounding out the smart handlebar, there is also the safety feature called ARES, which stands for Advanced Rear Early-indication System. It is composed of a bright red position light, millimeter wave radar to avoid collisions from behind and a pair of projection lights that indicate the directions of turning.
Finally, in terms of performance, the Urtopia carbon e-bike It has a 250W rear hub motor and built-in clutch offering five speed modes including a turbo mode similar to twist throttle (pedal activation required) and a near zero drag mode. While the 36V 4A removable Samsung Li-ion battery supports fast charging for a full charge in 2,5 hours and a range of 50-130km.
We would like to let you know that the Urtopia brand will be present at Cyclingworld (Düsseldorf, Germany) where it will be possible to try the Carbon Electric Bike from 18 to 20 March 2022; and at the Copenhagen Bike Show (Copenhagen, Denmark) from 12 to 13 March 2022.