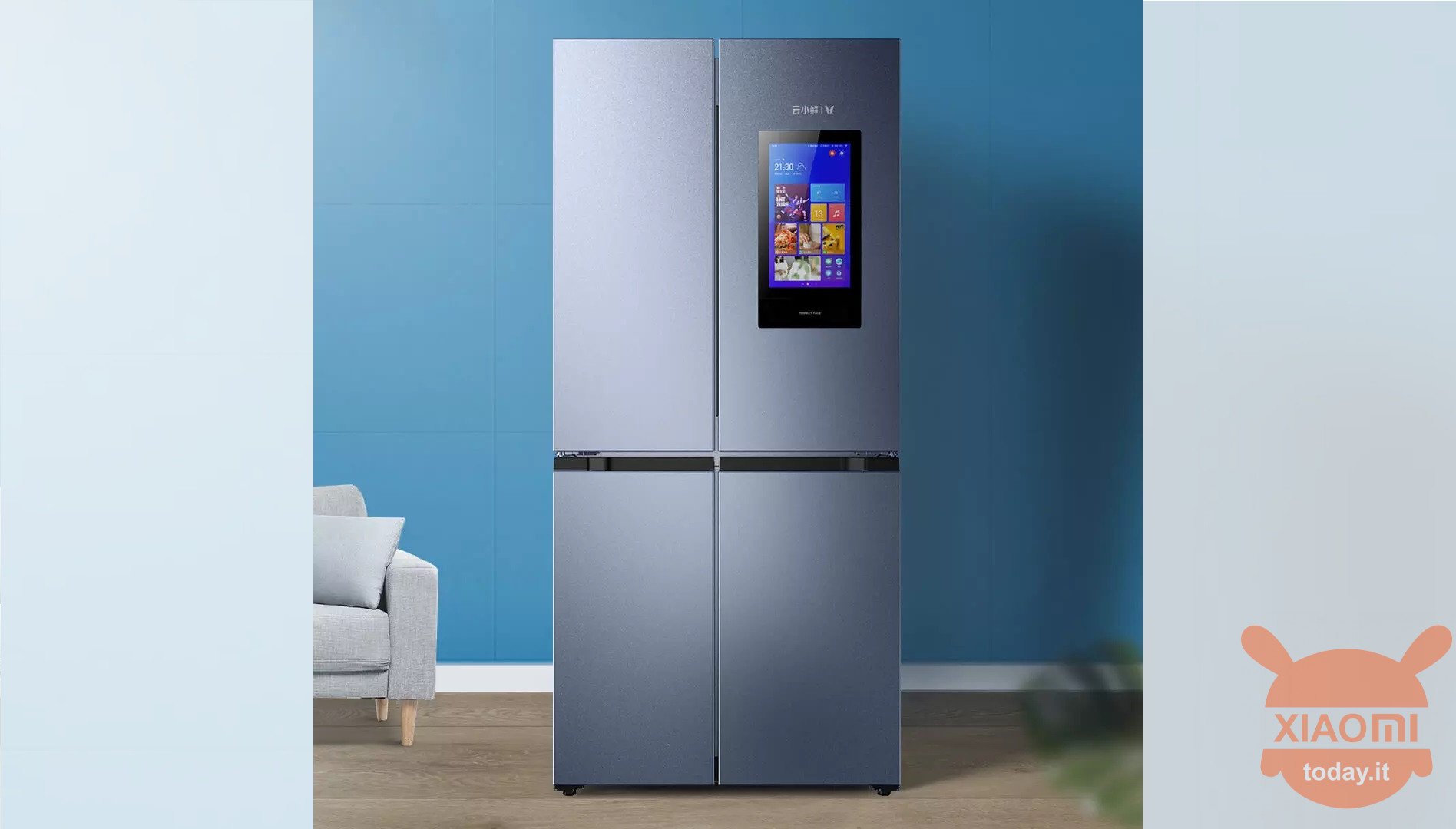 The Viomi brand, also known as Yunmi, part of the Xiaomi ecosystem has delighted us with a wide range of appliances over the years. Even if a good part of these are large and therefore difficult to import into our country. The product presented today unfortunately falls into this category, but dreaming costs nothing; so let's go find out more!
Viomi 451L Smart Four-Door Refrigerator with interactive display released in China
As you may have already guessed from the image and the title, the Viomi 451L Smart Four-Door Refrigerator is a new smart refrigerator. Its retail price will be 4999 yuan (620 €), while during the presale period it will be possible to buy it for 3299 yuan (400 €).
The Viomi 451L Smart Four-Door Refrigerator adopts a design with four cross doors and a capacity of 451 liters, then we find a large intelligent interactive screen with support for entertainment services, shopping and has a control menu to control all the household appliances. The external dimensions of the refrigerator are instead of 836mm for the width, 636mm of depth, while its height is 1830mm; so after all it is a relatively "compact" appliance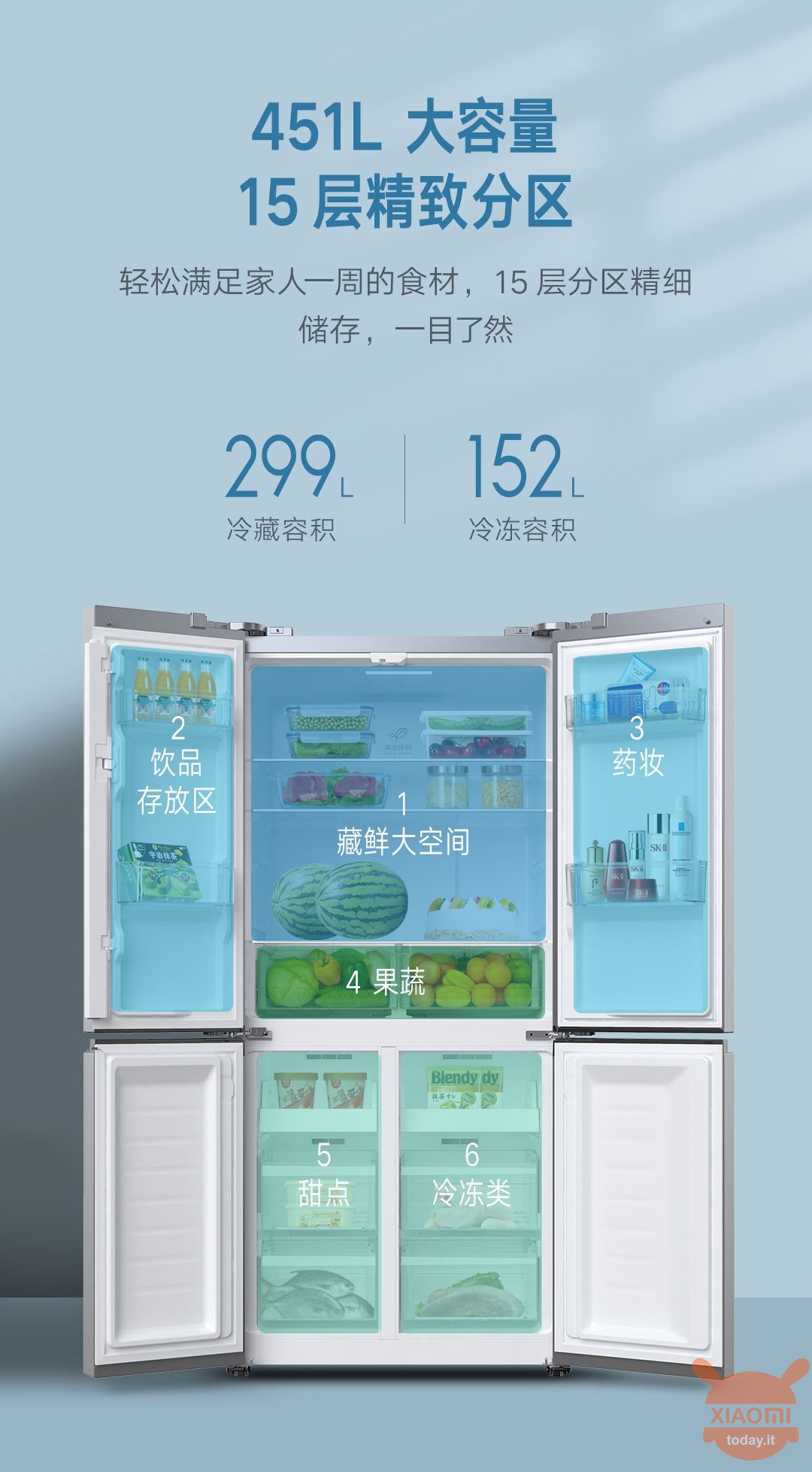 As for the division of the internal capacity, we have 299 liters dedicated to refrigeration and 152 liters for freezing food. Then there are a total of 15 shelves to place food in an orderly and easy to find way.
The Viomi 451L Smart Four-Door Refrigerator has a sterilization rate of 99,9%, which can inhibit a variety of bacteria and prolong freshness and is equipped with inverter compressors and inverter fans that produce a noise of only 38 dB (A ) and have a low overall energy consumption; it is therefore very quiet and efficient.
Moving on to the smart side, we have an app to adjust the refrigerator temperature remotely and the status of the ingredients can be checked anytime, anywhere.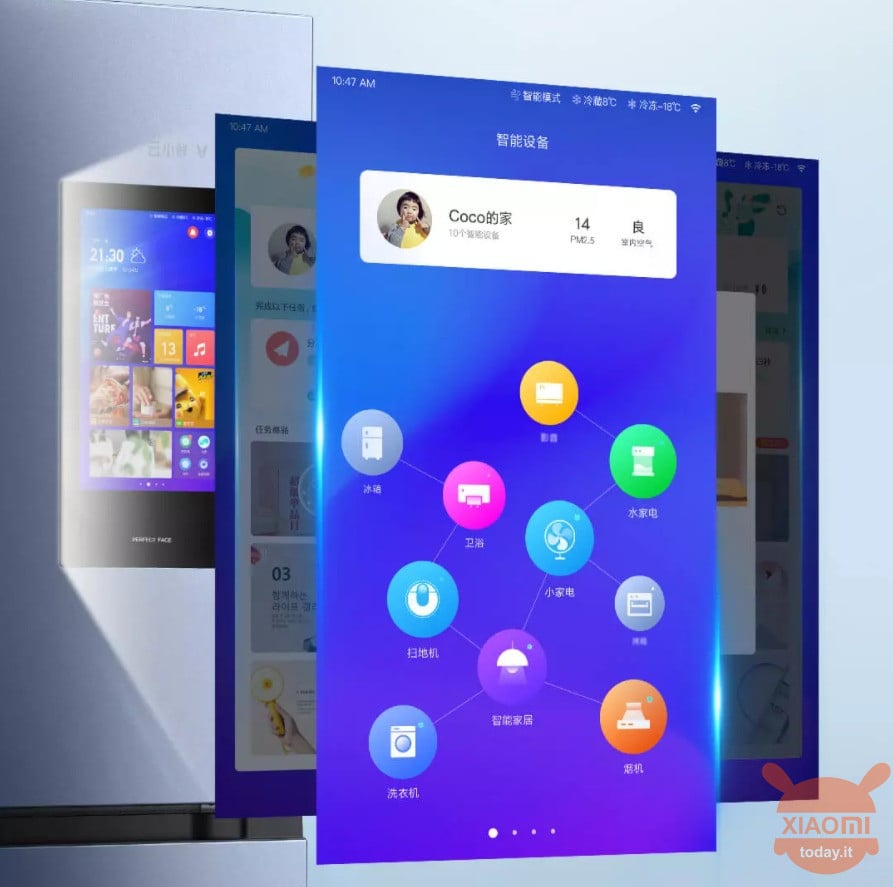 Finally, the smart refrigerator has a large, touch-sensitive interactive screen, which can be used to watch videos, listen to songs or read recipes. While its AI voice interaction system allows us to control other smart home appliances without hands.
Xiaomi Mi Band 5 Global
🇨🇳 Priority Direct Mail Shipping (15 / 20gg, No Customs) ✈
Are you interested in OFFERS? Follow our TELEGRAM Channel! Many discount codes, offers, some exclusive of the group, on phones, tablet gadgets and technology.