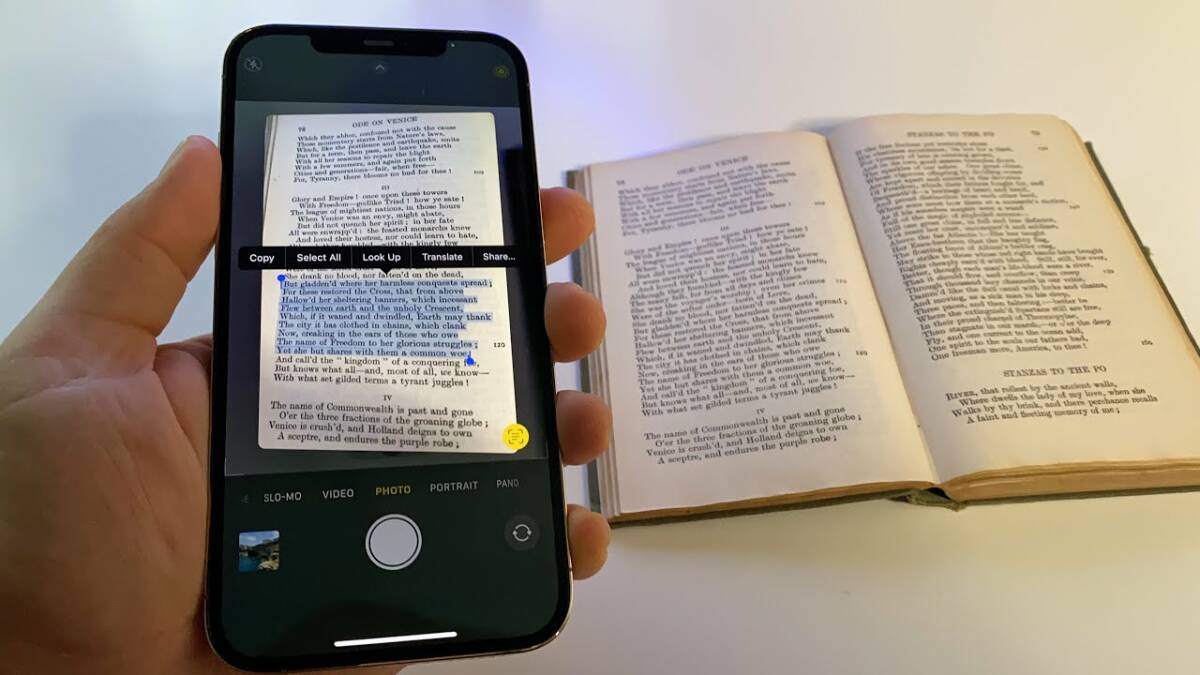 Are you interested in OFFERS? Be smart and subscribe to our Telegram channel! Lots of discount codes, offers, pricing errors on technology from Amazon and the best online stores.
While working to enable WhatsApp Status Booster on Facebook and Instagram, the "messengerGreen has also gotten some major features on the stable channel. Unfortunately, for now, the functionality of WhatsApp which also allows you to extract text from images it is only available on iOS. However we know that it will also arrive on Android, although not when. Let's see how it works. As always, information they come from WABetaInfo.
WhatsApp on iOS receives features that allow you to extract text from images. Soon also on Android. Here's how it works
WABetaInfo developers and leakers have revealed that the iOS app is finally getting a feature that has been available on Apple's operating system for quite some time. This is the ability to extract text from images on WhatsApp. So with the new update, the instant messaging app now allows any user to simply copy text from a photo and paste it elsewhere. In the image below, we see how it works.
Read also: How to Format Texts on WhatsApp: The Complete Guide
A curious detail of this update is that the new feature has not been listed in the WhatsApp change log in the App Store. That is, the function was discovered by chance by some users. Therefore, it was also revealed that the novelty does not work with single view images, as WhatsApp intends to maintain user privacy.
But is this feature useful? Certain. Firstly, it can simplify the reading and interpretation of text written on photos or images, which would otherwise be difficult to read. For example, you might use this feature to read the text on a menu in a restaurant or the text on a billboard. Also, this feature can be useful for i professionals who work with paper documents and want to digitize them. For example, a lawyer could take a photo of a page of a judgment and use this feature to extract the text and use it in a digital document.
In general, extracting text from images can simplify information management and work with digital documents, saving up time e fatigue.