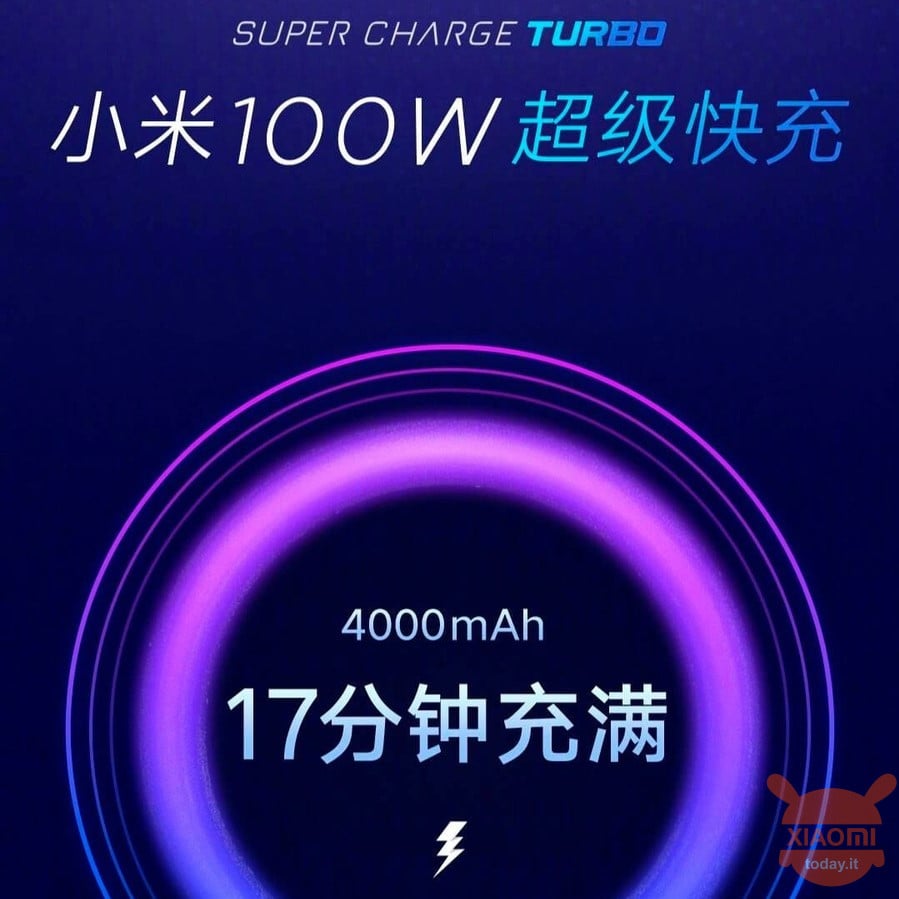 The race between the brands that promise to recharge their devices with higher voltage does not end. Last November some very important details about the 100W Xiaomi charging. But this is not the only company chasing the record: Oppo has already implemented the 65W SuperVOOC; Lenovo seems willing to present its Legion with a 90W recharge; in short, everyone is busy. Xiaomi however seems to have reached a very good point with the research and to demonstrate this there is a video showing the first 100W charger.
100W charging would seem to be well under way: a video captures the first Xiaomi charger that supports this voltage
A source close to us would have found this video that would immortalize the first Xiaomi charger with 100W charging support. Such a great power has never been achieved except theoretically, but apparently our brand has gone further. As we can see from the writing on the device, the recharge reaches 20V 5A or 100W of input power.
The first question we ask ourselves is: what will be the device that can support this recharge? The answer is soon said: as many rumors say, Xiaomi Mi Mix 4 should be the chosen device. There exit date (but actually also its existence) it has never been officially confirmed but no doubt he will be the bearer of this technology.
Secondly: will only smartphones enjoy this feature? Here too the answer seems obvious enough: no, definitely even the brand's PCs, those that will be produced in the future, will be able to take advantage of the 100W Xiaomi recharge. But we are not referring only to Mi laptops, but also to those Redmi. In this regard, we remind you of the release of the new ones last month Redmibook with Ryzen CPU.
Going back to the main speech, the Chinese company may have overcome the problems that plagued this technology:
perdity of the real capacity of the charging cell: the higher the charging power, the higher the speed, the greater the loss of battery capacity and this means premature wear of the compartment;
safety standards: both the adapter and the charging wire, as well as the connector on the smartphone must be built in a particular way;
provision of wireless charging together with wired charging: clearly the 100W will have to be wired, but this could have led to many complications in the implementation of wireless charging;
performance: the performance issue is fundamental since the technology must be accessible from a technical point of view but also sustainable from the point of view of time, that is, over time the battery must not be affected by the workload.
To be honest, we note that even further down there is written 20V 6A: this means that the power supply actually supports a maximum power of 120w. We know though poco, indeed nothing, about the latter charging method.