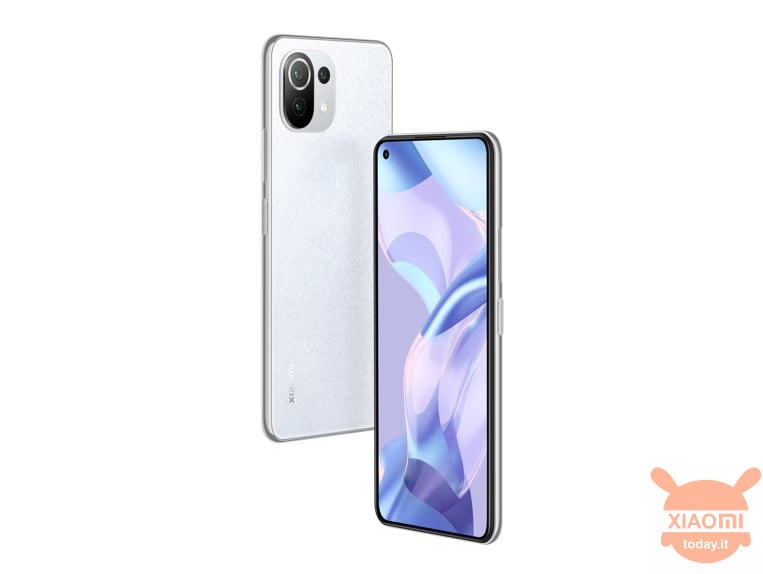 The Xiaomi 11 Lite 5G NE continues to be one of the most requested smartphones due to its excellent price-specific ratio and ultra-compact design. As if this were not enough, today the 8GB / 128GB version has finally dropped below 300 euros. The Xiaomi 11 Lite 5G NE Global 8GB / 128GB can in fact be purchased on GShopper for only €299,00 instead of 449,00 € (-33%) if you use the discount code: C5E02F7ACC. Click here to go to the offer with Fast Shipping from Spain.
The new Xiaomi 11 Lite 5G NE is finally at the right price!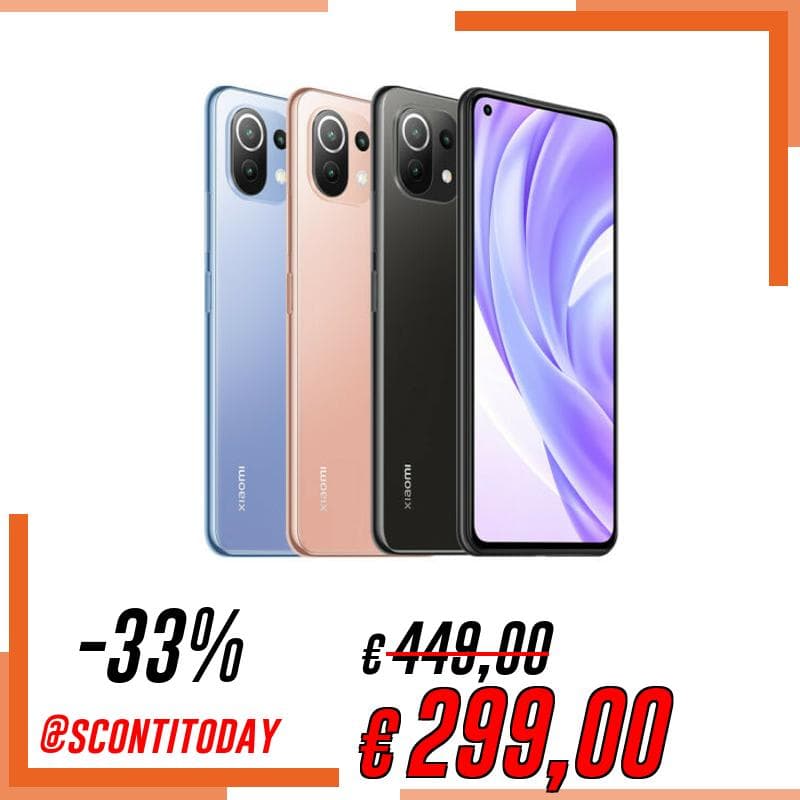 Let's quickly recall the features of this device starting from its compact design. The Xiaomi 11 Lite 5G NE is in fact only 6.81mm thick and weighs only 158 grams. Its design is also premium as it adopts bezels around the display with a thickness of just 1.88mm.
Going to the hardware specifications, the smartphone integrates a 6,55-inch AMOLED display with a refresh rate of 90Hz and 10-bit TrueColor and Dolby Vision support. Also in the screen we find a 20MP camera, while on the back there are three cameras with the main one having 64MP resolution, the ultra wide 8MP one and the one for taking 5MP macro photos.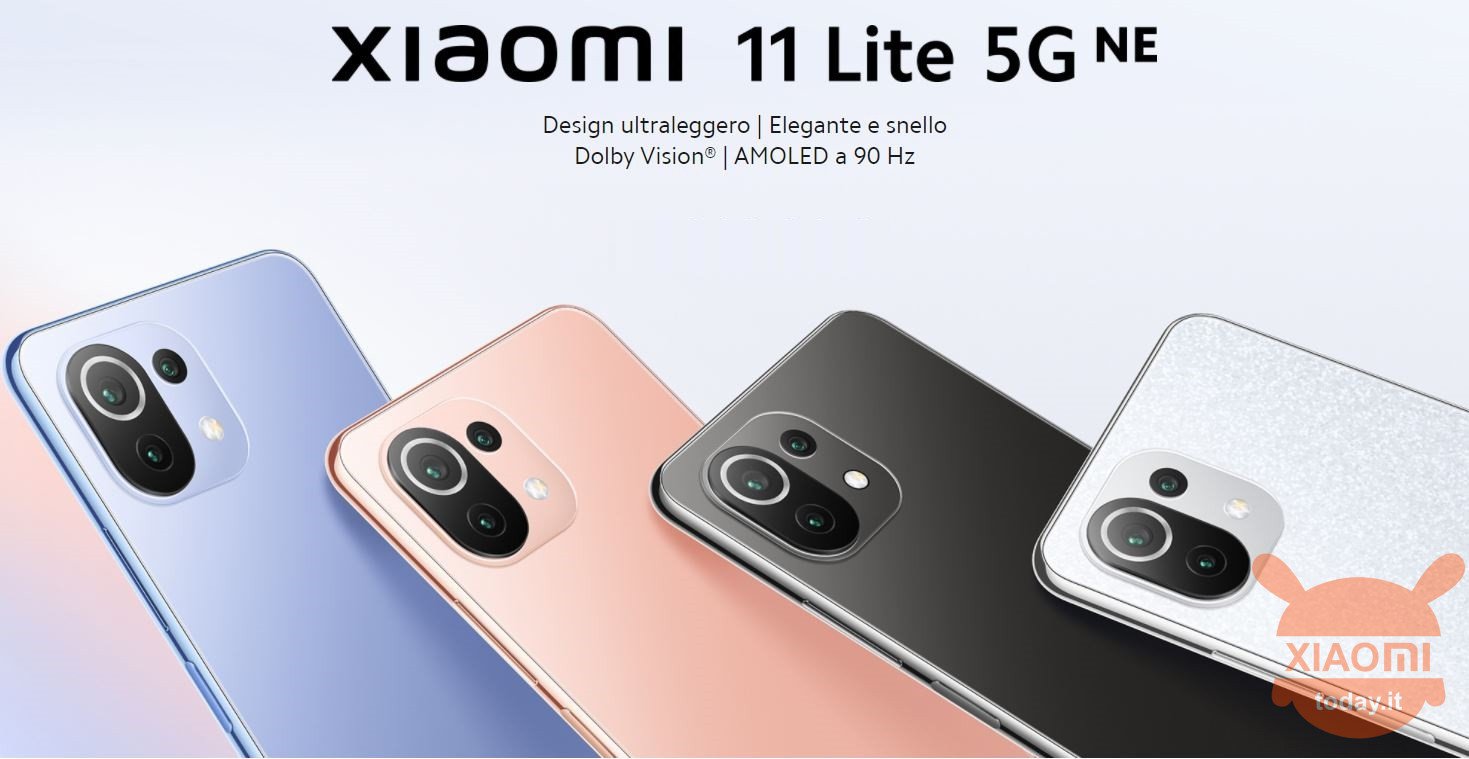 As for performance, Xiaomi's 11 Lite 5G NE integrates a mid-to-high-end chipset, the Qualcomm Snapdragon 778G 5G with support for 5G connectivity to be able to surf at maximum speed and without lag. As for autonomy, however, the smartphone is equipped with a 4.250mAh battery and a 33W fast charger.
Finally, as regards the colors, the Xiaomi smartphone is available in Truffle Black (black), Bubblegum Blue (blue), Peach Pink (pink) and Snowflake White (white).
🛒 Xiaomi 11 Lite 5G NE Global 8GB / 128GB
🌐 For sale on #GShopper
💰 Only € 299,00 instead of € 449,00 (-33%)
🎟️ Discount code: C5E02F7ACC
📌 Buy http://shrsl.com/37yom
🛡 Pay securely with PayPal
🇪🇺 Fast Shipping from Europe Included (No Customs)