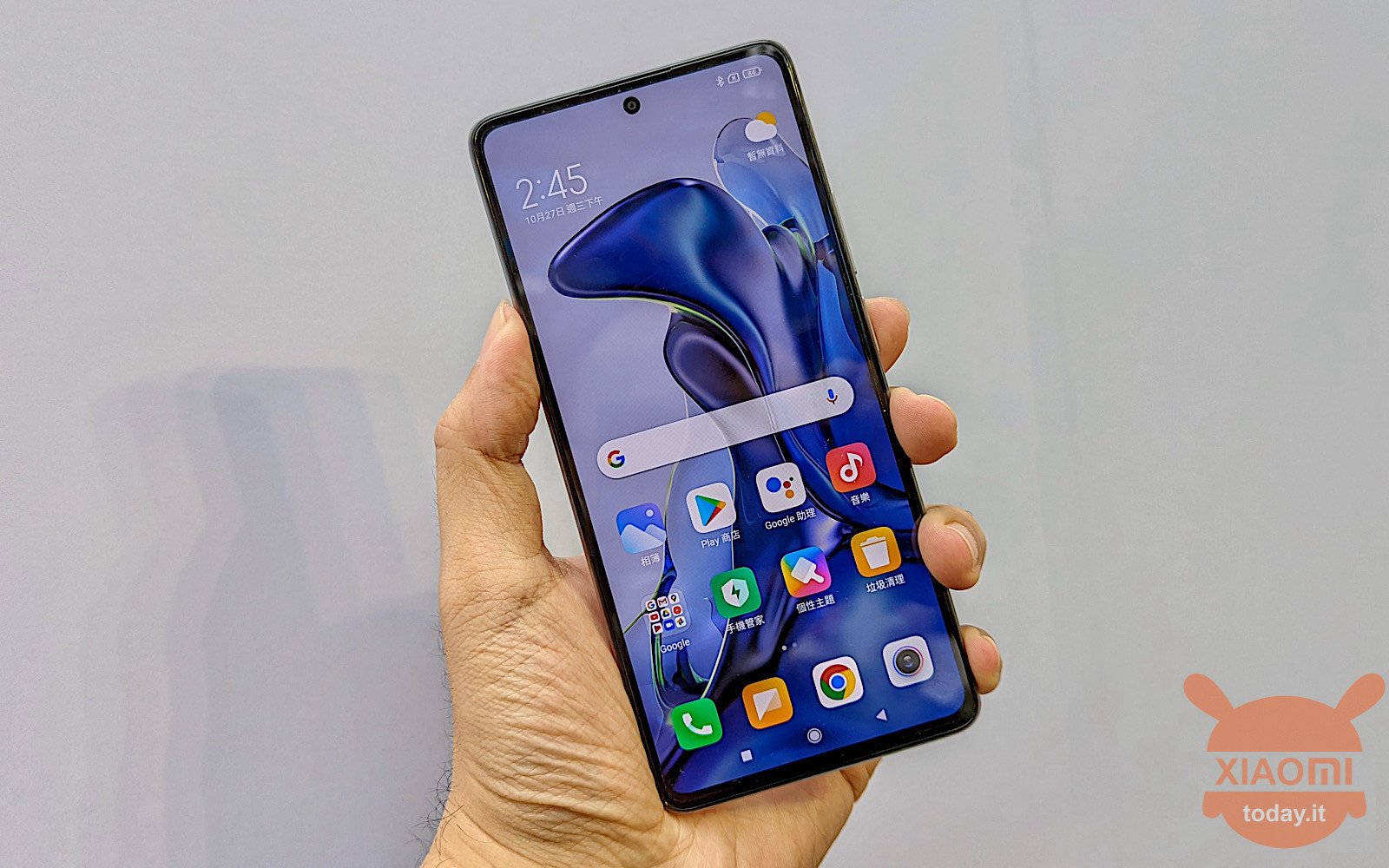 Xiaomi 11t was the smartphone that most was under the lens of DxOMark in this time. Evaluation experts have tested the smartphone in regards to autonomy and battery e the cameras. Now it's time to talk about its display. For the moment the screen has not received feedback even for the Pro version which, however, has seen a very high score regarding the selfie camera. So let's see what the DxOMark experts say about the Xiaomi 11T display.
Xiaomi 11T is evaluated by DxOMark experts: after camera, audio and battery it's time for the display. Here's how he behaved
Two months after the presentation, the Xiaomi 11T mid-range smartphone reached the DxOMark specialists. During the tests, the attention of the experts was focused on display quality, which was able to demonstrate impressive results. Let's recall the specifications in brief. The screen diagonal of the Xiaomi 11T is 6.67 ″ and uses a matrix OLED with a resolution of 2400 × 1080 pixels, density of 395 ppi and an aspect ratio of 20: 9. The screen refresh rate is 120 Hz. The processor MediaTek Dimensity 1200 5G is responsible for the performance of the device.

In most work scenarios, the smartphone proved high quality image display, regardless of the intensity of the light. When rendering the HDR10, no problems arose and during active games, the device showed good control and sensor touch response. However, Xiaomi 11T also had some defects: While browsing the web pages and photos in the gallery, there was a lack of fluidity animation. Low light levels negatively affected color saturation levels, and HDR10 videos had a slight feeling of gray haze in the dark areas of the image.
However, the Xiaomi 11T managed to enter the top ten of the DxOMark global ranking with 89 points and reach OnePlus 9 Pro, Samsung Galaxy Z Fold3 5G and vivo X60 Pro +.