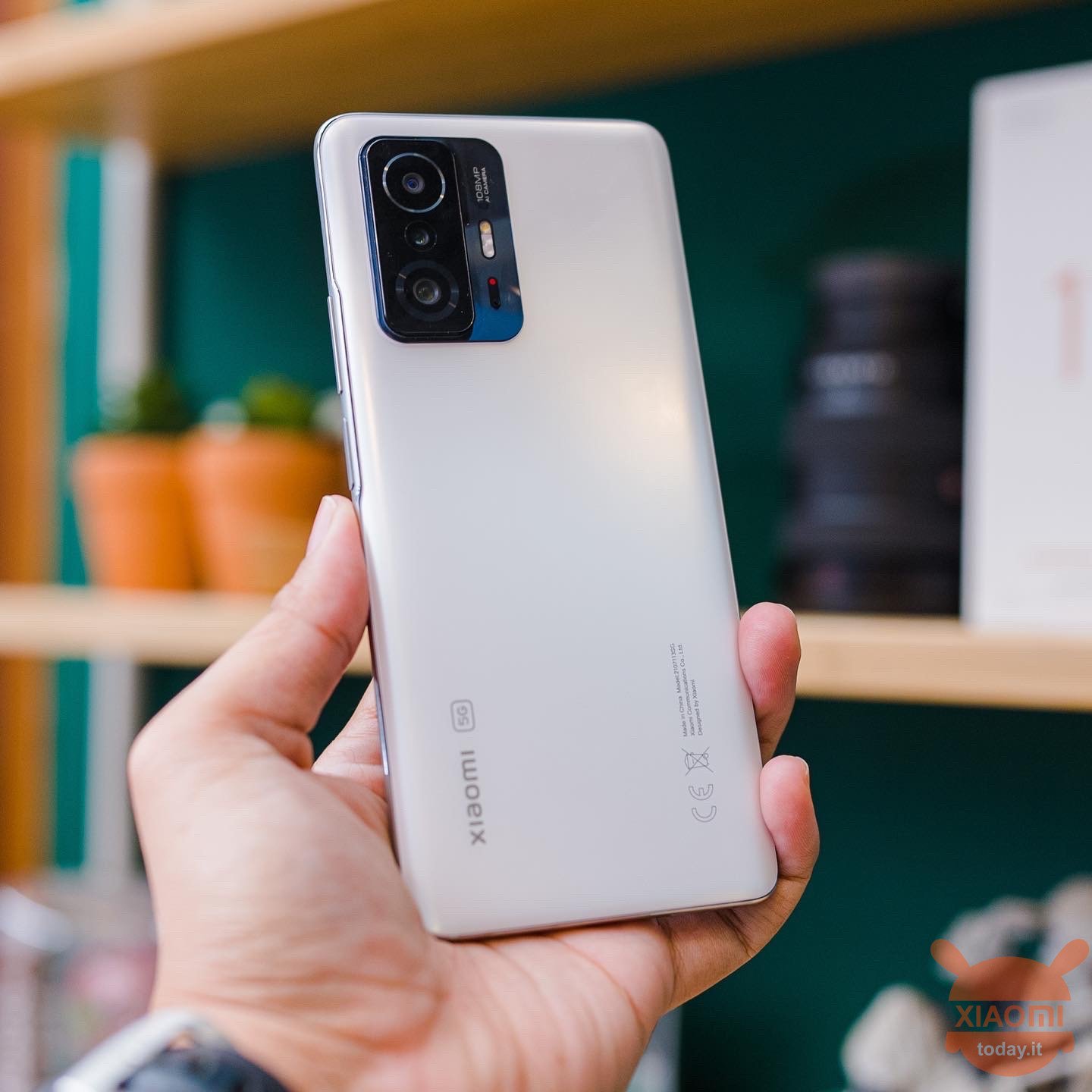 Xiaomi 11t it is in effect a top of the range, even if some users prefer not to call it that because of the processor. Unlike other flagships, this one features a MediaTek Dimensity 1200. This is a latest generation SoC that, whatever people say, offers truly excellent performance and doesn't even consume too much battery. But what are the cameras of this smartphone like? Good, no doubt about it, but no better than its "ancestor" Mi 10T Pro. Let's go see the review of DxOMark.
Xiaomi 11T is reviewed by DxOMark: how do its cameras behave? Well actually, but not as good as other older Xiaomi like Mi 10T Pro
Xiaomi 11T uses the same 11T Pro cameras, his older brother. Given this, the same value and performance can be expected, but that's not the case. This means that the tuning and processor play a key role on picture quality, in any context, dark or light. For the sake of completeness we remember that Xiaomi 11T Pro mounts a Snapdragon 888 SoC. But despite this, the smartphone in question remains among the best in the high-end category which, to understand, is in the middle of the DxOMark ranking.
In photo mode, the Xiaomi 11T scores points with his excellent compromise between texture and noise. The level of detail captured is good, but nothing special. The noise levels on the other hand are very low, especially in low light conditions. The team claims that Xiaomi is good at producing clean images under such conditions.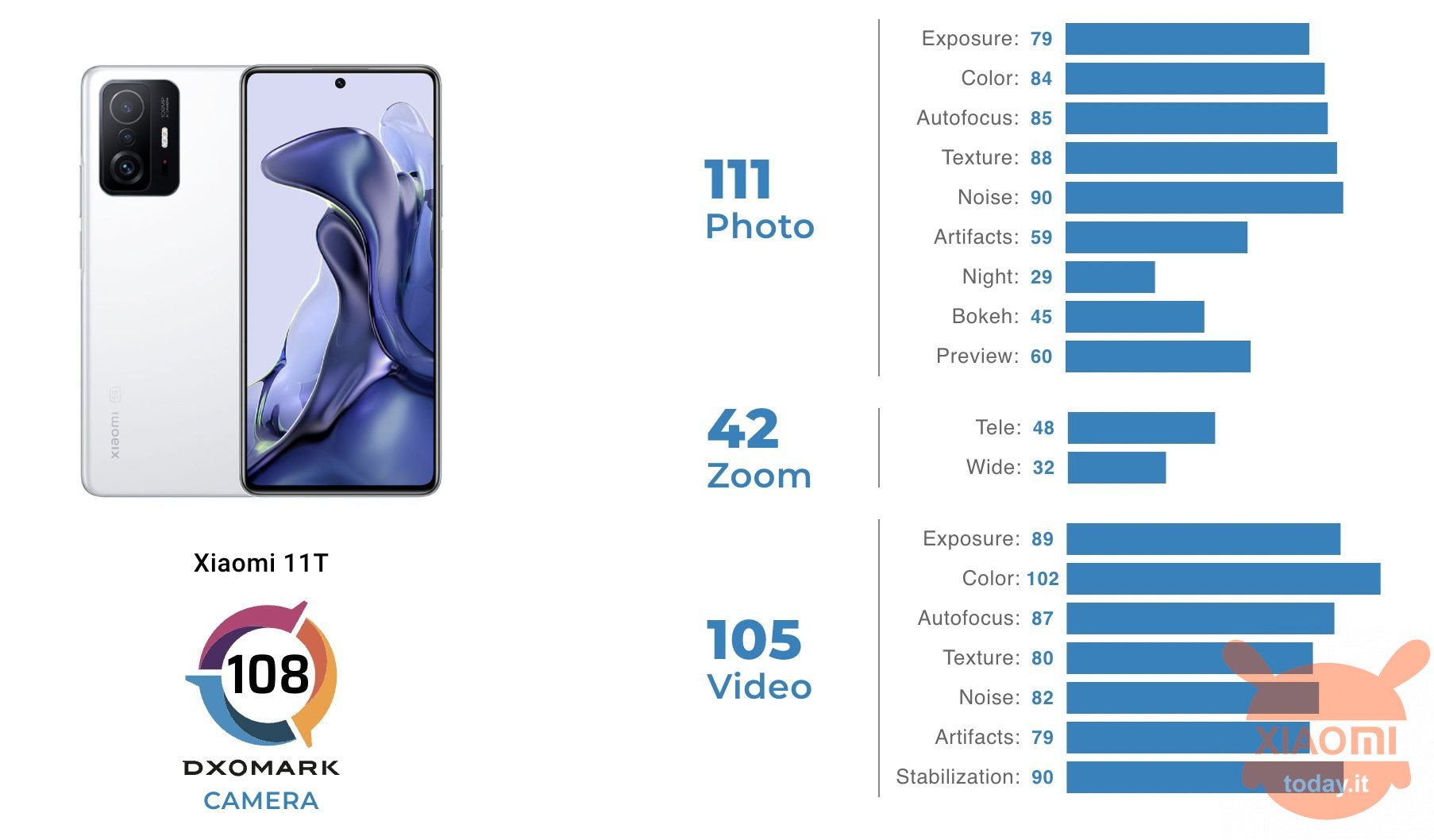 The downside is that the dynamic range is limited and during testing the experts captured some underexposed images in all conditions. White balance casts may also be visible, and in high-contrast scenes, autofocus can slow down considerably and be inaccurate. DxOMark experts also observed different image artifacts, including ghosting in high-contrast scenes and one loss of sharpness towards the edges of the frame.
While shooting video, Xiaomi 11T reproduces beautiful colors. Details are generally good and noise levels are well controlled unless recording in low light conditions. The autofocus system makes a good job in bright light but it is more unstable under internal lighting. As with still images, the dynamic range is limited and backlit scenes may be underexposed.
Xiaomi 11T 5G | 8 GB - 256 GB | Gray Meteorite
40 used by 283,07 €
30 January 2023 17: 12

Amazon.it
Price updated on: January 30, 2023 17:12