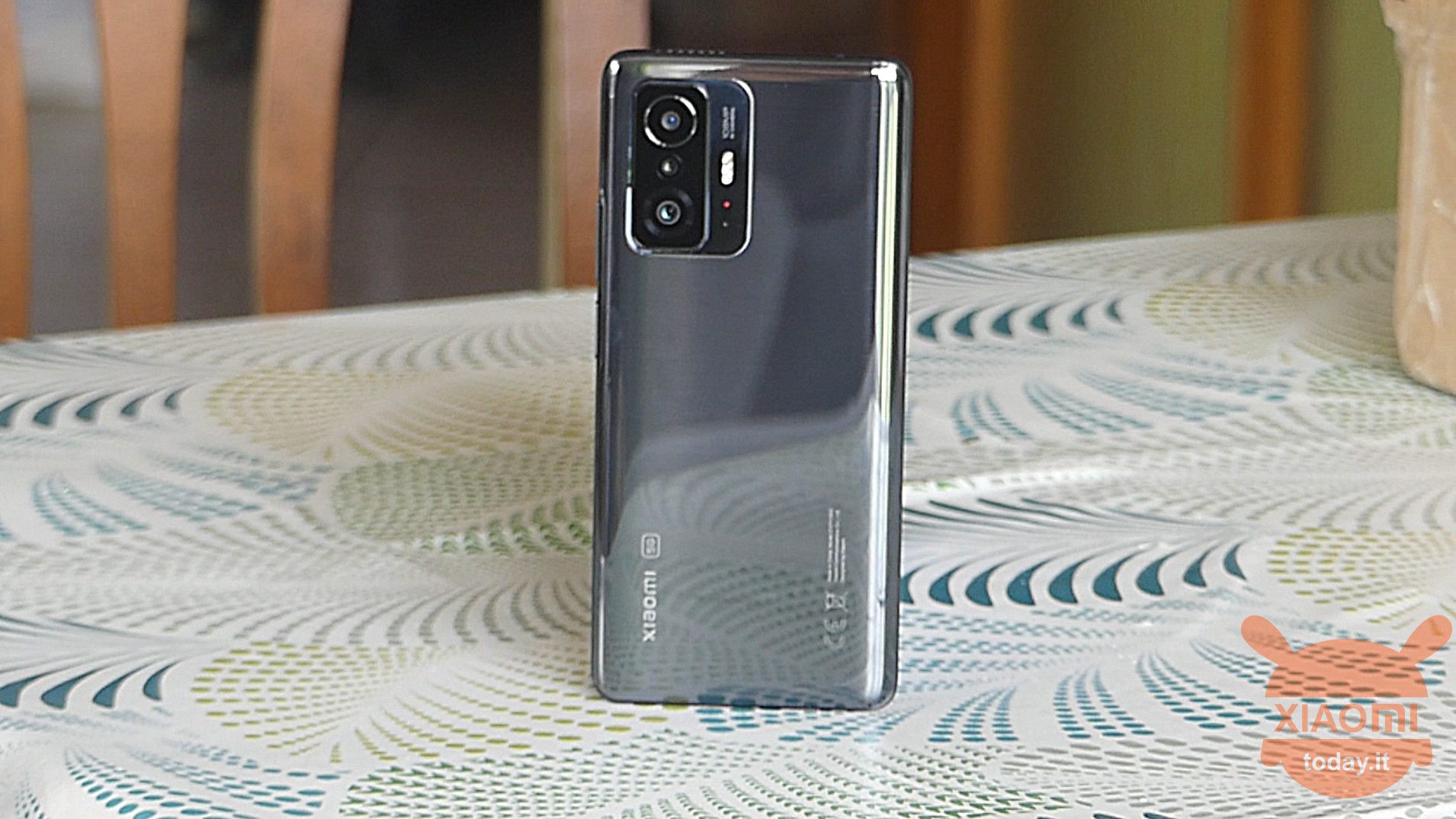 Xiaomi 11T Pro debuted this month and we, without wasting time, have brought you there review of the top of the range. The evaluations of this device were not long in coming: the screen in particular amazed the Display Mate team. This particular field has affected Xiaomi a lot in recent years, but we know that photography has also made great strides. So how the photographic sector of the smartphone has been evaluated by the experts of DxOMark? Let's see it together.
DxOMark evaluated the cameras of Xiaomi 11T Pro, the current top of the range of the Chinese company. Here are the pros and cons of the photographic sector
DxOMark evaluated the photographic capabilities of Xiaomi 11T Pro. Experts not only appreciated the photographic capabilities of the flagship, but also compared it with its predecessor. The main camera module is equipped with a 108 megapixel, which is accompanied by a camera ultra-wide 8 megapixel. There is also a macro lens that Xiaomi calls "telemacro". However, this camera is not used for tele zoom, but the device uses digital zoom algorithms on the main camera.
As a result of the Xiaomi 11T Pro's DxOMark test, the experts noted reliable autofocus performance, accurate exposure with a wide dynamic range. There is no lack of good color reproduction, especially in portrait photos. However, in some outdoor shots, the colors are too saturated and a little unnatural.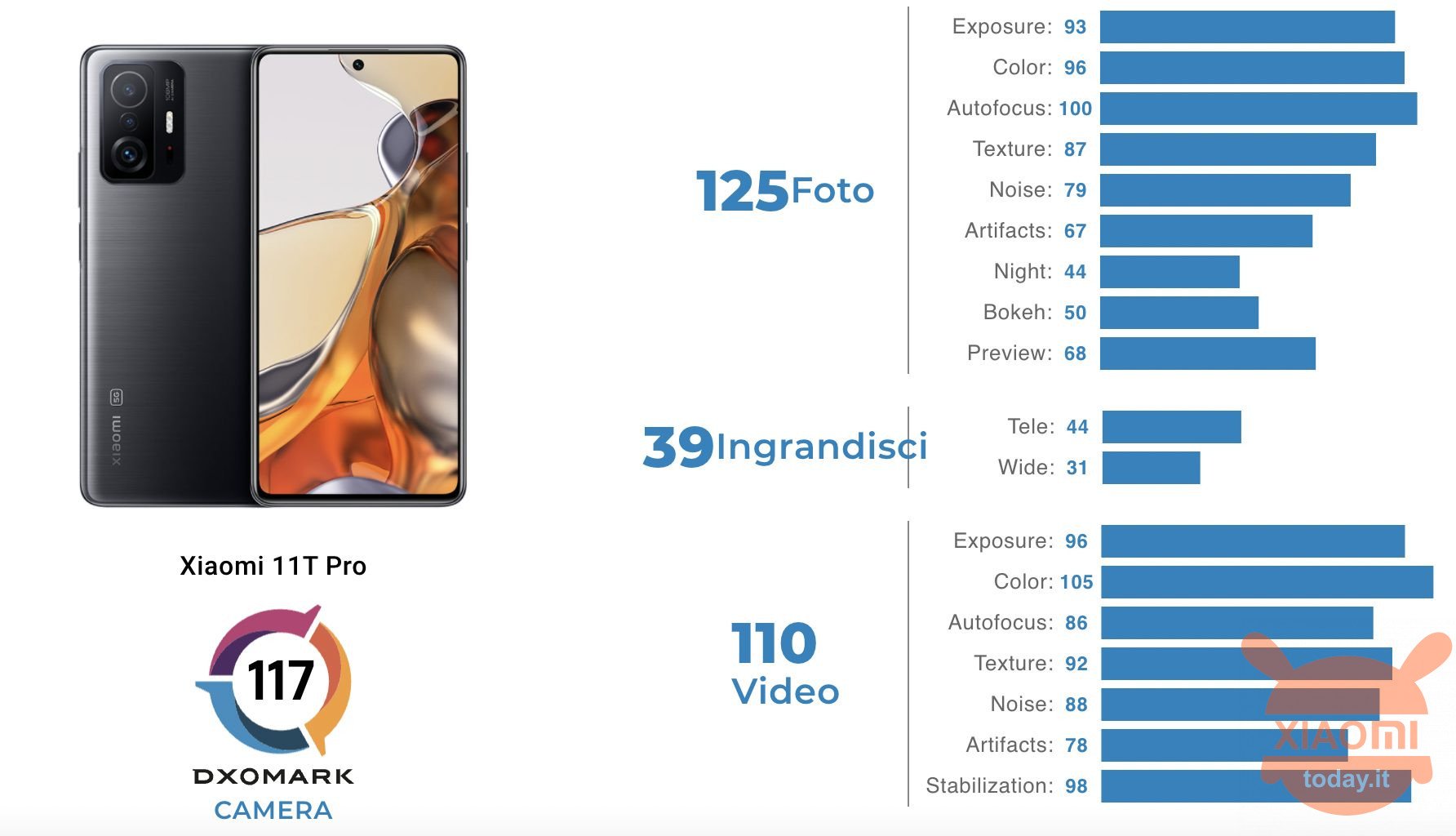 Interestingly, the Xiaomi 11T Pro's camera was improved over the Mi 10T Pro, but the texture in the photo emphasizes how the last year's model is much better, regardless of the lighting. Another disadvantage of the latest model is the low detail in images taken using the ultra wide-angle sensor and when zooming with a telephoto lens.
I movies registered with Xiaomi 11T Pro show a "pleasant saturation", Accurate exposure and excellent white balance. When shooting on the go, you can often notice the difference in sharpness between frames, despite the motion being well compensated. When shooting indoors, noise is displayed. In conclusion, the11T Pro scored one point less than its predecessor. His DxOMark score was 117 points.
Xiaomi 11T Pro 5G | 8 GB - 128 GB | Gray Meteorite
59 used by 376,32 €
556,14

€

649,90

€
available
6 December 2022 10: 14

Amazon.it
Price updated on: 6 December 2022 10:14