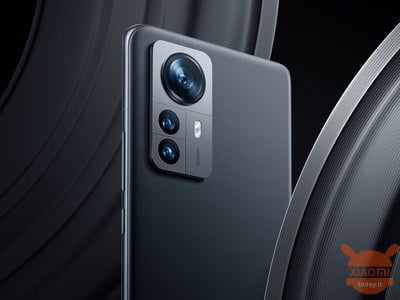 We've been talking about one for months Xiaomi 12Ultra with special cameras. In fact, there is a smartphone with some awesome photo sensors and the company has decided to produce it together with Leica. We recall in this regard that Xiaomi and Leica have entered into a multi-year partnership to take top-of-the-line cameras to another level. But what if we told you that the first device of the brand with these cameras it will not be one of the Ultra range? This at least is what we can say from the photos disclosed by Chinese media, which immortalize a "simple" 12 Pro with the Leica frieze. Let's go see the photo.
The smartphone with Leica cameras may not be Xiaomi 12 Ultra, rather a Xiaomi 12S or 12S Pro. Here is the first real photo of the device
It could be called Xiaomi 12S o 12SPro the first smartphone of the Chinese company developed in collaboration with Leica. In fact, if we put two and two together, it all adds up. In the photo we see below, a model number appears 2206123SC which, in effect, leads back to the smartphone called L3S (code name). This, according to the information in our possession, should be Xiaomi 12S. Either way, the image shows features familiar with the 12 and 12 Pro models, with one difference: the camera unit is now branded with the Leica lettering.
This means that the Leica cameras will be more widely used in Xiaomi smartphones than previously thought. As anticipated, in fact, the rumors attributed such a camera block only to Xiaomi 12 Ultra, a smartphone with a high-end and obviously expensive camera. Now it turns out that the Leica camera will also be in the models standard, definitely cheaper at the price level.
However, poco we still know about Xiaomi 12S. The rumors speak of the integration of a SoC Snapdragon 8+ Gen1 and a small screen: probably an AMOLED panel with 6.28 ″ diagonal. The camera, of course, will improve, but judging from the photo, the periscope module will not be present as it leaked long ago.