Let's go talk about Xiaomi 12, the next top-of-the-range smartphone from the Chinese company. This device is much talked about as it will be the first for the brand to use the processor Qualcomm Snapdragon 8 Gen1. This SoC has changed its name, but it is all in all the flagship SoC for mobile devices for 2022. In any case, if until today we had only little official information about the Xiaomi 12 release date and about his design, the company decided to reveal some details officially. So let's go and see what we are talking about.
Xiaomi 12 will arrive in China later this month. The official launch date is December 28th: ​​there will be three models with Qualcomm SoC and MIUI 13!
Officially the brand has communicated that Xiaomi 12 will count on three models, even if he showed only two: it is a model standard, a Pro and a model X. The first two should be virtually identical aesthetically, although there will be some changes to the camera. We do not know if the Pro model will debut on the Global market: it did not happen for the Xiaomi Mi 11 Pro and we doubt that the company will go back on its old steps. As for Xiaomi 12X instead, we officially know that it is one "mini" version of Xiaomi 12. The company itself reveals it through an official teaser that we see below.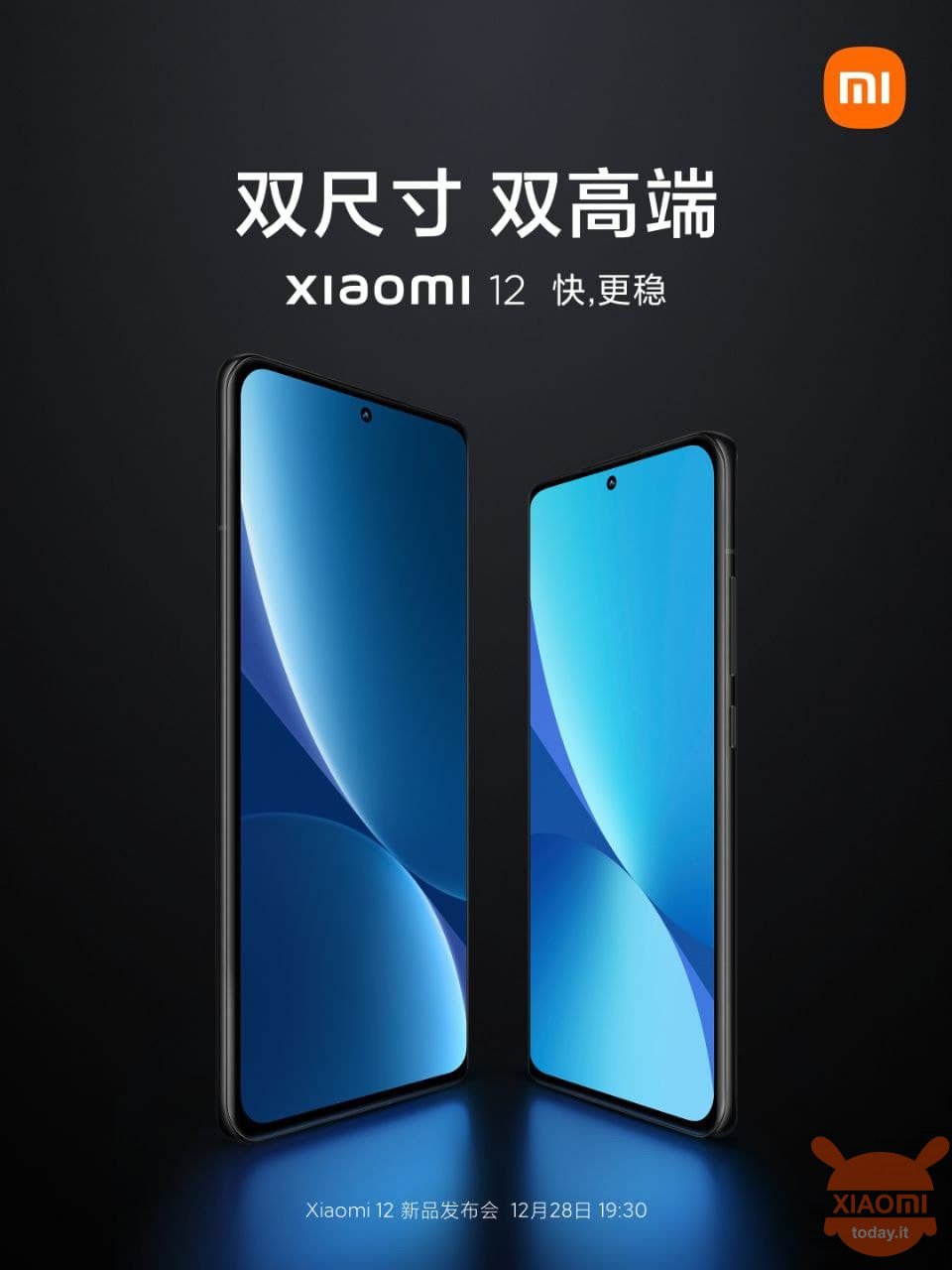 To confirm the existence of three models is not only the teaser above but the same executives of the company. As we can see below, in fact, three big shots they use three different smartphones. The screenshots you see below, top right, show three different smartphone names.
As for the release date, it is confirmed that of 28th December. Please note that the date in question refers to the launch for the Chinese market e non Overseas hubs. For the latter, we will have to wait for the early months of 2022.