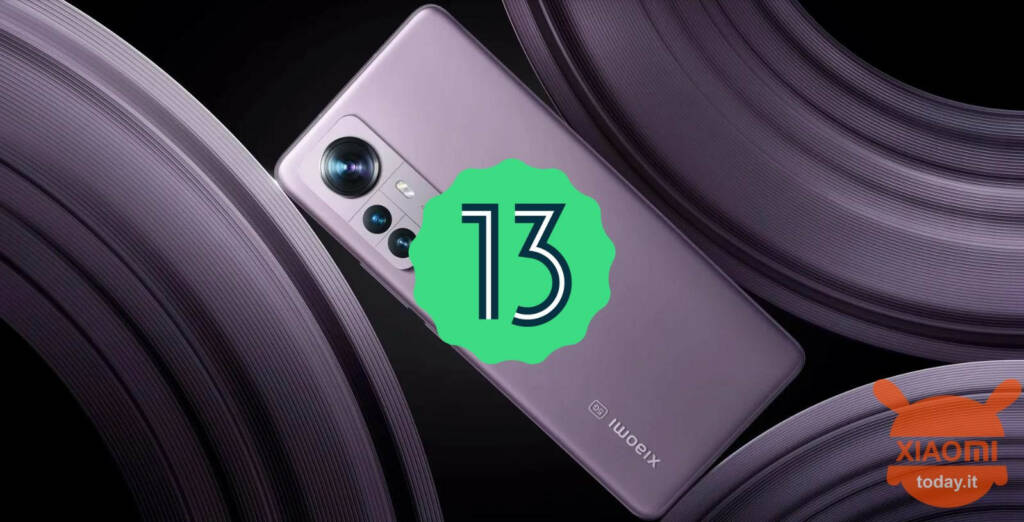 Xiaomi 12 e 12 Pro are the latest top-of-the-range smartphones of the company and, as such, the first to receive the major update of the operating system. As we have seen previously, the devices have already received the update to Android 13 or better recruitment has begun for beta testers. But last night, the Mi Community decided to officially advertise the release of Android 13 for Xiaomi 12 and 12 Pro devices. It is clear that the update to which we refer is, for the moment, intended only for I Pilot. Below all the news of the case.
Surprisingly, with the release of Android 13, Xiaomi 12 and 12 Pro are updated. Here are all the news of the case even if it only concerns the Mi Pilots
One of the most important innovations of Android 13 that we can immediately see on Xiaomi 12 and 12 Pro, is Material you. Unlike last year's version of the operating system, it allows third-party applications to adapt their design to that of the system. The regular media player has also changed, which now automatically changes appearance depending on the album cover being played. This feature is also relevant for browser playback controls. But first of all, here are the builds for each device:
Xiaomi 12: released Android 13 with build V13.0.4.0.TLCMIXM
Xiaomi 12 Pro: Android 13 released with build V13.0.4.0.TLBMIXM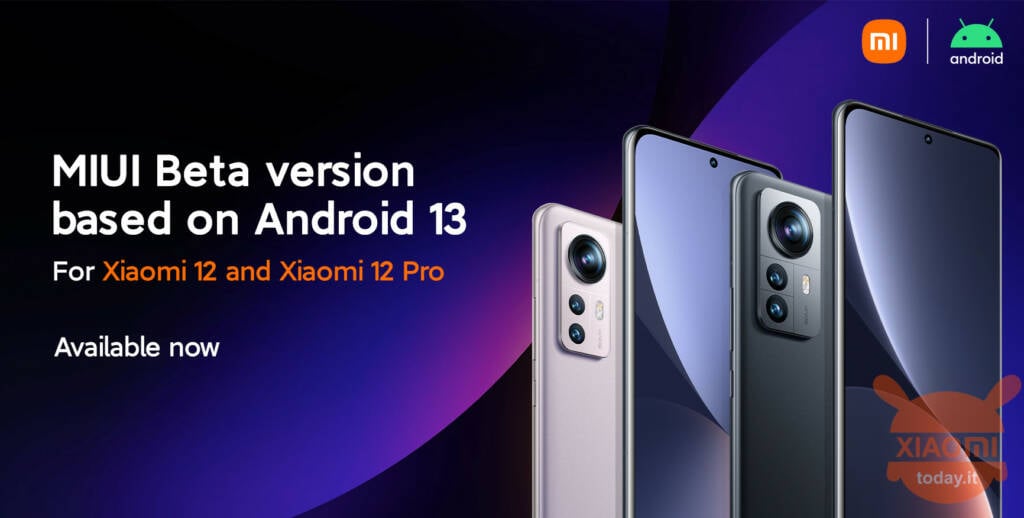 Another useful feature of the operating system is the ability to assign different interface languages for individual applications. In addition, the developers note the improvement of the "sleep mode": its new features (darkening of the background and a modified dark interface) encourage users to go to bed on time. Google has paid particular attention to privacy concerns. With the new version of Android, Xiaomi 12 and 12 Pro users have a more control over how apps access media files on the device. Now we can manually select photos and videos that some software can access. Another innovation is the automatic deletion of copied text from the clipboard history after a certain time.
Android 13 on the Xiaomi 12 and 12 Pro also offers more control over app notifications. Also, among the useful changes are support for the technology Spatial audio and the Bluetooth Low Energy standard, which provides lower latency when streaming audio and also allows smartphones to stream audio to multiple devices at the same time. Additionally, some improvements have been made to the recognition of tactile input. The operating system also brought HDR support for third-party camera apps, improved multitasking on tablets, and the ability to copy and paste across multiple devices. The company has not yet announced a release date for the public version of Android 13.
Xiaomi 12 Lite | 8 GB - 256 GB | Black
439,00

€

457,00

€
available
2 October 2022 18: 21

Amazon.it
Price updated on: 2 October 2022 18:21