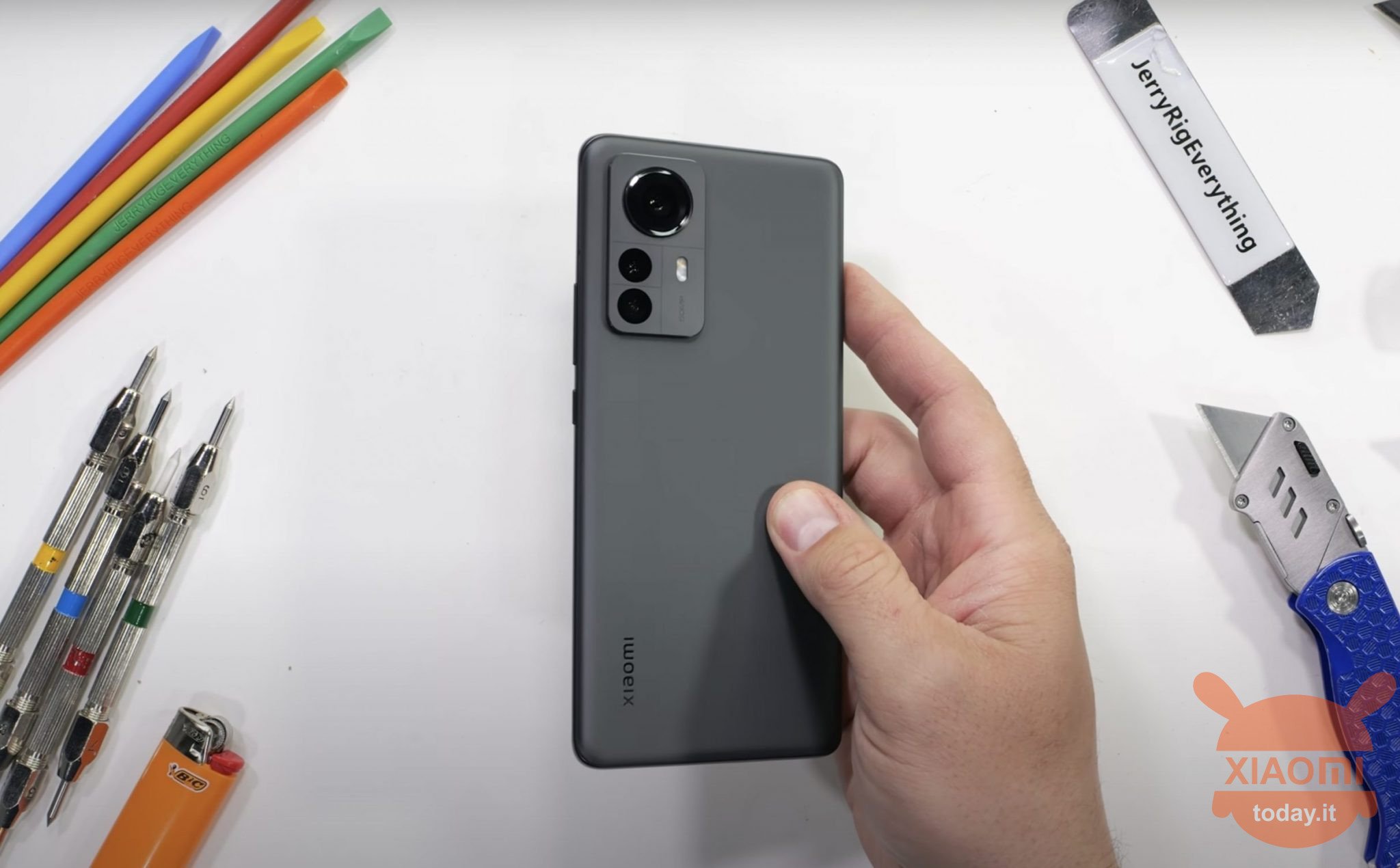 Xiaomi 12 Pro it is undoubtedly one of the most popular top of the range of this first half of 2022. The smartphone has a relatively new design but also a new generation hardware equipment. But how are we put on the level of resistance? The celebrated Zack Nelson, aka JerryRigEverything compares the flagship of the Chinese giant with the Plus 10 OnePlus, another top of the range of undoubted value. The bending test, nature test and all the tortures inflicted on smartphones lead to a single conclusion, or rather, a single winner. Who will be?
Xiaomi 12 Pro is put to the test by JerryRigEverything. Its durability test compared to the OnePlus 10 Pro. Who wins?
Zach Nelson, the author of the YouTube channel JerryRigEverything, tested the Xiaomi 12 Pro flagship with regards to resistance. At the same time, he resurrected the OnePlus 10 Pro as both devices are close by features and price. As we can see from the video preview, the OnePlus 10 Pro has proven itself the most fragile between the two, especially as regards the back cover.
Read also: Redmi Pad 5G seems to be in the pipeline, here are the latest rumors
Smartphones have almost identical dimensions, curved screens and practically the same materials. Xiaomi's flagship display is protected by Gorilla Glass Victus tempered glass. Scratches on it begin to appear on contact with a central punch with one hardness of 6 units on the Mohs scale. The integrated optical fingerprint scanner in the display reads the image of a finger smoothly even with numerous scratches on the glass.
The frame around the perimeter of the case and the hardware buttons of the Xiaomi 12 Pro are made in aluminum. For the manufacture of the back cover, the seller used frosted glass with a rough texture. As in other devices with a similar design solution, i marks are easily left on such a surface during mechanical action but the effect is more visible on the OnePlus 10 Pro as it is glossy.
The final stage of the test was one test di force. When folded, a clearly audible creak sounded from the case, but the blogger found no visual damage and the smartphone it continued to run smoothly. Therefore, according to Nelson, the Xiaomi 12 Pro turned out to be more reliable than the OnePlus 10 Pro, which is in the same price range.
Xiaomi 12 Pro | 8 GB - 256 GB | Grey
1 used by 832,26 €
832,26

€

1.099,90

€
available
2 October 2022 20: 19

Amazon.it
Price updated on: 2 October 2022 20:19