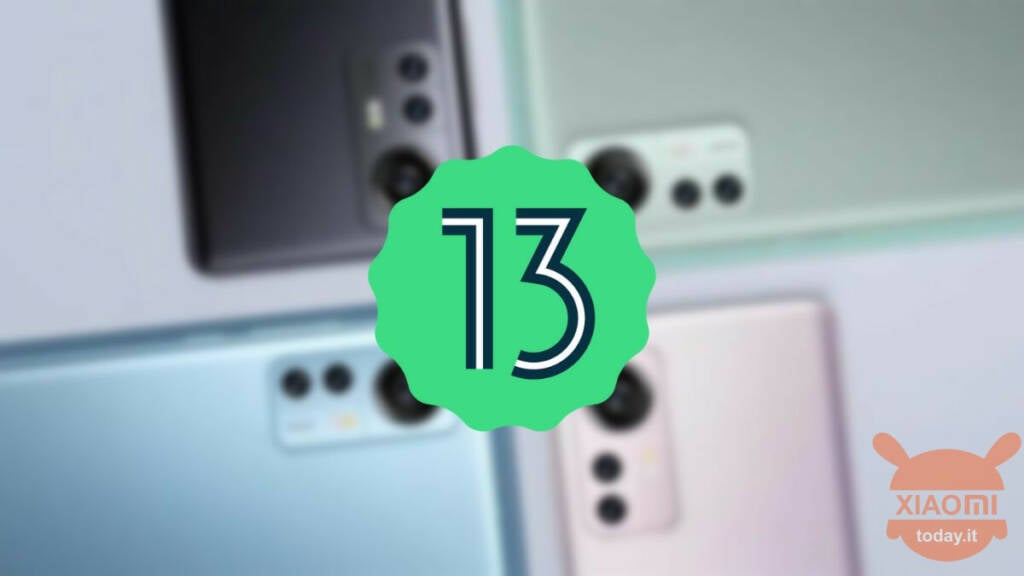 Xiaomi 12 e 12 Pro are the latest top-of-the-range devices of the brand to have debuted on the Global market. While we are waiting for the smaller model, that is Xiaomi 12Lite, we get news from the official blog as well Mi Community that recruitment for beta testers has started. But recruiting for what? Simple, however test android 13, that is the next version of the operating system that will run, obviously, together with the MIUI 13. The operating system in question seems to be the definitive replacement for Android 12 which, apparently, was only a temporary "bridge" given how much poco it's lasting. But let's see how to access the program for become Beta Tester.
The Beta Test program for Android 13 on Xiaomi 12 and 12 Pro has started. The company announces it on the official website. Here's how to get involved
First of all the models that can be updated by request are Xiaomi 12 and 12 Pro with ROM Global (MI). For the sake of completeness of information, we would like to remind you that ROM Global roughly divides (given our market) the two: EU and MI branch. What we are talking about now is the second. For more information about the MIUI version and the branch it belongs to, we recommend reading the our study.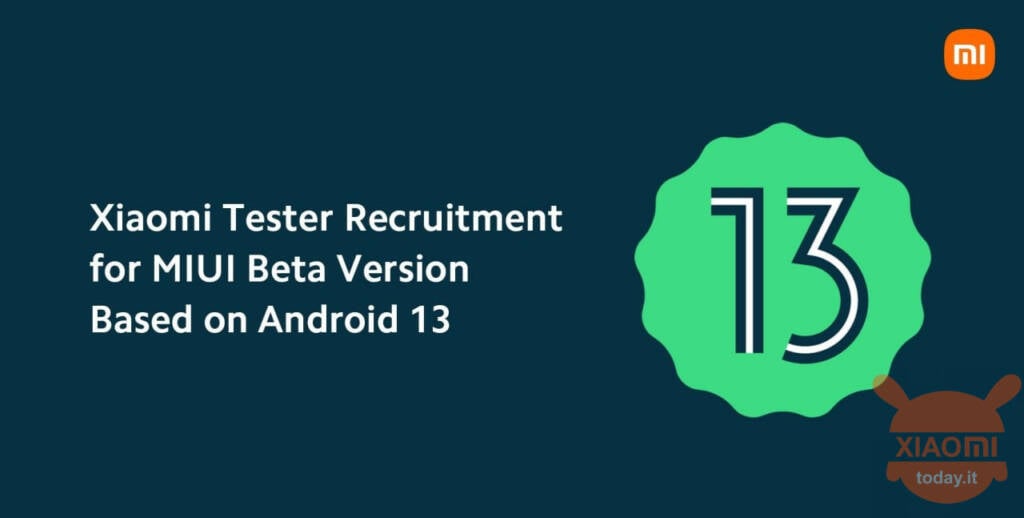 Each smartphone model eligible for the Beta Test will be able to count one maximum of 200 users. So if you want to test Android 13 you will have to be very quick to apply via this link. A key requirement to participate is have an account Telegram: in fact, only through this social network will you receive official communications from the administrators. We leave you here the link to the channel if you are interested.
It goes without saying that to participate in the Android 13 Beta Test on Xiaomi 12 and 12 Pro you have to be active users ready to send feedback. If this is not the case, you risk being excluded from the program without reservation and no longer participate in future programs of the same type. We have given you all the data: now it's your turn!
Xiaomi 12X | 8 GB - 256 GB | Grey
8 used by 440,58 €
649,00

€

699,90

€
available
1 February 2023 9: 15

Amazon.it
Price updated on: 1 February 2023 9:15