Yesterday Xiaomi has launched the new smartphones 12S, 12S Pro e 12S Incredibly in China. The question we have been asking ourselves for a few hours now is: will these smartphones reach the Global market and therefore also Italy? The matter is always a thorny one with Chinese companies. Very often it has happened that some devices (see Civi) do not have never debuted with us. Sometimes, however, yes, while still others the brand has launched the same smartphones in the Global markets but with names different. Think of the Redmi K20 and Redmi K20 Pro that have become Mi 9T and Mi 9T Pro. But back to the bomb: Xiaomi 12S, 12S Pro and 12S Ultra will arrive in Italy?
There will be no Xiaomi 12S, 12S Pro and 12S Ultra in Europe and Italy. The company confirmed this but also said there will be surprises
Android Authority has contacted by e-mail of the representatives of the company who replied in a very clear and concise way: Xiaomi 12S, 12S Pro and 12S Ultra will not arrive in the Global market. Therefore, they will not arrive in Europe and Italy. This thing comes out a bit from the side since yesterday's presentation was also advertised on channels Italian and this had portended that in a moment poco far the devices would have arrived. But no. However, nothing is lost as the company has also confirmed that surprises are behind the corner. Which?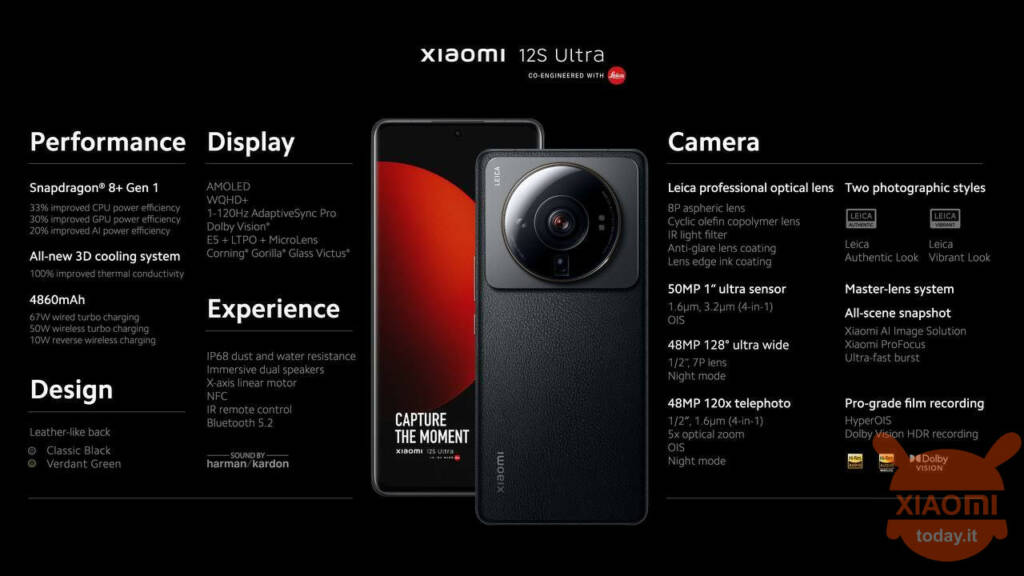 Read also: Amazfit Band 7 "spoils" the specifications of Mi Band 7 Pro | Photo
If on the one hand Xiaomi 12S, 12S Pro and 12S Ultra will not arrive in Europe, on the other hand the Chinese giant has in mind to exporting other devices and its collaboration with Leica. In fact, this partnership was concretely seen only in China with the launch of the three smartphones. It would be absurd not to make it public in the West as well. For this reason the brand has confirmed that there will be other smartphones who will take advantage of the collaboration.
At the moment, the only series that comes to mind is that of Xiaomi 12t. We remind you that this has not yet been announced but its existence has been confirmed both by the MIUI code and by the certifying body FCC
Xiaomi 12X | 8 GB - 256 GB | Grey
1 used by 706,94 €
30 January 2023 18: 10

Amazon.it
Price updated on: January 30, 2023 18:10