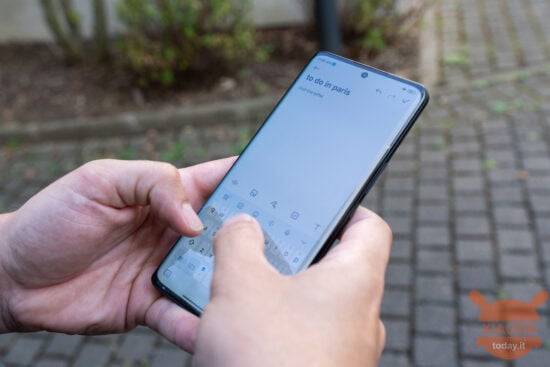 Here we are again talking about Xiaomi 12S Ultra, the latest top of the range of the Chinese company that amazed all reviewers a bit thanks to its cyclopean photographic lens. Unfortunately, the company confirmed, the device will not arrive on the Global market. But having said that, let's go and see with the DxOMark experts Like his . Spoiler alert: good, but not great this time. Here's why.
It is also normal that this is the case: a top of the range like Xiaomi 12S Ultra cannot have all, absolutely all, the credentials to be RE
After testing the camera and the audio system of the Xiaomi 12S Ultra, DxOMark engineers tested the smartphone: they evaluated the brightness, contrast, the processing speed of the taps, the readability indoors and in the sun. In the global ranking, the smartphone outperformed the iPhone 12 Pro, but it still didn't even make it into the top thirty.

The Xiaomi 12S Ultra display is a 6,73 ″ AMOLED with a resolution of 1440 x 3200 pixels (552 ppi) and a refresh rate of 120Hz. At the start of the tests, the experts tested the legibility of indoors and outdoors on a sunny day. Inside, the image was bright and contrasted, and reading text, viewing photos or videos did not cause any difficulties. However, with the sun shining it was difficult to see the objects in the photos. The situation was aggravated by the unnatural adaptation of the display to the sun: MIUI sharply "distorts" the saturation, so the photos and videos have lost their authenticity.
In the test for the watching videos in the dark, the display performed better - brightness, contrast and saturation created a reliable image, there were no artifacts or blurry objects. Experts only noticed the two drawbacks: ghost touches (due to frameless) and barely noticeable dark shades when watching HDR10 video. In the click processing speed test, the smartphone showed an average result per flagship of 43 ms.
After all the tests, the experts put Xiaomi 12S Ultra in 43rd place in the overall ranking. The smartphone scored identical to the 11T Pro, outperforming the iPhone 12 Pro, but failed to outperform the less expensive 12T Pro.
Xiaomi 12T 5G | 8 GB - 128 GB | Blue
6 December 2022 16: 55

Amazon.it
Price updated on: 6 December 2022 16:55