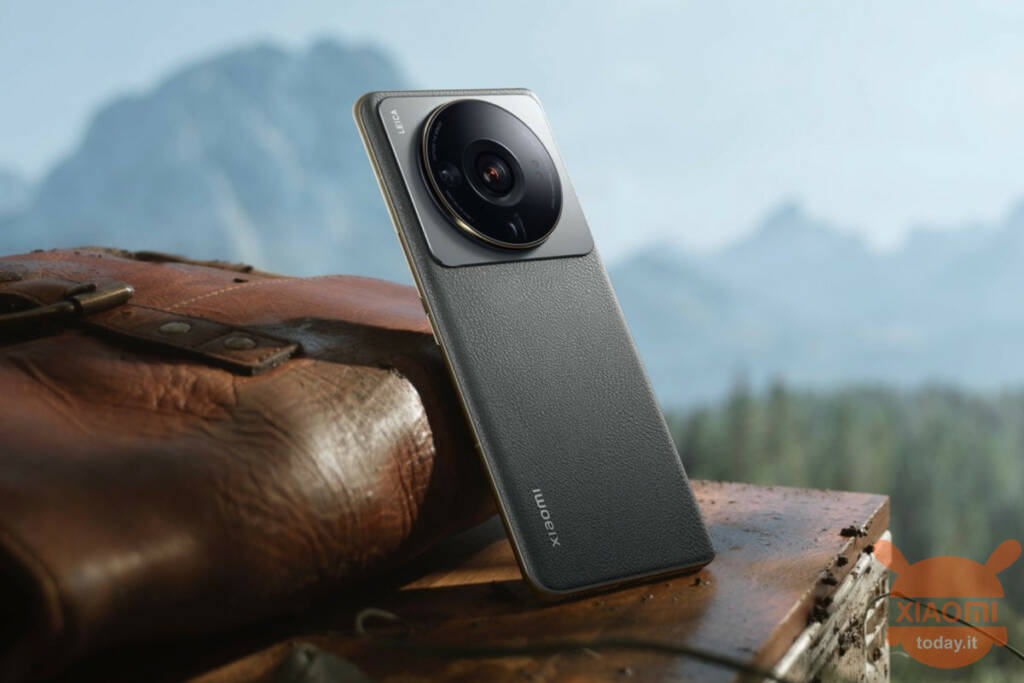 Featuring some standout elements, notably outstanding technical specifications and a particular emphasis on camera design and performance, as well as the introduction of a partnership with Leica, the Xiaomi 12S Ultra offers a remarkable camera experience.
Tested DxOMark, the device demonstrated overall very good image quality, even though it got a lower score than its predecessor, the Xiaomi mi 11 ultra (143). Let's find out more details.
Xiaomi 12S Ultra does not impress: what did DxOMark not like?
We see pros and cons of Xiaomi 12S Ultra collected from the tests, about his photographic sector. Let's start with the pros:
Excellent overall picture quality in most usage situations 
Particularly good performance both in terms of colors and details
Excellent photographic performance at night, with a very wide dynamic range, making it ideal for night cityscapes 
Excellent ultra-wide zoom performance at all distances, especially long range, thanks to the dedicated telephoto lens
High-level video quality: extended dynamic range, natural texture rendering and good exposure
And here are the cons, or in any case points on which the device should improve:
It fails to capture the moment in low light and high contrast scenes compared to other ultra-premium flagship devices
Lack of image reliability / consistency, resulting in disparities between consecutive shots, photos and videos not showing the same results
What you preview isn't exactly what you get: the preview doesn't match the final rendering
The Xiaomi 12S Ultra allows two different predefined modes for setting photos: Leica Vibrant and Leica Authentic. DXOMARK engineers focused on Vibrant mode. However, both modes were tested in different scenarios and lighting conditions. Based on these ratings, we are confident that the Leica Authentic setting would have resulted in fairly identical scores to those of the Vibrant mode.
The overall score of Xiaomi 12S Ultra is lower than many other devices
With a overall camera score of 138, the Xiaomi 12S Ultra stood out for its photographic performance, offering excellent quality in most use cases, with good color rendering, a high noise / detail ratio and a wide dynamic range in indoor and outdoor environments. external. Accurate autofocus is also a strong point of the device in most lighting conditions.
Thanks to the high-level hardware of the ultra-wide and tele cameras, the device also stood out for its zoom performance, especially for long-distance shooting, despite some instabilities. Finally, as far as night photography is concerned, despite the various instabilities, the device performs quite well at night with a very wide dynamic range that allows you to capture highly contrasted scenes and maintain a high level of detail.
Furthermore, the video performance of the Xiaomi 12S Ultra is on a very high level and most users will be able to record very beautiful movies. In fact, the movies show good dynamic range, natural texture rendering in bright light, and good exposure in low light conditions.
Although the Xiaomi 12S Ultra easily secured a position in the top 5 of the DXOMARK Camera rankings thanks to solid hardware, the device appears to be less reliable compared to other high-performance devices in its class, such as the Apple iPhone 13 Pro, resulting in greater variability in picture quality.
Indeed, the Xiaomi 12S Ultra showed a high shutter lag in low light and all HDR light conditions when tested, preventing users from capturing the right moment, a noticeable difference from other Ultra-Premium devices, such as the iPhone 13 Pro Max, Google Pixel 6 Pro, and Honor Magic 4 Ultimate.
In addition, the device showed some inconsistencies in preview tests, resulting in a captured image very different from the preview visible on the display (for example, HDR not applied to the preview and the bokeh effect very different from the actual capture. ).
Xiaomi Mi 11 Ultra - Smartphone 256GB, 12GB RAM, Dual Sim, Ceramic Black
1 used by 1.399,00 €
25 November 2022 19: 34

Amazon.it
Price updated on: 25 November 2022 19:34