Today, Tuesday 4 October, the series Xiaomi 12t reveals itself to the world. And it does it in style, presenting its two devices, namely the basic version of the same name and the Pro version. Let's go immediately to discover the details of the technical data sheet of both devices, which have truly remarkable specifications, starting from the photographic sector.
Xiaomi 12T data sheet
Xiaomi 12t it is equipped with a photographic compartment consisting of a triple camera with a main sensor from 108MP, an 8MP ultra-wide and a 2MP macro. With Xiaomi 12t pro the images become even more surprising thanks to the camera equipped with in-sensor zoom 2x, which can exploit the capabilities of the large 1 / 1,22 ″ sensor. High sharpness, night-time photographic capability and fast focusing are guaranteed by an imaging system from 200MP of the highest level.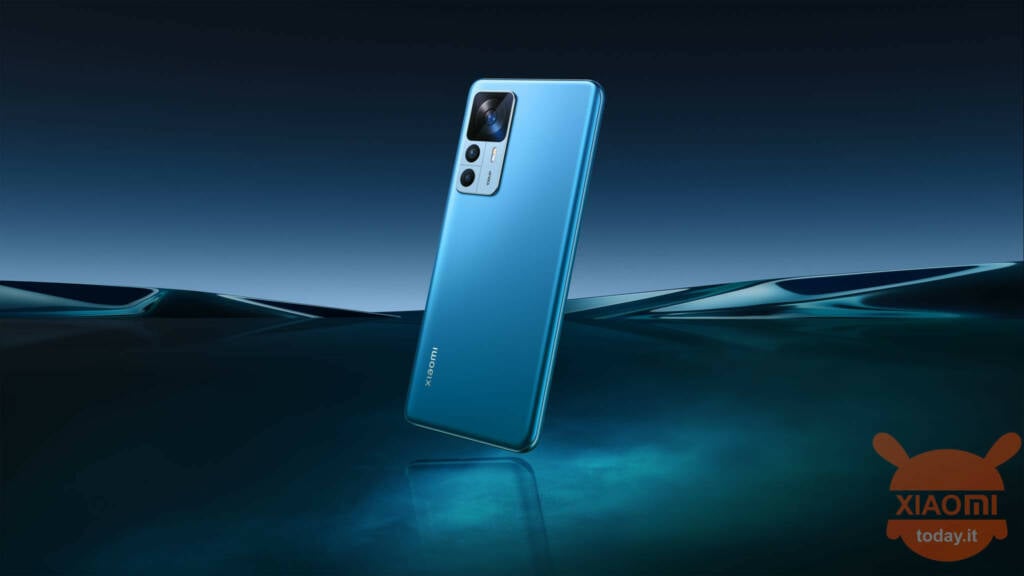 These features, along with a host of other enhancements, allow you to capture the scene in fine detail even in low light conditions, or when shooting fast-moving subjects without losing focus.
Xiaomi ProCut it also allows you to obtain different compositions to improve the initial shot or offer creative alternatives to the user. With Ultra Burst You can take 30 photos per second, so you never miss the perfect moment.
Another interesting aspect of the technical data sheet of both devices concerns the battery and charging times: they boast a capacity from 5.000 mAh it's a 120W HyperCharge, for a declared autonomy of up to 13,5 hours and a 100% charge in just 19 minutes, supported by the Xiaomi AdaptiveCharge system, which stores users' daily charging habits to optimize long-term battery health.
At the hardware level, the basic version is powered by the chipset MediaTek Dimension 8100-Ultra, built with the 5 nm production process. The Pro one, on the other hand, is equipped with the processor Snapdragon with 4nm TSMC to significantly improve CPU and GPU performance by 16,7% and 11% respectively compared to Snapdragon 8 Gen 1.
No less important is the 6,67 ″ CrystalRes AMOLED display, equipped with a resolution of 1220p, enriched by AdaptiveSync technology, which dynamically adjusts the refresh rate based on the displayed content, and Adaptive Reading, which reduces the amount of blue light emitted to improve eye comfort. Finally, as regards the design, the frosted back ensures a reduction of fingerprints on the rear panel and a feeling of compactness when you have it in your hands.
Xiaomi 12T price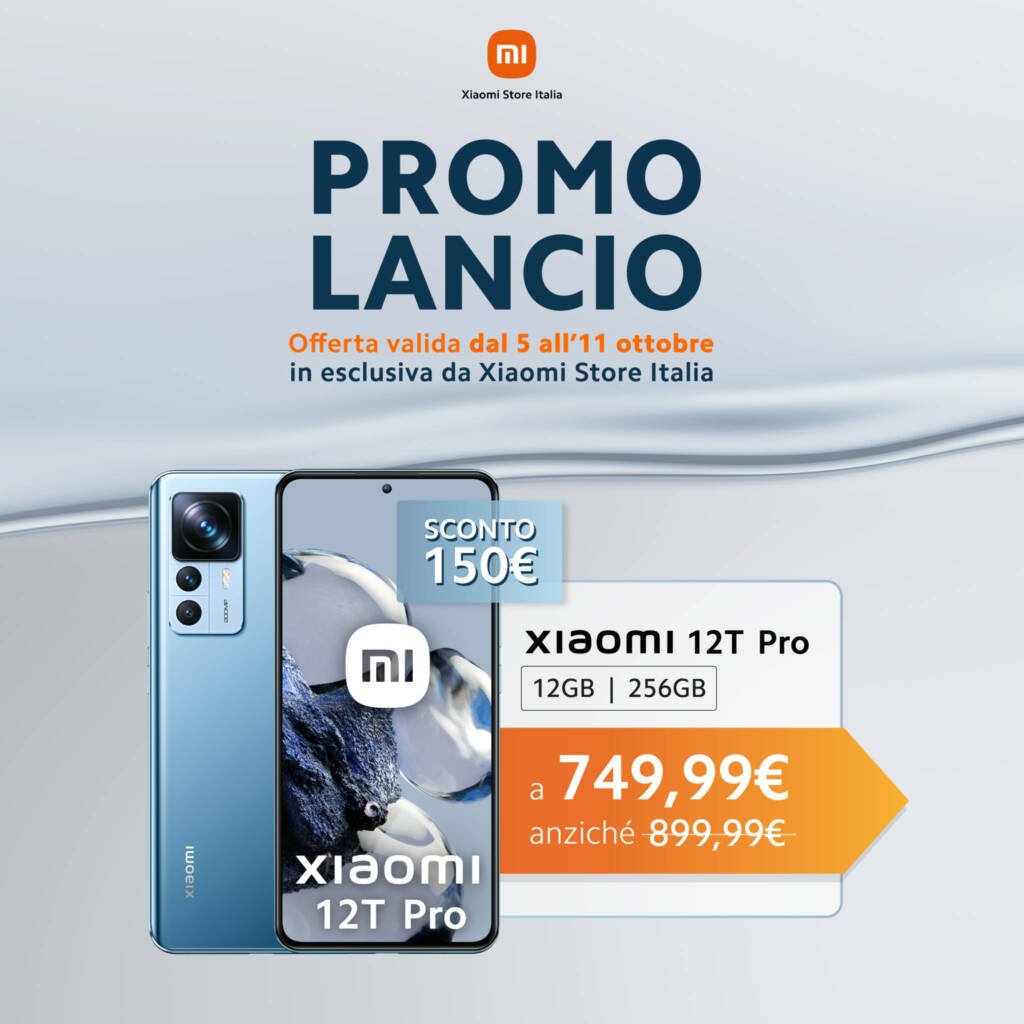 Only for the first week (5-11 October) Xiaomi 12T from 8GB + 128GB at the Xiaomi Store Italy will be available for purchase at the early bird price of 499,9 €, while Xiaomi 12T Pro from 12GB + 256GB a 749,9 €.
And now we come to price of Xiaomi 12T. In Italy it will be possible to pre-order the devices in Cosmic Black, Clear Blue and Lunar Silver colors starting from tomorrow. Xiaomi 12t pro will be available in the version from 12GB + 256GB a 899,9 € on mi.com, The Amazon and at Xiaomi Store Italy and in the configuration from 8GB + 256GB a 849,9 € on mi.com, at Xiaomi Store Italy, major telephone operators and consumer electronics stores.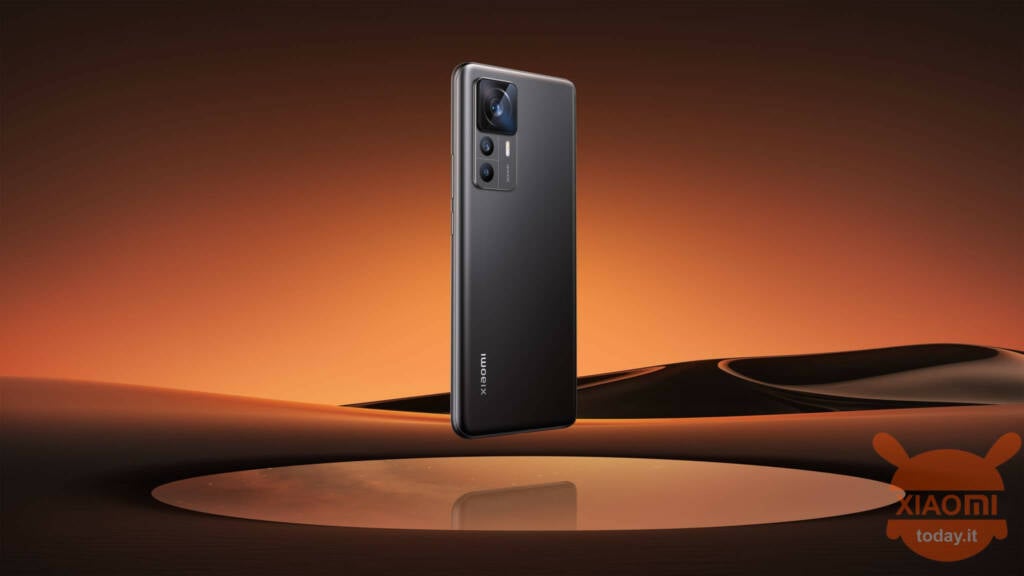 Also Xiaomi 12t will come in dual configuration from 8GB + 256GB at the price of 649,9 € on mi.com, Amazon and at Xiaomi Store Italy and 8GB + 128GB a 599,9 €, available on mi.com, At Xiaomi Store Italy, major telephone operators and consumer electronics stores.
You will also be able to take advantage of the following offered:
• From the The 5 21 October Xiaomi 12T 8GB + 256GB will be on sale at 649,9 € in bundle with a product of your choice between Mi Smart Air Fryer 3.5L, Redmi Buds 4 Pro, Xiaomi Smart Pet Food Feeder, while Xiaomi 12T Pro in the 8GB + 256GB configuration bundled with Redmi Pad.
Promo info: https://www.promoxiaomi.it/xiaomi12tseries/home

Masterclass for photography enthusiasts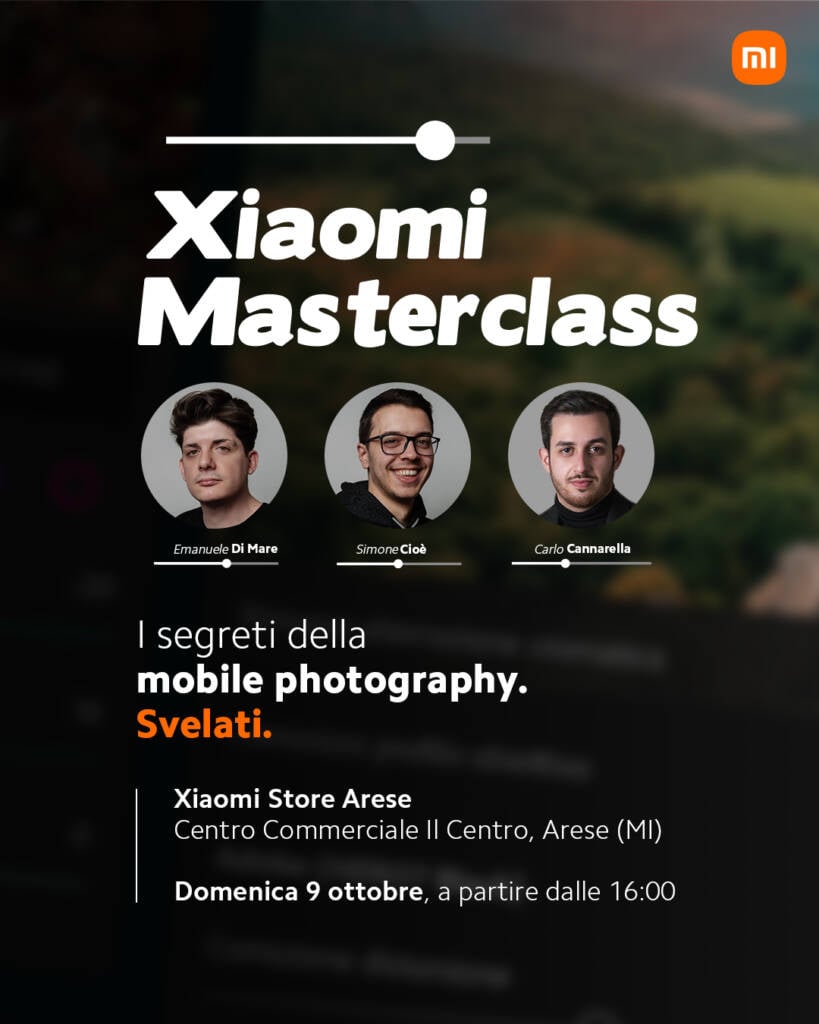 La Masterclass is dedicated to the photographic sector of Xiaomi 12T Series, all the secrets of the smartphone photography. Participation is reserved for registered Xiaomi Stores, who must bring with them the confirmation of registration.
A unique opportunity to learn from true photography and Xiaomi experts. Emanuele Di Mare and Simone Cioè will participate together with Carlo Cannarella.
These are the only two dates of the event: