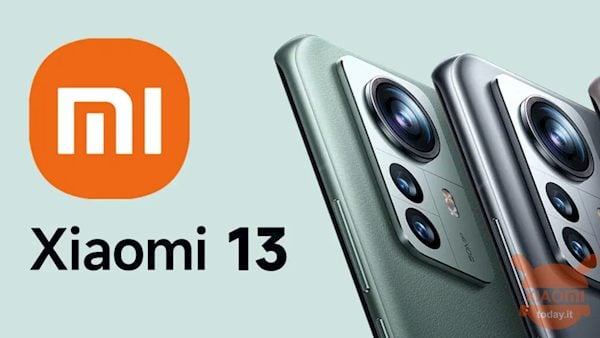 This afternoon the well-known Chinese blogger Digital Chat Station revealed that the Xiaomi 13 series equipped with Qualcomm's second generation Snapdragon 8 chip will be made of ceramic material and will be produced by the Chinese company BYD.
Xiaomi 13 will also be available in ceramic version (leak)
Digital Chat Station underlined that the prototype used for the tests is in fact made of ceramic material and there is also a glass version. It is not sure that the ceramic version is not also going into mass production.
Previously, Xiaomi used ceramic materials on many models, such as the Xiaomi Mi 11 Ultra, the Xiaomi Mi 6 Premium Edition and the Xiaomi Mi 5 Premium Edition. The texture is better than the glass version, "soft" like jade.
In terms of specifications, the Xiaomi 13 series could be similar to the Xiaomi 12 series. This means that the Xiaomi 13 and 13 Pro will be released first. The standard version will have a Full HD + resolution screen, while the Pro version will have a 2K resolution screen. Both models will be equipped with Qualcomm's upcoming second-generation Snapdragon 8 chip.
The new chip is expected to adopt TSMC's 4nm manufacturing process and use a new eight-core "1 + 2 + 2 + 3" architecture design. Compared to the "1 + 3 + 4" architecture that we find on board the Snapdragon 8+ Gen1, the second generation will have an extra big core and a little less core.
Not only that, the super big core and big core of Qualcomm's second-generation Snapdragon 8 will also see an upgrade. The super big core will be upgraded to an ARM Cortex X3, the two big cores will be upgraded to Cortex A720s, the other two big cores will be Cortex A710s. While the GPU will be an Adreno 740 that uses an ARM Cortex X3 core.
In any case, according to the Chinese leakster, the Xiaomi 13 series will be released in November
Xiaomi 12X Gray 8GB RAM 256GB ROM
7 used by 421,56 €
470,99

€

699,00

€
available
30 November 2022 10: 23

Amazon.it
Price updated on: 30 November 2022 10:23