Like every year-end period, we are preparing to talk about Xiaomi's next generation flagship. Her name, despite the latest rumors, it will be Xiaomi 13 and will be accompanied as usual by a Pro variant. But what will its design be like? In the last few hours, photos depicting the dummy of the device in question. It is a model on the basis of which the Xiaomi 13 will be built. Let's see it together.
A photo of Xiaomi 13 has emerged, or rather of the "dummy", the mold that will be used to manufacture it. It is very similar to iPhone 14
Several Chinese websites issued the first photos of the layout of the Xiaomi 13 smartphone. From this layout then, the various producers of covers and films will move to manufacture the accessories necessary for the protection of the smartphone. These models are shipped a few weeks before the official announcement to ensure future owners have well-made accessories from day one on sale. But having said that, how will Xiaomi 13 be?
We are told that the smartphone will receive a flat frame, such as the iPhone 14. The material is aluminum alloy. The screen will be flat with no rounding according to rumors. This is a feature that users have actually been asking for for a very long time. Curved edges are an issue for both usability and panel protection. The power button and volume rocker are on the right side. Interestingly, the back panel has roundings around the perimeter. This is exactly the description of the iPhone 15 smartphone that has been previously provided by several industry insiders.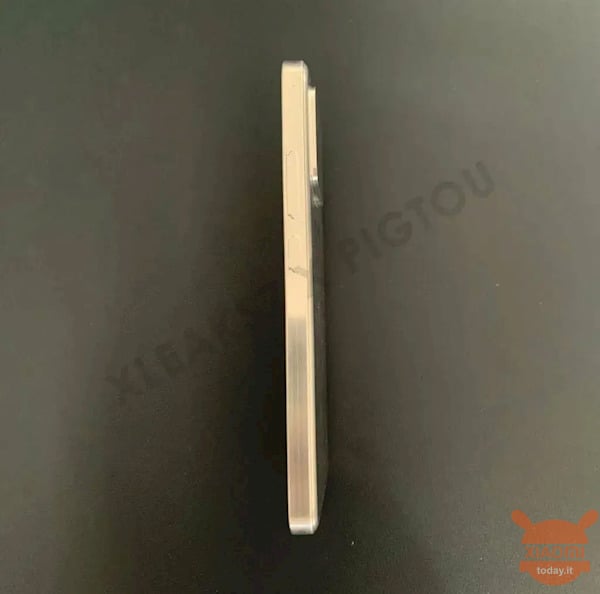 Read also: MIUI 14: Xiaomi starts talking about it OFFICIALLY
From the other news we have, it seems that the Xiaomi 13 has a 152.83 x 71.53 x 8.37 mm frame, which means that the width and thickness have increased slightly compared to the Xiaomi 12. The battery capacity should also increase, possibly up to to 4700 mAh with charging support from 120W.
Besides Snapdragon 8 Gen2, Xiaomi 13 should feature a 6.2 ″ flat screen with 1,5K or 2K resolution, a series main camera Sony IMX8 to 50 megapixel and an ultrasonic screen fingerprint scanner.
Xiaomi 12X | 8 GB - 256 GB | Grey
1 used by 474,11 €
539,21

€

699,90

€
available
6 December 2022 9: 54

Amazon.it
Price updated on: 6 December 2022 9:54