An important day today for Qualcomm, but not only. The leading US company in the processor sector announced Snapdragon 8+ Gen1 e Snapdragon 7 Gen1. The two processors are respectively the best top-of-the-range and mid-range in the telephony sector and will be until next year. Another company that has pushed the accelerator today is Xiaomi which, through the voice of the PR, has announced the successor of the current top of the range, or the (possible) Xiaomi 13 Pro. To be honest we don't know if this will be the name of the smartphone, but it is more than likely.
Qualcomm announces Snapdragon 8+ Gen 1 while Xiaomi heralds the future Xiaomi 13 Pro with this SoC. We expect more than miracles from this device
Xiaomi 13 Pro or whoever will be equipped with Qualcomm's new top-of-the-range processor, lo Snapdragon 8+ Jan 1. Obviously, the company will be among the first to bring his smartphone to market. The processor giant also presented Snapdragon 7 Gen 1 but for the moment no smartphone of the Chinese company is attributed this SoC. In the coming days we will know more. In any case, let's see what the capacity of this processor

top of the range. It must be said that more than an upgrade of the Snapdragon 8 Gen 1, it is a totally new processor. The performance has improved enormously even if the starting point is the same.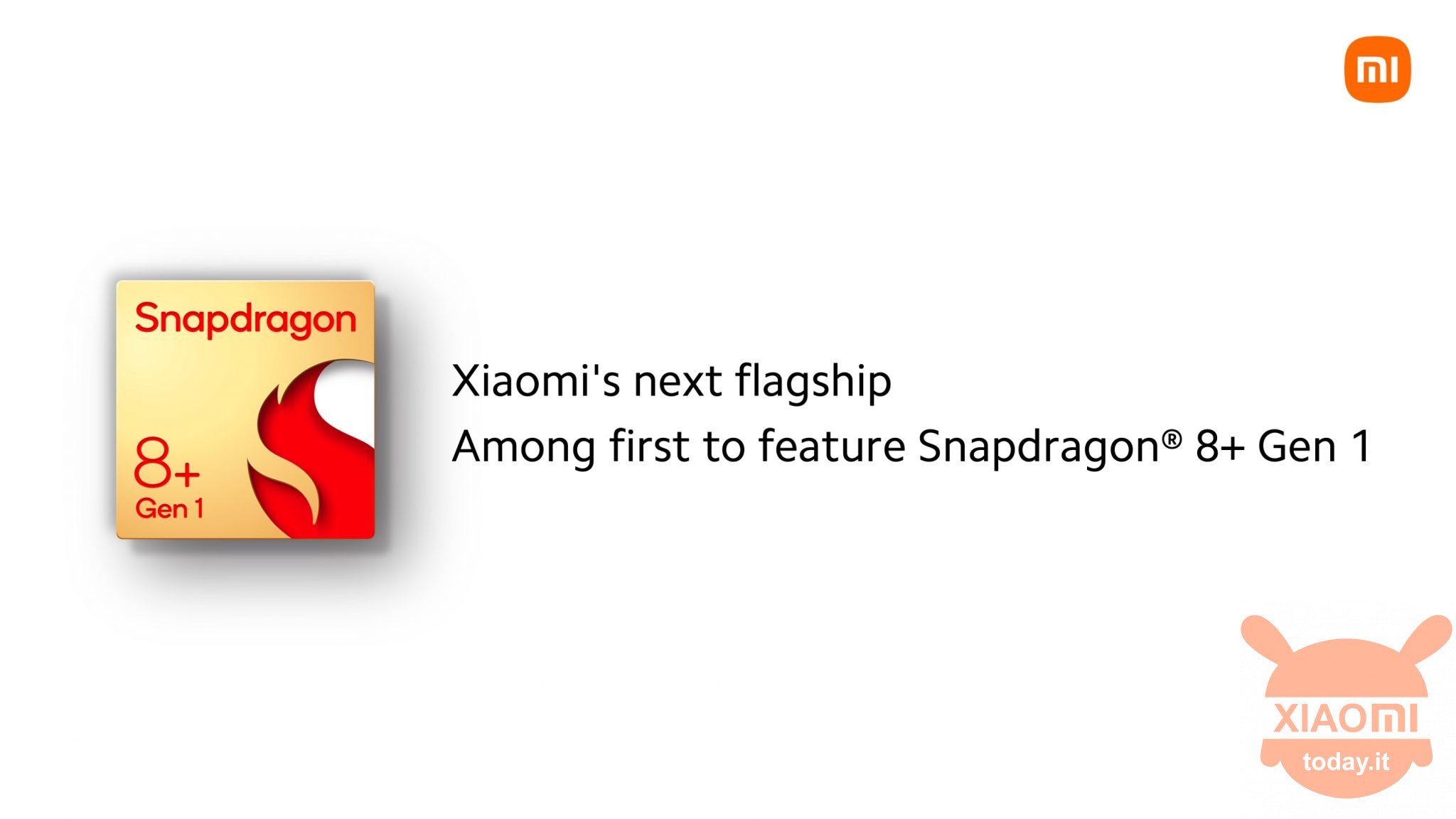 Read also: Xiaomi Mi Band 7 comes out in the open | Official photo and date
The Snapdragon 8+ Gen 1 is equipped with a Kryo CPU and Adreno GPU which are both of the 10% faster compared to its predecessor presented last year. There is an improvement ofCPU power efficiency of 30% and an identical reduction in GPU power. Another improvement is the way the XNUMXth generation Qualcomm AI Engine delivers performance up to 20% better for every watt delivered.
Qualcomm claims a SoC energy savings of 15% which is mainly due to the 4nm process of TSMC. We recall in fact that the production of this device was given to the Taiwanese foundry and not to the Korean one. The reasons are many, including those related to overheating of the processors.
But when will Xiaomi's next flagship with Snapdragon 8+ Gen 1 come out? The first devices on the market should be available by third quarter of 2022. Clearly the launch is expected first in China and only later in Europe.
Via | Ttoday
10 August 2022 14: 12

Amazon.it
Price updated on: 10 Aug 2022 14:12