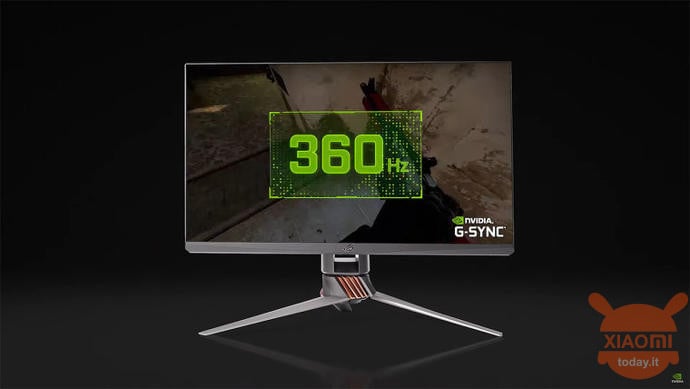 Those who know well the promotion periods in China know very well that the days dedicated to the tech world (and not only) are many. Much more than what we see in Europe. One of the most important is the Guanggun Jie, known as "Singles day" or "11.11". As the name suggests, it is dedicated to the singles of the world who can take advantage of super discounts to acquire leading products, but not only those. Without this parenthesis, we learned that during this day Xiaomi will launch new products including gods powerful gaming monitors da 240Hz and 360Hz refresh rate.
The gaming monitor sector is increasingly flourishing: Xiaomi in November will present 240Hz and 360Hz monitors to compete against MSI, Alienware and Asus
Originally this was a party born to meet a potential partner but obviously, underneath it, the excuse was that of unbridled shopping. With numbers that exceed 18 times those of Amazon Prime Day and 3 times that of Black Friday, Shuang yi (also named for the double 11), is destined to be the biggest discount festival in the world. In short, a tech fair for singles who this year they will see Xiaomi present one or two gaming monitors. Their peculiarity will be the refresh rate high, on par with flagship products from Alienware, ASUS and MSI.
According to what we have learned from Chinese social networks Xiaomi will launch this 24.5 ″ monitor, dish, built with a panel provided by AUO. The price of this product, at launch, will be 999 yuan or about € 125. The source states that the device could have one of these two parameters: 240Hz or 360Hz. It will clearly be screens IPS as AMOLED technology on PC monitors would be much more expensive. Another feature of this new product, as you may have understood, will be the price: if we compare the devices mentioned above we see that they cost almost double.
Unfortunately, no information has been provided about the resolution of the display nor if there will be variants with particular technologies.
In the cover image ASUS ROG Swift 360
Source | Weixin