Among the different categories of Xiaomi products, in addition to smartphones and laptops, perhaps the most requested by many admirers of the brand and that of TV. Unfortunately, import one Xiaomi Mi TV from China it is not an easy task, it is in fact a rather cumbersome, heavy and relatively fragile product. So unless Xiaomi decides to sell them officially in Italy in both physical and online stores, we need to put that dream aside for the moment.
But we must not despair, because there is an alternative perhaps more interesting for the fan of the cinema, or that of the projector. As you may have already understood from the title in fact, the Chinese giant has just presented the Xiaomi 4K Cinema Projector.
Xiaomi 4K Cinema Projector presented in China at 10999 Yuan
The Xiaomi 4K Cinema projector reproduces a real 4K resolution, that is four times the number of pixels compared to 1080p, this means that we can have a clear and detailed image even with a projection of 100 inches. The projector then uses DLP (digital light processing) technology produced by Texas Instruments for better quality, more brightness and richer colors.
The Xiaomi 4K Cinema has a lamp capable of producing 5000 lumens for an image brightness of 1700 lumens (in high brightness mode). While the contrast is of 3000: 1, which is similar to what we find in a real cinema. We also have support for the HDR10 codec for an improved dynamic range and darker blacks.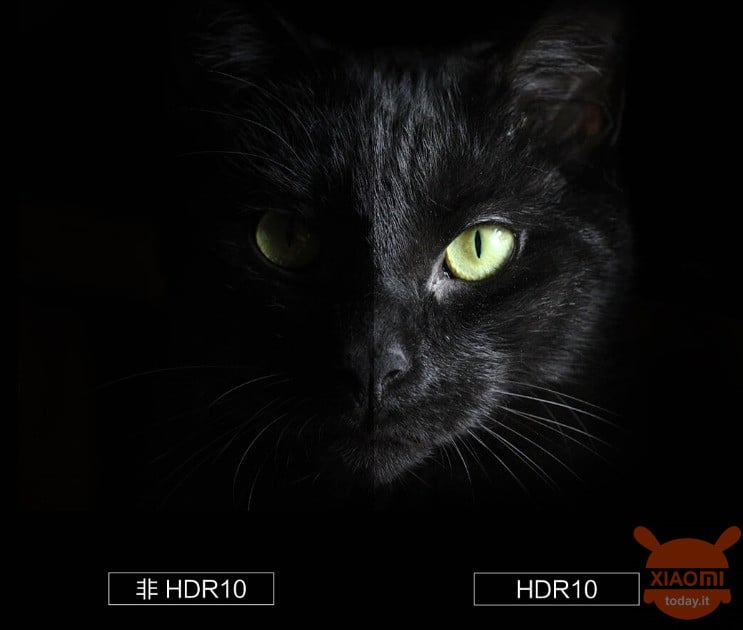 The Xiaomi projector, like others previously presented, uses UST (Ultra Short Throw) technology, this means that it can be placed near the wall where we want to watch the movie. Specifically, the report is from 0,233: 1, so even at a short distance from the wall we can create a screen from well 100 inches.
Among the other technologies on board we also find the Guangfeng ALPD ° 3.0, a technology that allows the laser to improve the red light ratio of around 16% / 18%, so the colors will be more natural and realistic. Finally, the lamp will last more than 25 thousand hours of reproduction, which means that in general it will be possible to watch more than 10 thousand films (counting two hours per film).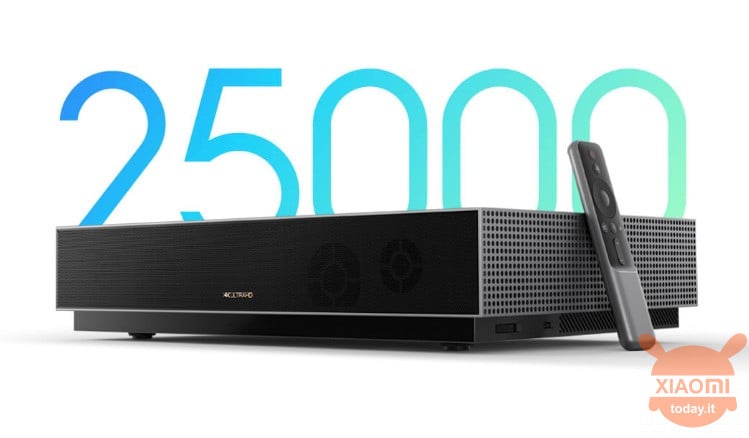 From the software point of view, the Xiaomi projector comes with the same operating system as the brand's smart TVs, or MIUI TV. For Chinese users there will therefore be plenty of content (including games) available that can easily download to 64GB internal memory.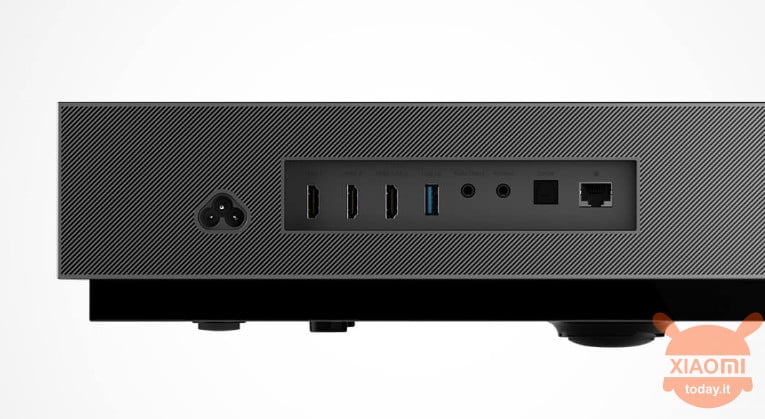 The Xiaomi 4K Cinema Projector is available separately for the price of 10999 Yuan (1400 €), while coupled with an 100 inch screen with anti-glare technology the price rises to 15999 Yuan (2000 €).
Are you interested in OFFERS? Follow our TELEGRAM Channel! Many discount codes, offers, some exclusive of the group, on phones, tablet gadgets and technology.