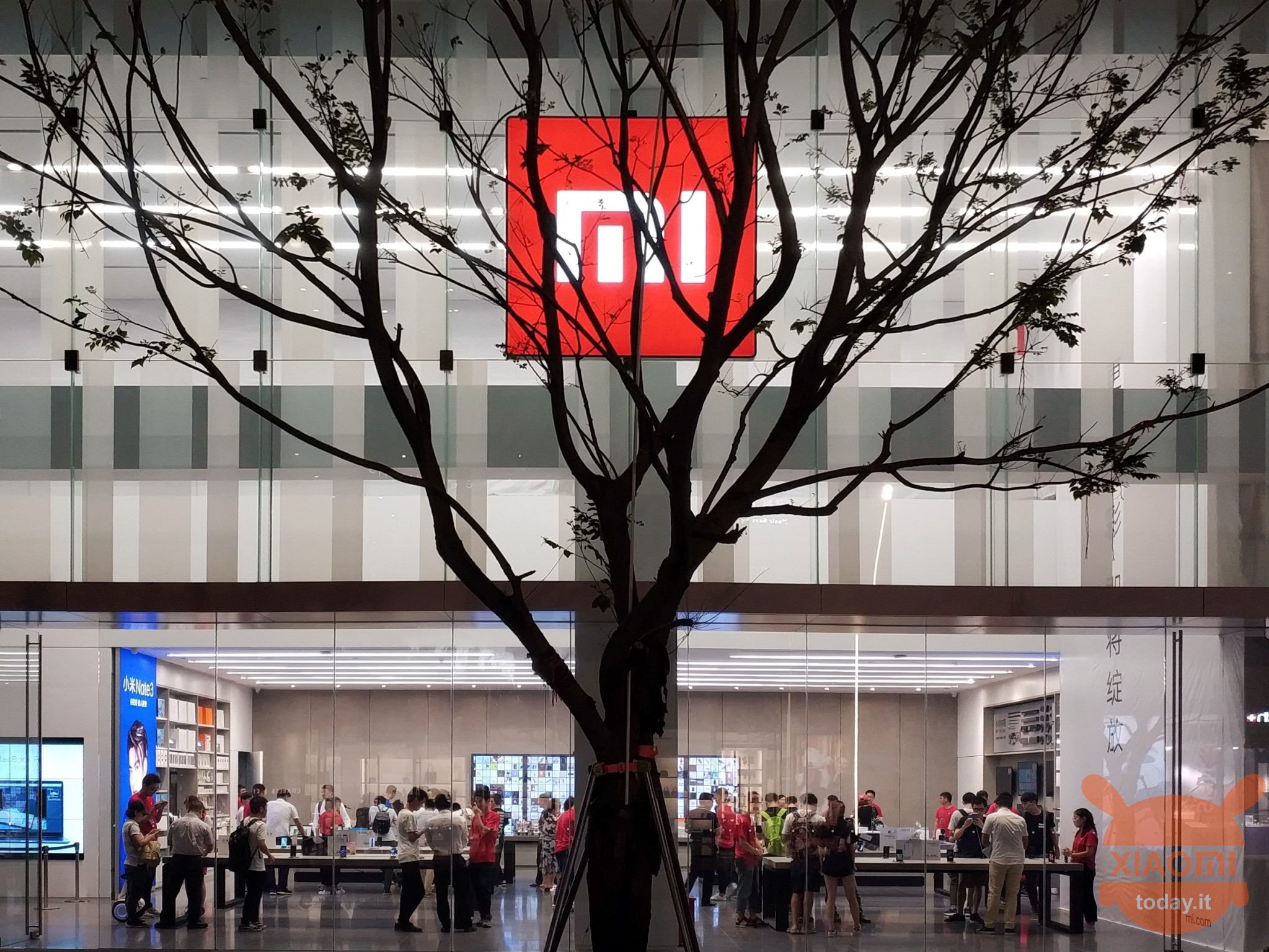 Xiaomi fearlessly continues its climb and after having an almost boundless online platform at its disposal, it still aims for open shops. A few years ago one would have said that the future of commerce is online. Amazon and all the e-commerce chains have in fact seen an increase in revenues. Yet Lei Jun's brand wants to continue to also focus on physical stores to the point of opening its 5000th store. But what is its strategy?
Several years ago, Xiaomi started building a network of retail stores around the world and today it reaches 5000
Undoubtedly a record for Xiaomi, but not only for the number of offline stores it has opened, but also for the money invested in an activity that currently risks not being profitable. It should be noted, however, that in China the black pandemic situation is now almost over and users are free to go around shopping centers and mega stores of all kinds. Anyhow Lu Weibing confirms that the next store (which will open tomorrow) will be the 5000 °

. This will open to Shenyang specifically, in the most populated city in northeastern China
We will all remember that Xiaomi literally came in last year end of the world to open a store: in fact one of the most beautiful and curious was inaugurated at Arctic Circle. Expansion not only in the West but also in the mother country. In the long term (but not too long) the goal is conquer China and then India. Last November, Lu Weibing set a target for Xiaomi and said: "Next year, there will be a store in every county. After the brand has covered a large part of China, it will "move" to India ". Recall that India is the second largest market for the company, even greater than Europe.
Buy on Amazon
299,00 €
329,90 €
available
3 new from 299,00 €
Last updated on April 18, 2021 11:55 ⓘ
Are you interested in OFFERS? Follow our TELEGRAM Channel! Many discount codes, offers, some exclusive of the group, on phones, tablet gadgets and technology.