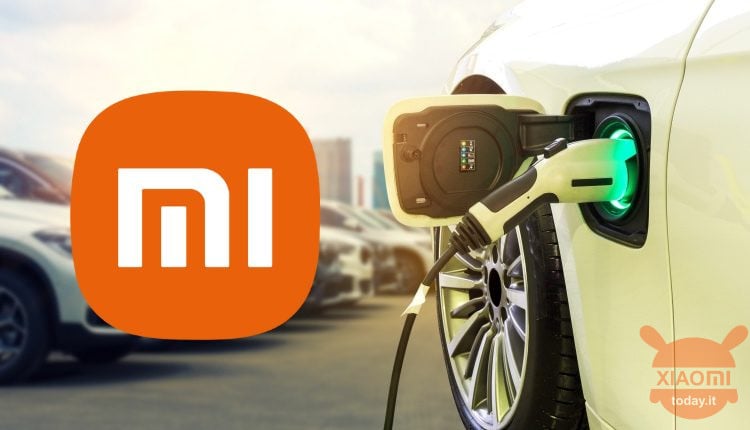 One of the main problems with electric cars (and I apologize if that is commonplace, but cause infrastructure it still is) is the lack of an adequate number of charging stations. Those who live in the provinces will know that it is almost impossible to have an electric vehicle if you do not have a column at home or in any case the possibility of charging it via a socket. Xiaomi Car wants to solve this problem via a "emergency" charging system vehicle-to-vehicle. A patent shows us how this is possible.
The Xiaomi Auto project expands with a new and unpublished patent. Charging can also take place between vehicle and vehicle. Here's how it will be
We've already talked about the Xiaomi Auto batteries. Specifically, we have seen that different models will be available on the market that will respond to different needs. Basically we will have two battery configurations. One model will use a 400 V while another model a battery from 800 V. For the sake of completeness, a common battery for electric cars is 400 V but more performing ones like the Porsche Taycan or l 'The Audi e-tron GT reach 800 V. That said, the patent we are talking about refers to a vehicle-to-vehicle charging method. Below is the extract of the document translated into Italian.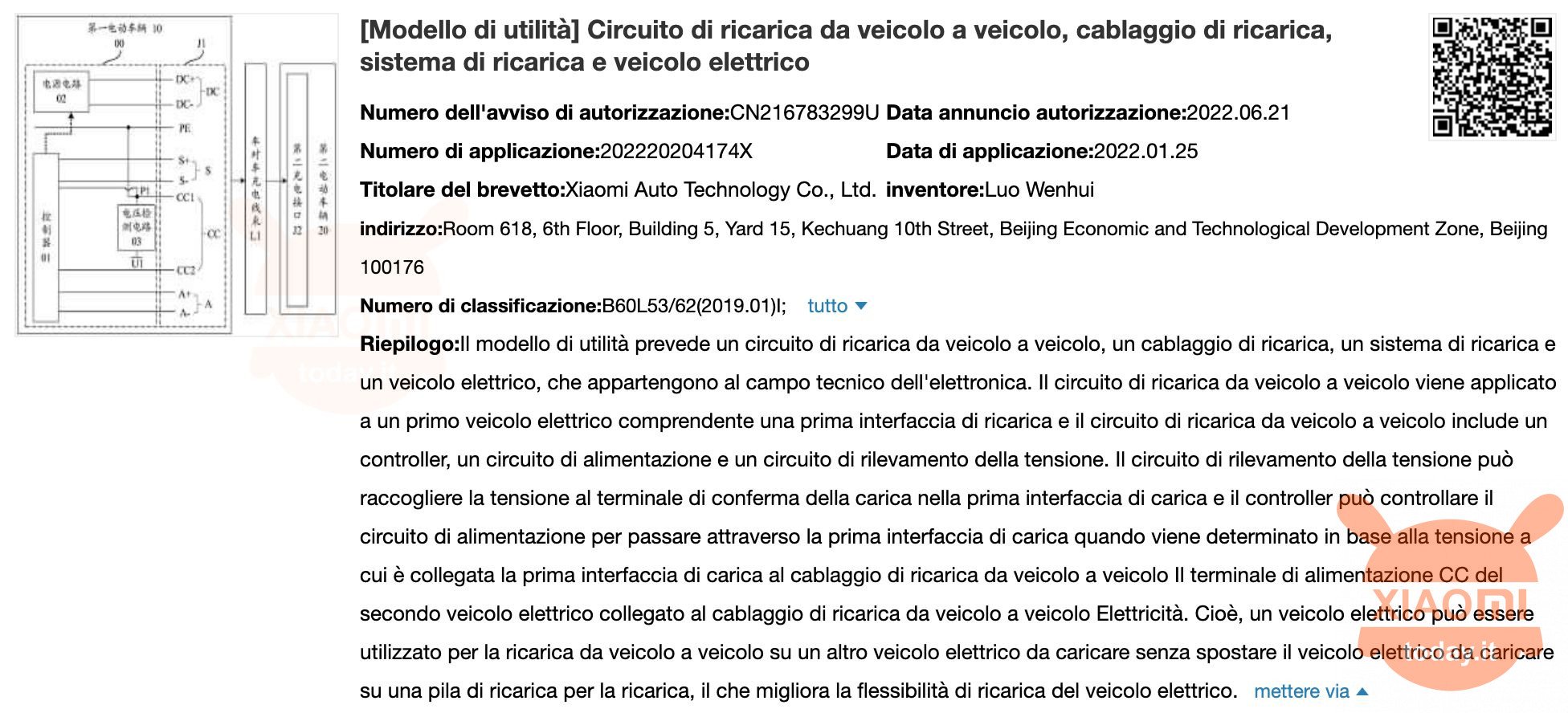 According to information released by the Chinese media, it appears that the company is in contact with two giants electric battery distributors: BYD and NIO. However, it appears that the Xiaomi Auto will use BYD batteries. Apparently these batteries will be equipped with a system that allows charging from another vehicle. specifically, the Xiaomi Auto to be recharged will equip a device that allows, at minimum power, to recharge thanks to a cable connected to another car. Basically how it works is similar to reverse charging of smartphones but with cable.
That said, being a patent it is possible that Xiaomi Auto will not arrive immediately with this technology or that it will not equip it at all.