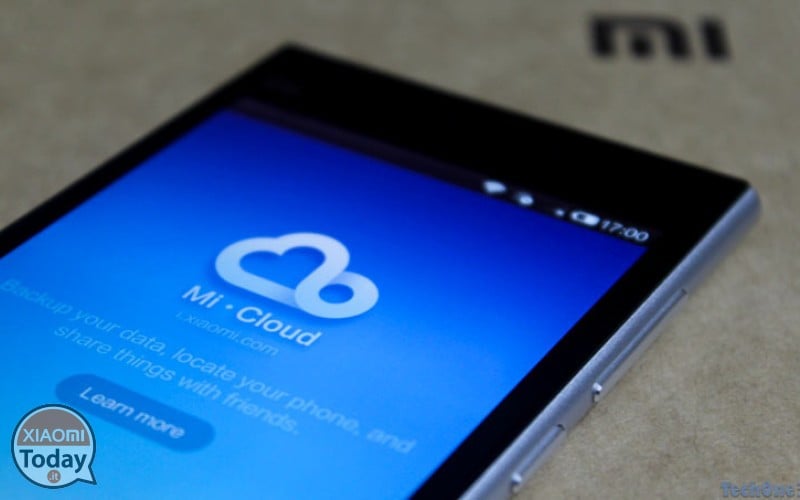 The beloved rom MIUI, present on smartphones and tablets Xiaomi, allows you to back up data on your servers. Performing this procedure in fact allows you to restore the device in your possession in case of need. If you buy a new one, you can transfer your "old" data, and settings (and even your favorite apps) on the new smartphone Android: without effort and with very few steps.
Now we're going to see how to backup the devices Xiaomi.
7 simple tricks to recharge your Xiaomi faster
Xiaomi Backup, transfer and restore data in just a few steps
We Cloud
We Cloud allows you to access photos, contacts, messages, call log and much more. With the storage mechanisms provided, all received data is encrypted and inserted into the Cloud storage. Furthermore, the authentication of your Xiaomi account to the Mi Cloud consists of two steps, in order to protect as much as possible the access to your information. The privacy and security of your content is really important for the leading Chinese company.
You can use your account We Cloud to transfer contacts, notes, settings, images, WiFi settings and other content from your previous Android devices to your new device.
Local backup
Another way to perform data backup is the local backup, an innate function in the MIUI.
Go in settings / additional settings / backup and once saved, copy the newly created folder containing all your data to the new phone. This folder can be found by following this path in the MIUI / Backup / Allbackup file explorer.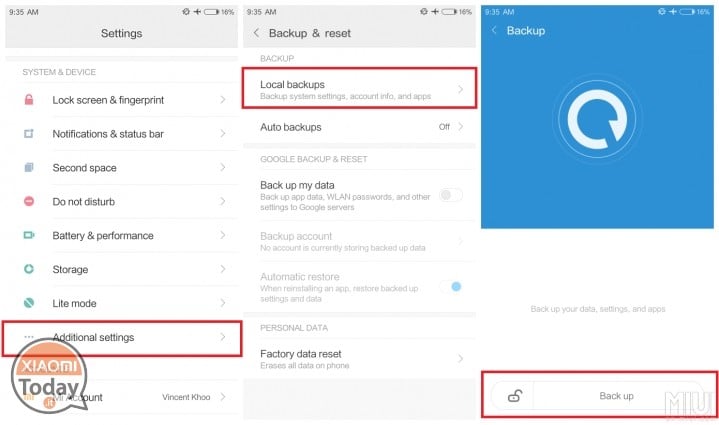 We Mover
La MIUI never ceases to amaze ... here We Mover, the app designed for all users who want to transfer backup between smartphones with simply 2 click.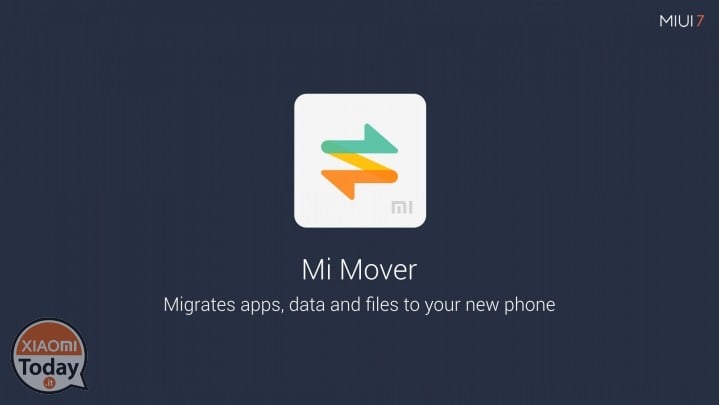 Here is a diagram that shows you how to perform the transfer:
[On device 'A', SENDER]
1. Launch the Mi Mover app. (Or go to Settings-> Additional Settings-> Mi Mover)
2. Click on "I am a Sender" and in response you will get a QR Code scanner.
[On device "B", RECEIVER]
1. Launch the Mi Mover app. (Or go to Settings-> Additional Settings-> Mi Mover)
2. In the other you find the item, 'I'm a Receipent', click on it. Then you will be generated a QR code to be scanned with device A.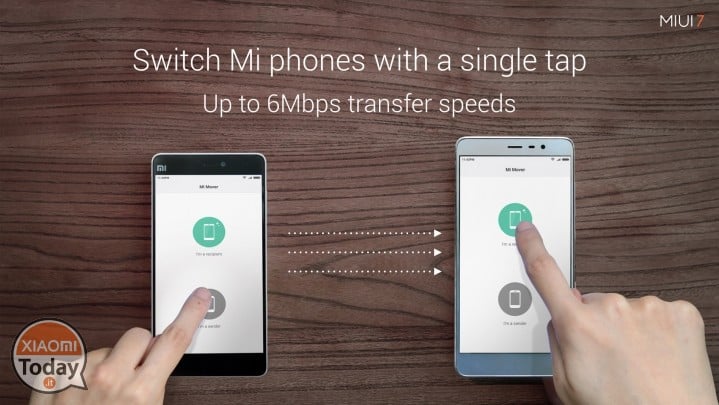 What can be transferred with this app?
Contact
Messages
Chat
Photos
Music
Video
E-MAIL
Notes
Settings
Third-party APP data
Layout of your home
It's all for today's dear MIUIers. Do not forget to share the guide with the keys located below, always if you liked it. Greetings from the staff of Xiaomitoday, see you soon!
[Source]
Are you interested in OFFERS? Follow our TELEGRAM Channel! Many discount codes, offers, some exclusive of the group, on phones, tablet gadgets and technology.