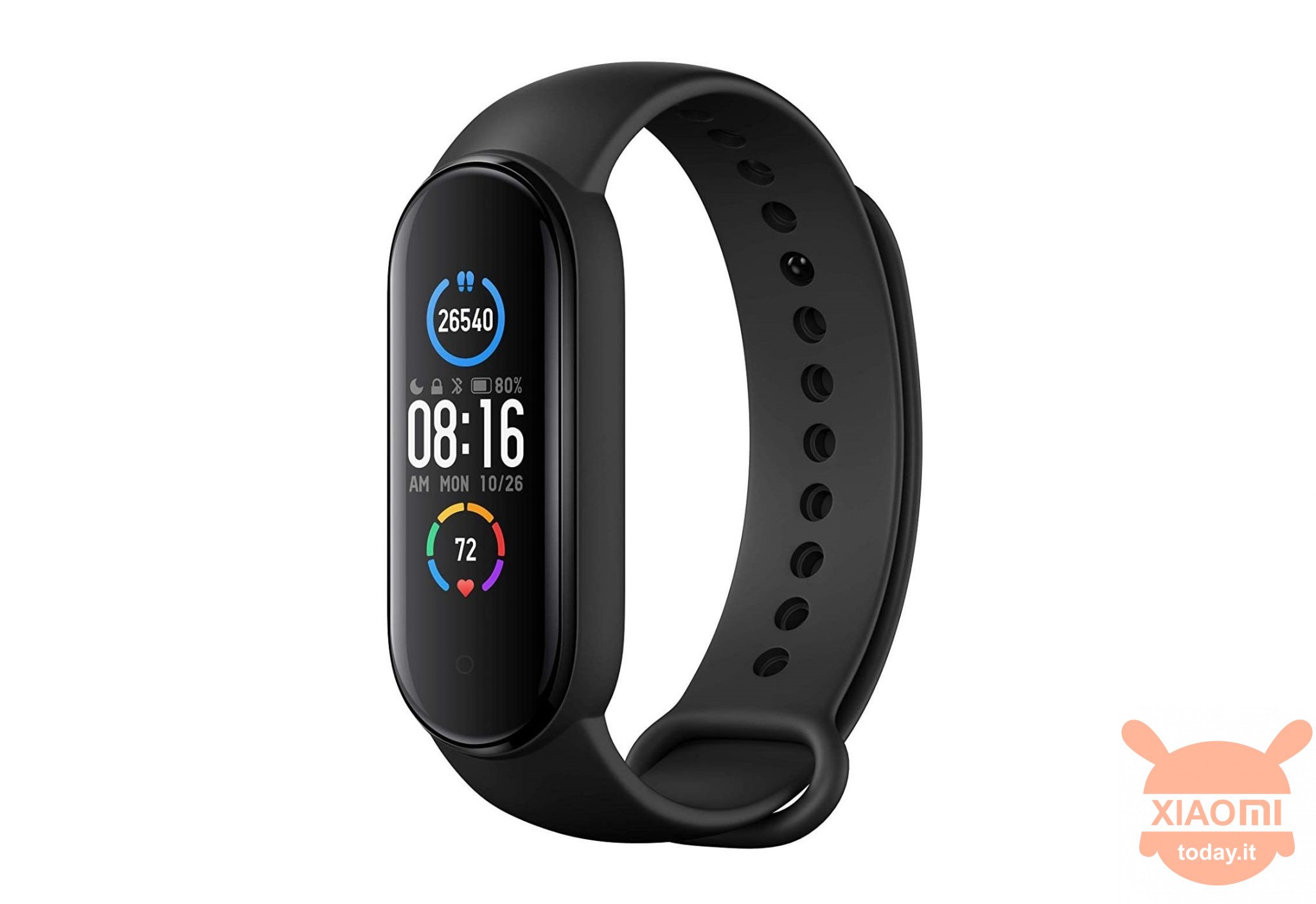 Are you a sports person or do you simply want to check your health in an easy and cheap way? Well then the Xiaomi Band 5 is one of the best options in this field thanks to its many features and affordable price. As you may have already guessed from the title, today the smart band is even cheaper than usual, you can in fact buy it on The Amazon with promotion Black Friday at the price of only €19,99. Click here to take advantage of the offer.
Xiaomi Band 5 at this price is the perfect gift to take on Amazon's Black Friday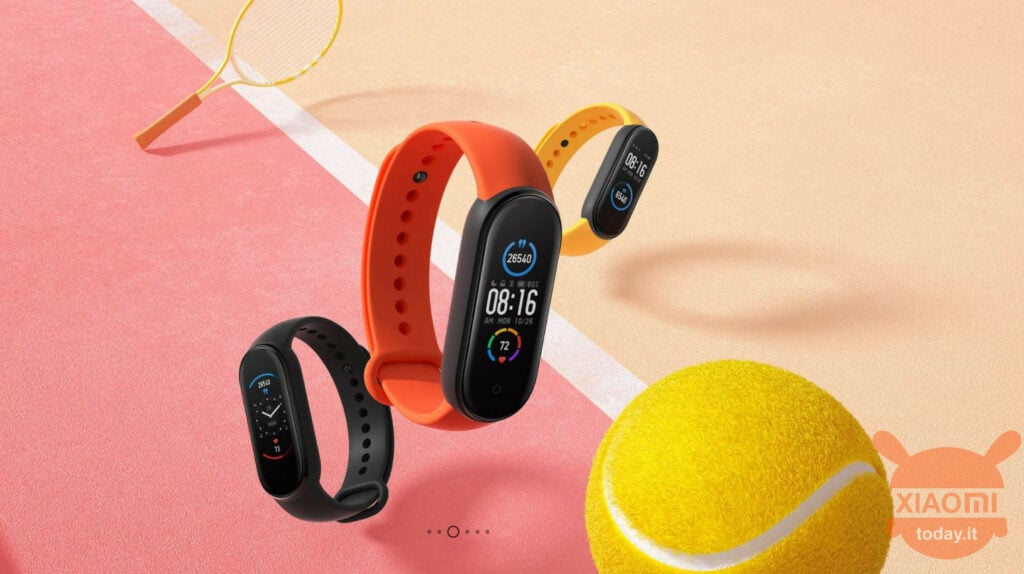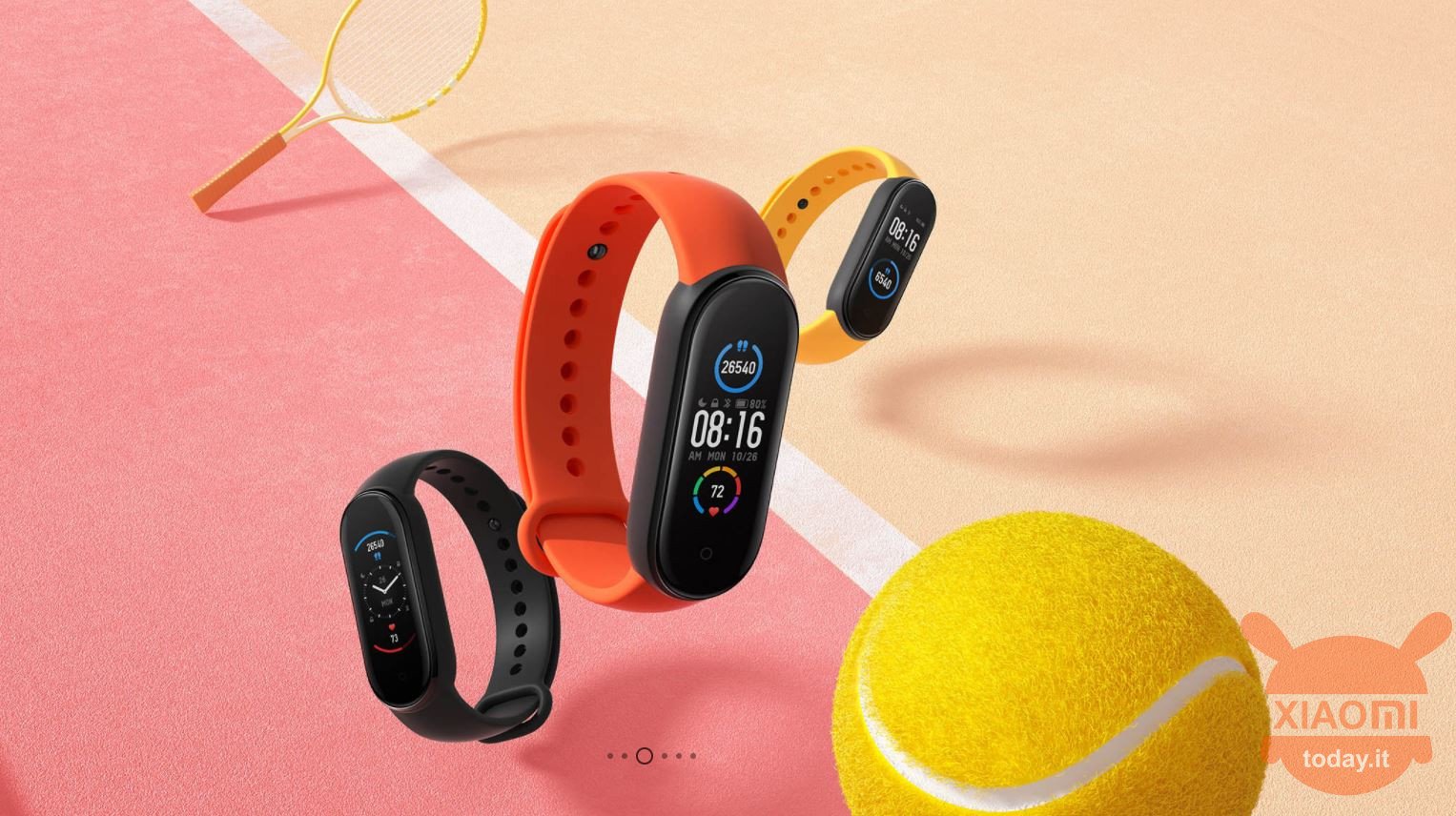 Let's quickly recall the specifications of the Xiaomi Mi Band 5 for those who missed the presentation. The smart band adopts a 1.1-inch diagonal display, AMOLED type and with a resolution of 126 x 294 pixels. The external measurements are instead of 47.2 x 18.5 x 12.4 and a weight of 12.1 g.
As for the features, we have the possibility to remotely control the camera app of our smartphone through the bluetooth 5.0 connectivity we have on board. We then find more than 100 static and animated themes with which to customize the display and PAI functionality.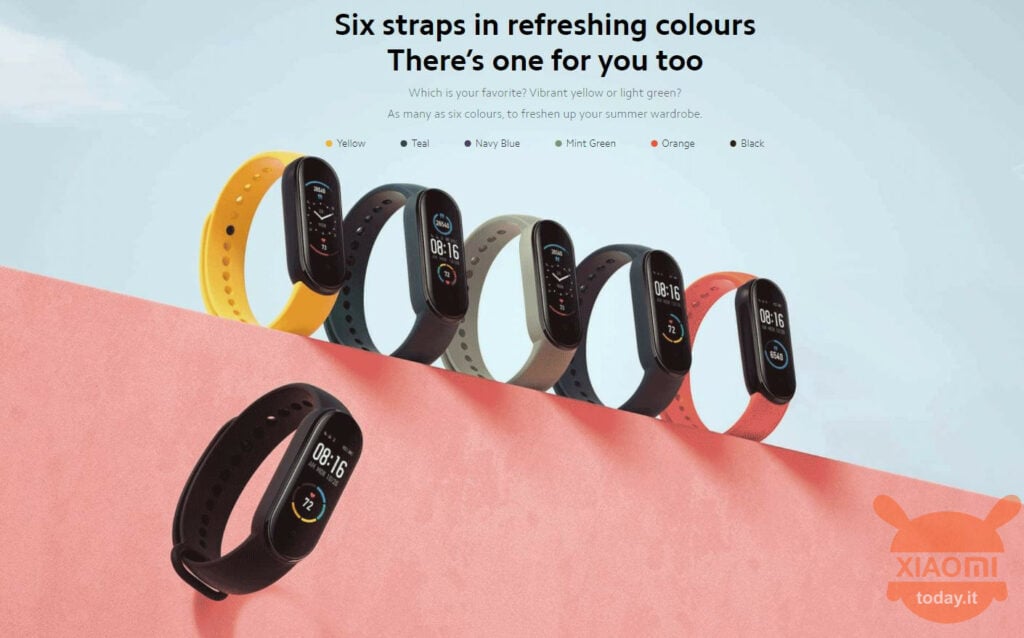 For sportsmen, Xiaomi has added 11 sports modes: treadmill, free exercise, outdoor running, cycling, walking, swimming, yoga, rowing machine, skipping rope, indoor cycling and elliptical; water resistance up to 5 ATM and IP68 certification. While on the health side, the Mi Band 5 incorporates blood pressure monitoring, breath monitoring h24, monitoring of the menstrual cycle and ovulation and a REM mode that allows you to monitor the movement of the eyes during the night and understand how many times you are. is wake up;
Finally, we find a battery with a capacity of 125 mAh for 14 days of autonomy and a magnetic port for charging.
We note that the latest Xiaomi Mi Band 6 NFC is also currently on offer on The Amazon for only € 42,99. Click here for more info.