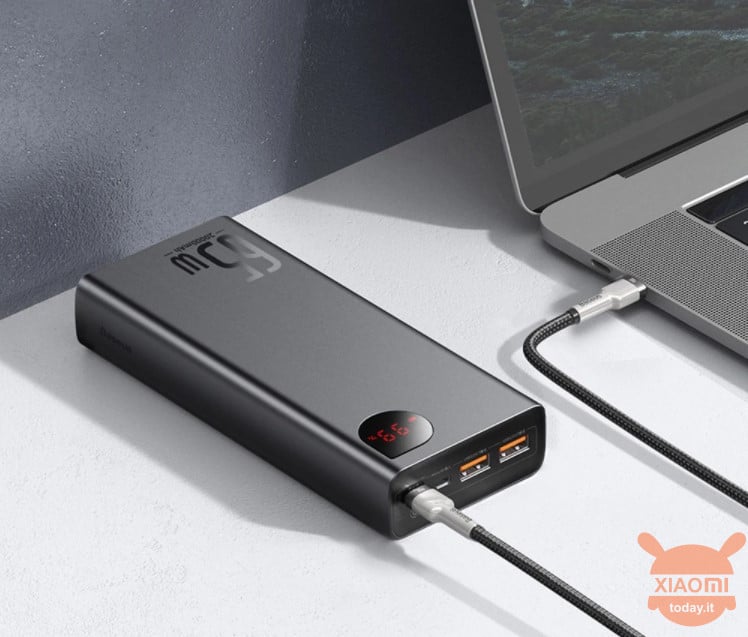 Although every year there are promises of better and better autonomy, then daily we collide with reality and often our smartphones are already dry at dinner time. So a Power Bank is always convenient both "indoor" and "outdoor". But at the time of purchase we find many models and the choice is never easy, especially for all those who get lost in the various acronyms and numbers whose meaning is often ignored. It is for this reason that today I will talk to you, and if you want, I will direct in the purchase, of the one that really convinced me, that is the Power Bank Xiaomi Baseus 65W (yes, the Baseus brand is also part of the Xiaomi ecosystem).
PACKAGING Xiaomi Baseus Power Bank
In the package you will find only the Power Bank and a USB - Type C cable but I was expecting a Type C - Type C cable especially because it is from the Type C output that we reach 65W. Poco badly, you can use that of your smartphone (if the latest generation) or buy one (https://amzn.to/3MTv2Xb)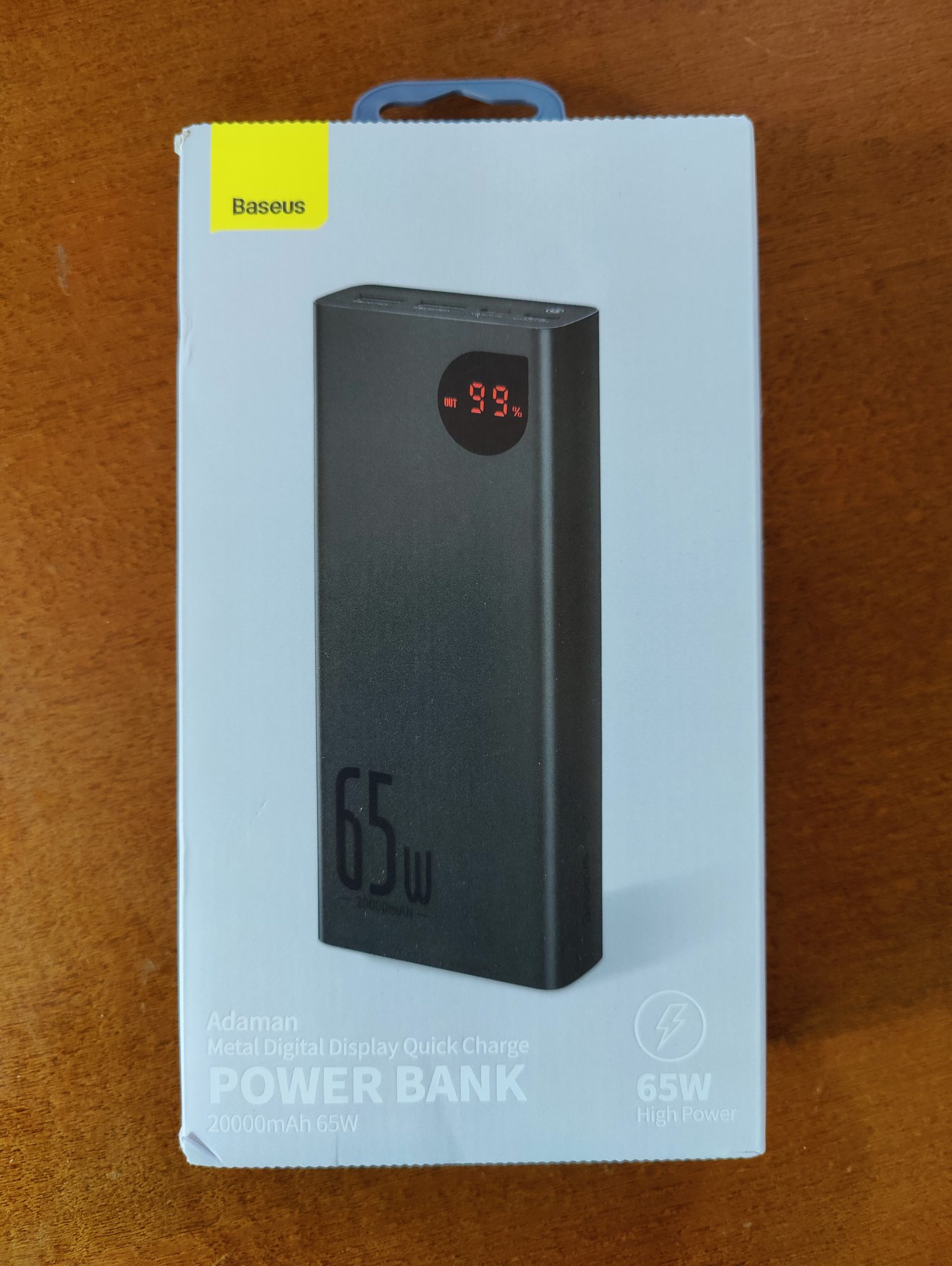 DESIGN and MATERIAL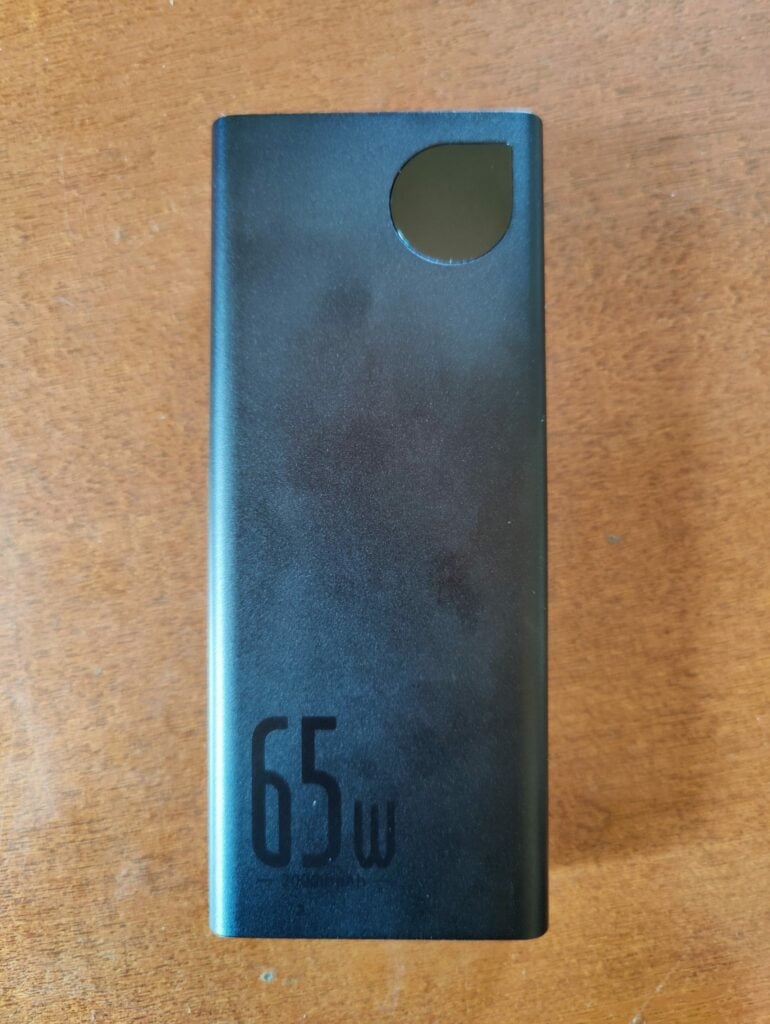 Beautiful and elegant, nothing else to add. Black color, aluminum body and a beautiful silkscreen print "65W -20000mAh" on the lower part and on the right side the writing "Baseus". In the upper part (right) we find a small red "drop" LED display that will give us the% of remaining charge. At the top left we find the power button that will serve, when disconnected, to turn it on and see the charge status. In the upper part we then find the connections sector, which we will talk about later
The dimensions are 15cm x 6.5cm x 2.5cm (length - width - thickness) for a weight of 450gr. So compact and not too heavy, so great to be carried around.
INPUTS and OUTPUTS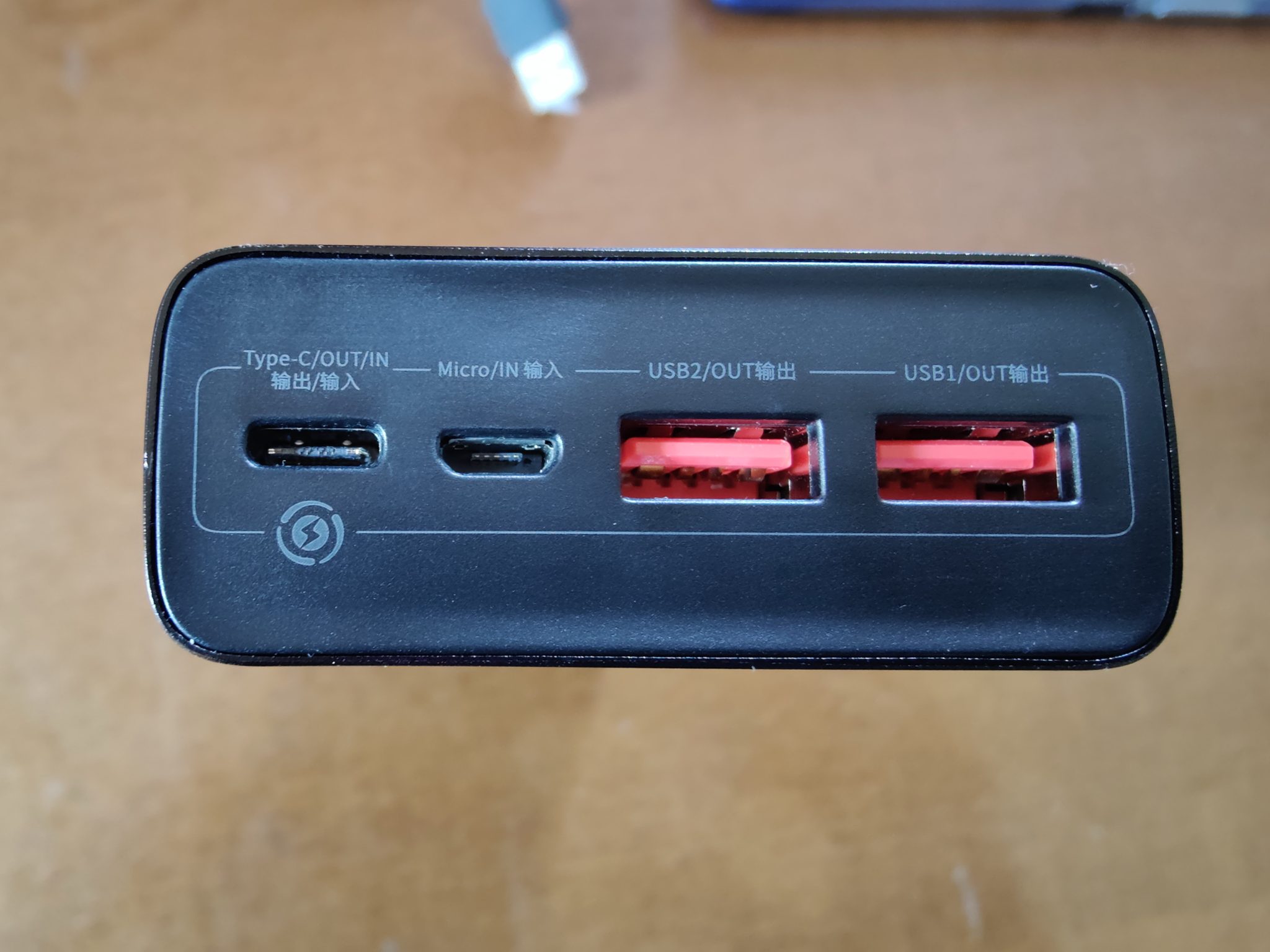 The cell connection ports of our Xiaomi Baseus Power Bank are 4:
Type C - In & Out: This port can be used both to charge the power bank and to connect the device to be charged
Micro USB - In: Can only be used to recharge the power bank
USB 2 - Out: Only output for device charging
USB 1 - Out: Only output for device charging
PERFORMANCE
The maximum capacity is 20.000mAh, for the less accustomed to numbers we are talking about 4 full recharges on large capacity phones (smartphones with 5.000mAh batteries). The key thing for a power bank is that this capacity is, or at least close to, the declared value. I have had bad experiences with products that boasted 30.000mAh and after 2 recharges of my smartphone, which has a 4.500mAh battery, they were practically "dry". Our Baseus i 20.000 really does. Of course, we cannot measure accurately but I assure you that we are there from the tests carried out. I tested it with 3 different phones and the total number of recharges tell me that the capacity is as stated.
Another fundamental thing is the charging speed and here we are really at very high levels, in fact we are talking about 65W! These 65W are of course total, so if you connect more devices the speed will be split. The technical characteristics are as follows:
- Power bank charging: via Type C 60w, via micro USB 18w
- Recharge external devices:
USB 1 = 30W
USB 2 = 30W
Type-C = 65W
USB 1 + USB 2 = 15W
USB 1 / USB 2 + Type C = 18W + 45W
USB 1 + USB 2 + Type C = 30W Max
As for the charging speed, although it is 65W, there is a clarification: the power bank is perfectly compatible with the AFC FCP SCP fast charging protocols, which are those of Samsung and Huawei. So if your phone supports one of these you will have the maximum charging speed. For other devices you have to try to understand how close it can be to the original power supply. I bring you my example, with OnePlus 9 pro that natively supports a very fast 65W it took about 70 minutes for a full charge (with its original power supply it takes about 35 minutes).
To recharge the power bank, a 60W charger is recommended, with which it will take you about 2 hours. Of course, this timing will gradually decrease based on the type of charger you will use. With one of only 10W you can take over 10 hours.
Official data tell us that the "full charge" timing and perfectly supported devices are:
Apple Book Pro 13 - 2 hours
AppleBook
Huawei MateBook
Honor MagicBook
Apple Ipads
Huawei matepad
Xiaomi Mi Pad
Huawei Mate / P40 / P30
Honor 30/20 / v30 / v20
Apple Iphone (all series)
Xiaomi 10/9/8 / Redmi /Poco
Samsung S20 / S10 / S8 / etc
DISPLAY
The Display will allow us to view the following information: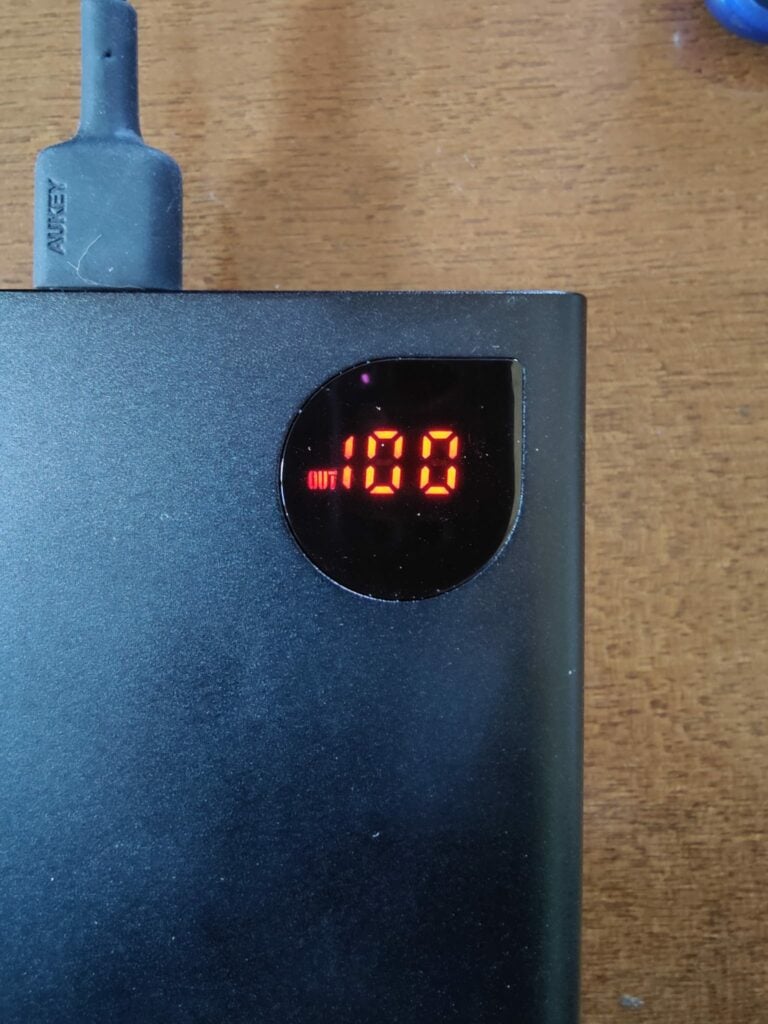 Remaining charge percentage: it will be activated automatically both in the case of external device charging and its own recharge. If disconnected, just press the power button to turn on the display and get this info
In & Out: whether the power bank is charging or charging
Charging (or recharging) voltage: by pressing once on the power button, with the display on, the charge percentage will switch to the charging (or recharging) voltage
Charging (or charging) amperage: pressing a second time will display the charging (or charging) amperage
I must say that this possibility of viewing these data is really very interesting as in real time we will have the possibility to check at what real speed we are charging our phone or recharging the power bank (you just need to multiply the 2 values ​​of voltage and amperage.
FINAL CONSIDERATIONS Xiaomi Baseus Power Bank
The question arises, should you buy this Xiaomi Baseus 65W Power Bank? There is a lot of competition, you can find many alternatives and even less expensive. My advice, however, is to evaluate as a whole what this product can give you compared to something cheaper. Here you will have the security of a capacity corresponding to that declared, a very comfortable display that will show you EXACTLY at what speed you are recharging and a really important speed. On this last point there is always the unknown of support for fast charging of your device, but this unknown will also exist with the other power banks, but with the Baseus you will be sure that the output power is really 65W.
If we add to this the discount you will get thanks to our coupon, shipping is included and fast from a European warehouse in GOOD BANG (which we thank for sending the sample) then the choice becomes obligatory. At this point I just have to wish you good purchases!
Today also on offer on Amazon Prime!
The best Power Bank I've ever tried
As the title suggests, definitely the product to buy if you are looking for the top.
PROS
Aesthetics
Multifunction display
Portability
Real reload speed
Real capacity
CONS
Absence of a Type C - Type C cable in the package
Add your review
|
Read Reviews and Comments