There are many features that we see introduced daily on the MIUI 12, or rather 12.5. For the most part, however, we are dealing with features dedicated to the aesthetics of our smartphone Xiaomi. Specifically we refer to that plethora of new Super Wallpaper like Weather me o Geometry and Snow Mountain. However, MIUI is not only beauty but also functionality and for this reason it is fair to also see those features that provide the improvement of the user experience. Today we see a novelty that has been introduced in thelatest beta and precisely in the Chinese version 21.1.25.
Just like Apple does on iPhones, Xiaomi will also tell us precisely what the battery status of our smartphone is with temperature and charges made
In the latest version of the Chinese beta of MIUI 12.5 Evidence was found about a highly requested feature. With one of the most recent versions of iOS you can see the battery health of your iPhone, thanks to a dedicated indicator. This indicator tells us not only the usage statistics, but even if the life of the charging cell has come to a certain end or not. The team of Xiaomiui shared on their group a screenshot showing like this indicator
will be presented on Xiaomi devices.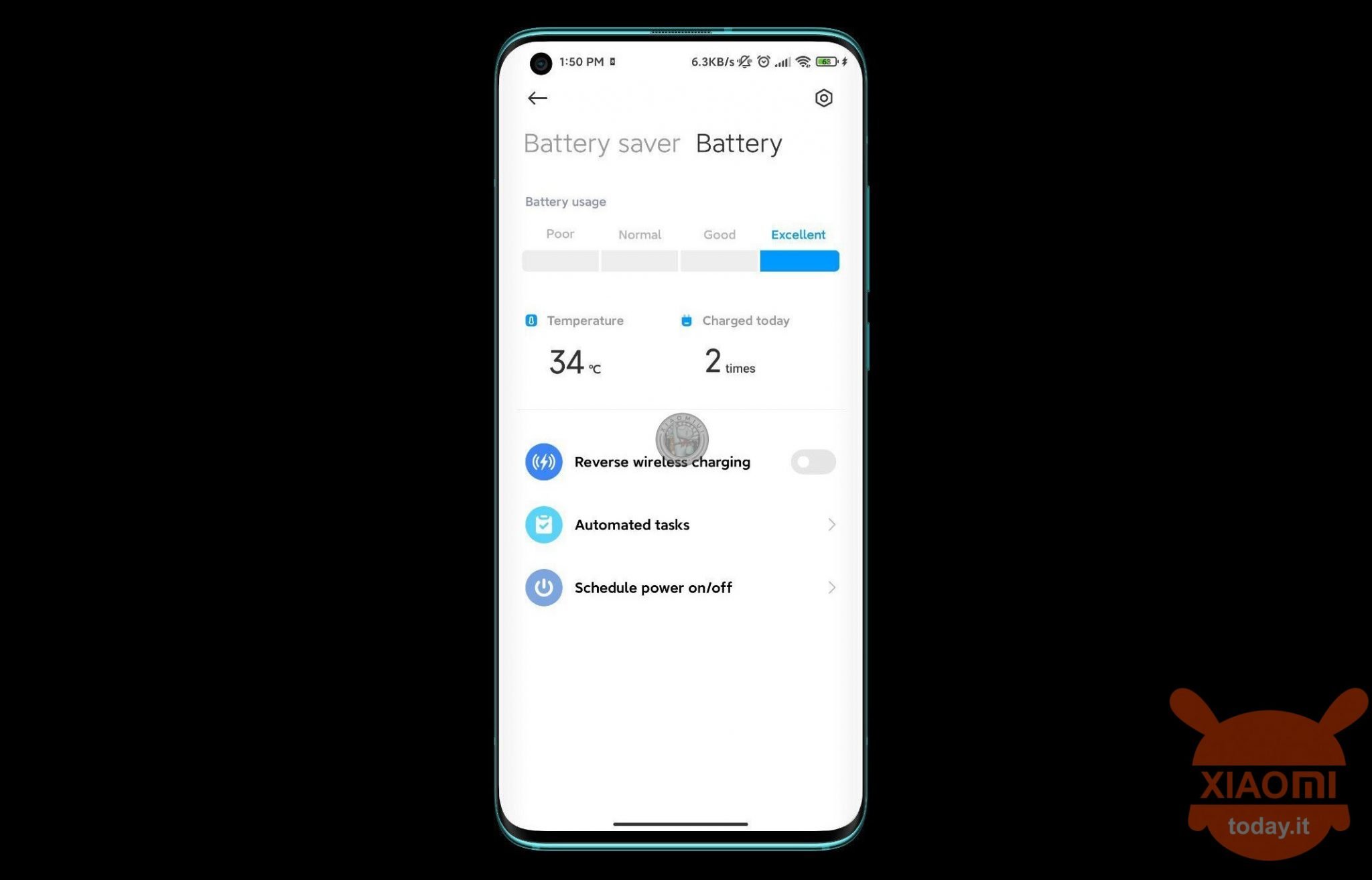 As we can see, we have one health bar that tells us the various levels of status: poor health, normal, good and excellent. Based on how we treat our device, the box corresponding to the level will be illuminated in blue. But not only these are the news. In fact, the feature will also let us know the battery temperature and charges made during the day. These data are currently visible only by dialing on the numeric keypad * # * # * # * # 6485.
Ultimately Xiaomi has decided to make this operation less cumbersome and more intuitive, inserting it in the menu dedicated to the battery. As mentioned, the feature is currently available in the last one Chinese beta with version 21.1.25. Being a somewhat trivial feature, it is easy to think that it will soon be introduced on MIUI 12.5 which soon we will also receive us. If we do not want to wait, however, we advise you to install the Xiaomi.eu.
Buy on Amazon
29,99€
available
3 new from 23,93 €
Last update 14 June 2021 19: 12 ⓘ
Are you interested in OFFERS? Follow our TELEGRAM Channel! Many discount codes, offers, some exclusive of the group, on phones, tablet gadgets and technology.