The gaming phone par excellence was announced a couple of days ago in China, we are clearly talking about the Xiaomi Black Shark 2. As expected, the smartphone equips the best processor on the market, namely the Qualcomm Snapdragon 855 supported by up to 12GB of RAM and a maximum of 512GB of internal memory.
With all this good things in mind, the conditions are created for record-breaking performances and so it is, at least after the last update that seems to have given the black shark a further boost.
Xiaomi Black Shark 2 from record on AnTuTu, over 410000 points!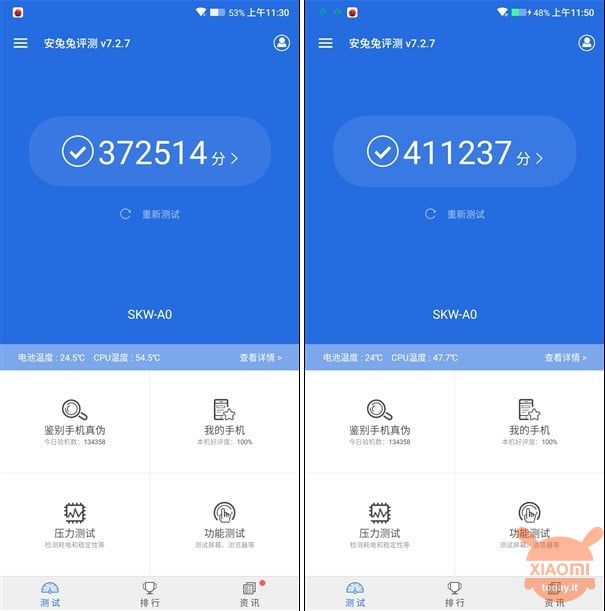 As you can see in the image above in fact, the Xiaomi Black Shark 2 managed to get the incredible score of over 410000 on the famous AnTuTu benchmark app. In comparison, before the update and the special Game Turbo mode, the device was around 370000.
In addition to the 40000 extra points, these numbers translate into higher FPS (frame per second) in play, so we will also have the heaviest games that will run smoothly.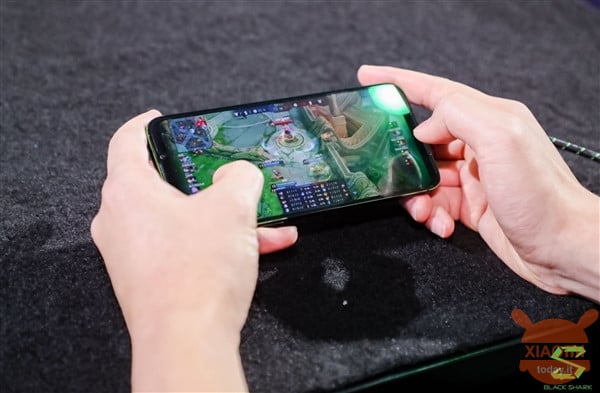 Obviously, however, as Chinese sources also say, this mode has its downsides. The main problem is in fact the overheating of the device that after a long session of game becomes difficult to hold in hand, the solution could however be a simple fan to cool both the smartphone and your fingers.
So yes, it is possible to get absurd results thanks to the Snapdragon 855 and the liquid cooling on board (3.0 liquid cooling) but it is however advised not to run the Black Shark 2 at maximum power for too long. In addition to heat, in fact, even the battery life would be reduced, so although there is a large 4000mAh battery, perhaps it would be better to avoid.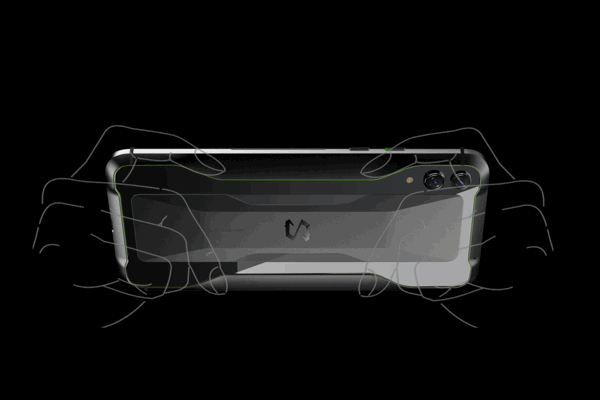 What do you think of this score? Did it surprise you how it surprised us? And would you use it in Turbo mode? Let us know in the comments section below!
Are you interested in OFFERS? Follow our TELEGRAM Channel! Many discount codes, offers, some exclusive of the group, on phones, tablet gadgets and technology.