 While the world is waiting for the next flagships of the Chinese brand, we refer to the Xiaomi Mi 10 series, one of the many sub-brands of Xiaomi, Black Shark, seems instead to be working to release the next Black Shark 3. In fact, two arrive from China somewhat interesting speculations. The first concerns the amount of RAM, while the second has to do with the type of display used by the smartphone; let's find out more!
Leak: Black Shark 3 will have 16GB of RAM and a 2K screen at 120Hz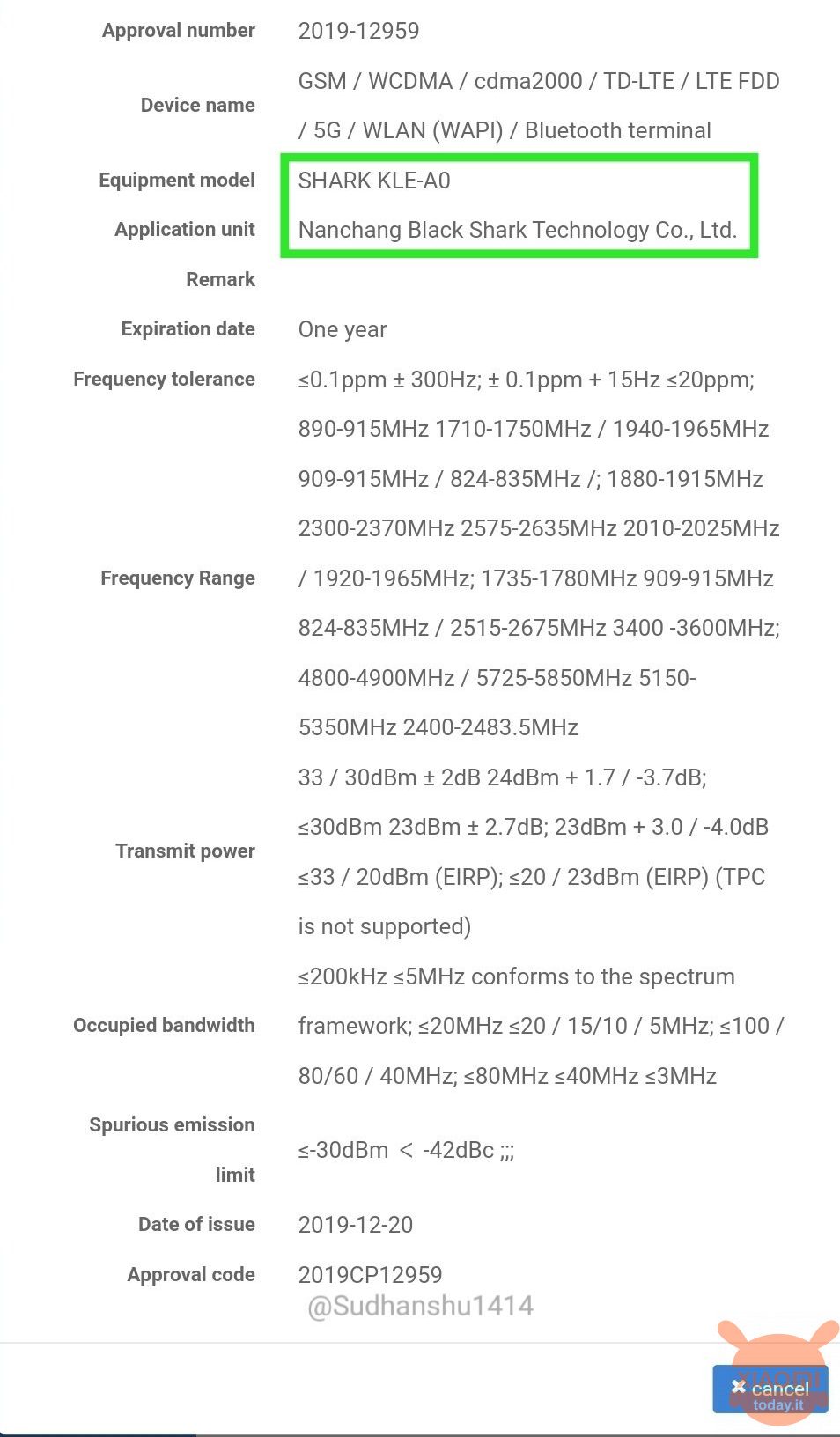 Let's start with the discovery of an Indian leaker who suggests that the next gaming phone could arrive with 16GB of RAM. A smartphone with code name "SHARK KLE-A0" would have just been certified in China and according to the source this device would equip 16GB of RAM. In addition, from the certificate we can see that the smartphone will have support for the next generation 5G network.
So the Black Shark 3 could really change the cards on the table in the mobile gaming field, adopting an incredible amount of RAM and the fastest connection standard. In any case, considering the fact that the Black Shark 2 Pro was already available in a 12GB RAM version, it is difficult to say what real differences will be noticed in practice. What is certain is that being the first smartphone with 16GB of RAM in the world is still a good record to have.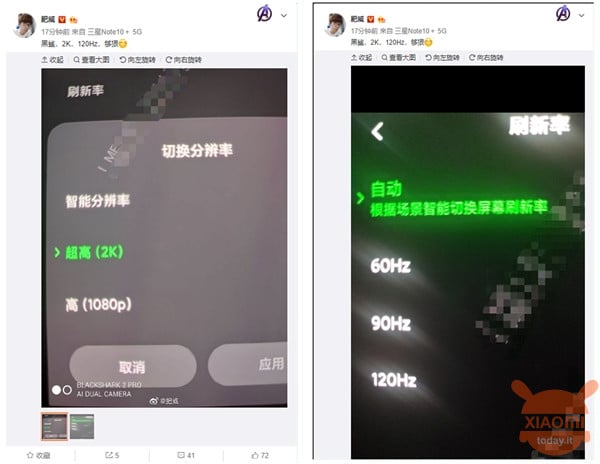 Going instead to the second speculation, a Chinese leaker seems instead to have found a screen image of the Black Shark 3. In the photo we can see that the smartphone supports a maximum resolution of 2K, while the refresh rate can be set between automatic, 60Hz, 90Hz and 120Hz. So even from the point of view of the fluidity at stake, the gaming phone of the Xiaomi sub-brand will be able to assert itself in what increasingly becomes a market full of competitors.
Finally, it is quite easy to speculate that everything will be powered by the new Qualcomm Snapdragon 865 for unmatched performance.
Are you interested in OFFERS? Follow our TELEGRAM Channel! Many discount codes, offers, some exclusive of the group, on phones, tablet gadgets and technology.