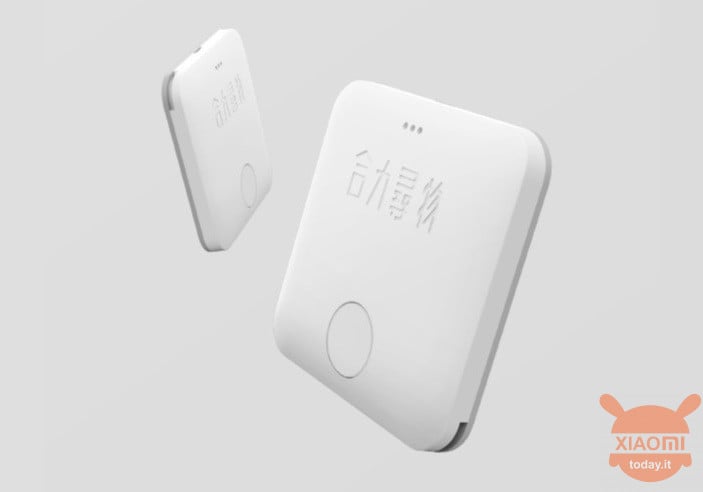 If you have a busy and busy life, it can often happen to forget where you left your house or car keys, but also wallets, bags and more. However, to our aid there are devices, i Bluetooth tracker, available for years on the market even at very cheap prices.
Obviously, even our favorite Chinese brand, Xiaomi, already has products in this category that is always growing fast, but today it adds a new one: the Xiaomi Bluetooth Tracker. Let's find out together!
Xiaomi Bluetooth Tracker presented, never again lost items The Xiaomi Bluetooth Tracker is a device that allows us to keep track of the position of our most important objects, this happens thanks to Bluetooth technology. In particular, on the Xiaomi gadget we find algorithms developed and patented by Heli Search Object Finder that will allow us to trace the tracker in a more precise way than the cheapest alternatives on the market.
Also inside the device we find a high-powered speaker to be able to listen to the audio signal even from a distance and a button to track down the smartphone or tablet to which we previously paired it. The Xiaomi Bluetooth Tracker can in fact be used in two ways to be found or find the device connected via the Bluetooth connection. We can therefore, for example, attach the tracker to a bunch of keys and, if we can't find them, go to the dedicated application to make the tracker ring. On the other hand, if we can't find the smartphone, simply press the button on the tracker to make the phone ring. The application also allows the smartphone to ring even when in silent mode, thus avoiding to neutralize its usefulness.
Another interesting function is the one that makes both the smartphone and the tracker ring if you move too far away from the object. So for example if we forget a backpack with the tracker on the bar above, the phone will signal us the disconnection of Bluetooth making us understand that we have forgotten something.
Finally, we will be able to view the last known tracker position on a map, but not having an internal GPS module, this functionality will never be very accurate. The Xiaomi tracker is now in the crowdfunding campaign on the official Xiaomi Youpin website at 99 Yuan (around 13 €) for a pack of three. We remember as always that these are prices dedicated to the Chinese market that will see price increases once they are sold by third-party stores.
Are you interested in OFFERS? Follow our TELEGRAM Channel! Many discount codes, offers, some exclusive of the group, on phones, tablet gadgets and technology.