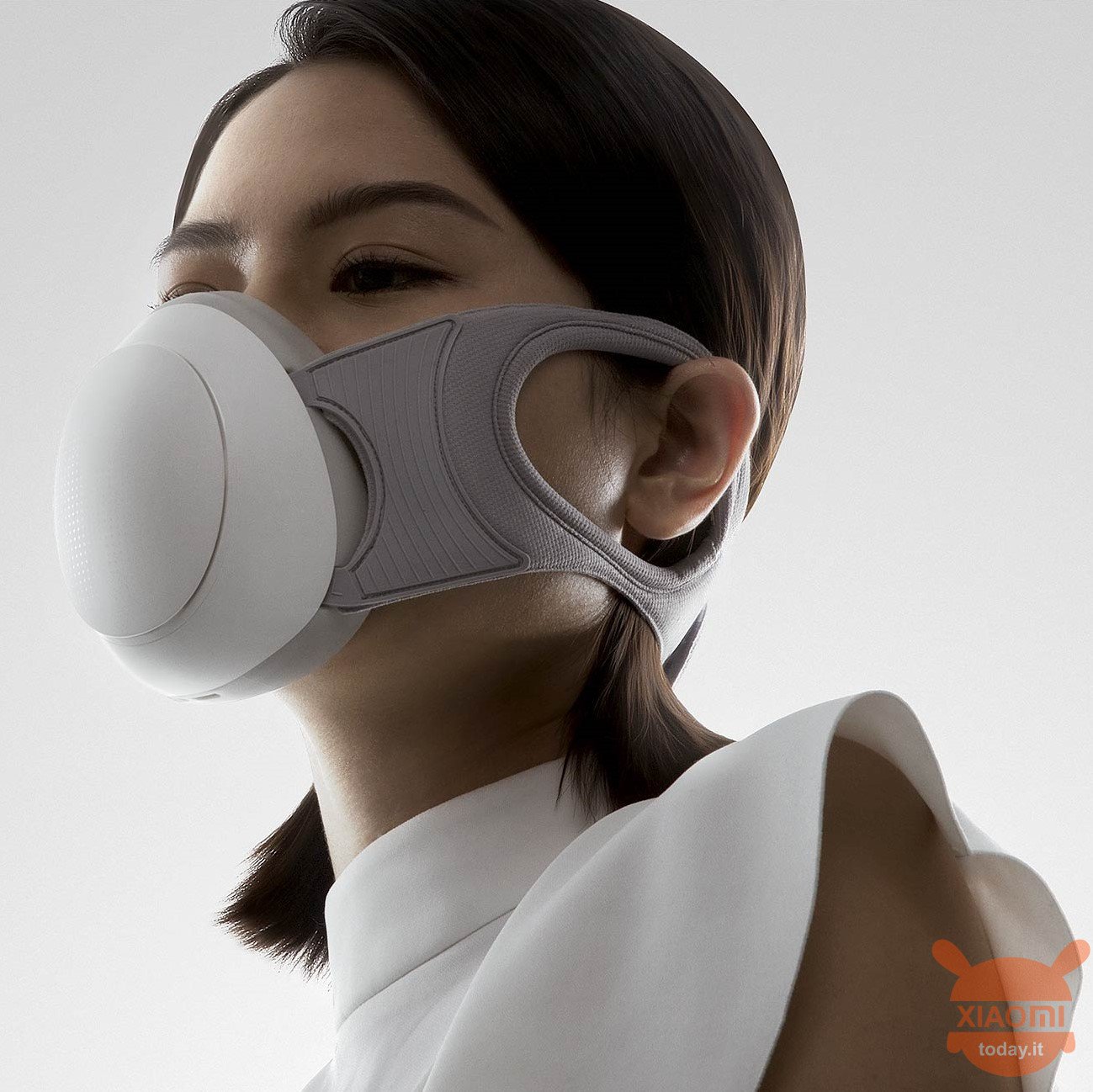 In a very delicate period like this one needs support not only from the population who must stay at home, but also by large companies that can do more than the individual has the power to do. We have seen many times how brands such Xiaomi, Oppo, Huawei and whoever has more put it, have helped in contrasting COVID-19, otherwise called coronavirus. A very interesting news arrives directly from China: our loyal brand would (for some time) have asked for a patent for a smart antivirus mask with the ability to monitor the quality of breathing who wears it. Let's see the details.
Xiaomi would have thought, well in advance of the coronavirus, a mask that can monitor the data of our breath
According to what reported by the sources (link at the end of the article) the brand would have asked already in May 2019 the authorization, and therefore the patent, for a special one smart mask. This, according to what is reported, would have integrated a whole series of sensors that allow to analyze data. The data referred to are those relating to quality of the breathed air and the quality of breathing itself.
The ones you see in black are the sensors mentioned above. In addition to these, there would also be other chips such as un memory module to store the calculated data, a battery to power all the sensors and a connector to recharge the "beak" protruding damma antivirus mask. The smart side of this mask is that it manages to store all data relating to its use. All this information will be "collectable" in the integrated memory and shared with a device such as a smartphone; after the bezel processor has sent i data on the level of pollution and harmful agents in the air, these will be compared with the minimum levels reported by the authorities.
In addition, this smart mask will also include sensors such as accelerometer e gyroscope that will serve to determine if luser is on the move while wearing it. These conditions can affect the user's breathing rate and the data the product stores.

Unfortunately, the device only received the ok a week ago and we don't know how long it will take Xiaomi to put it into production. Being a patent there is the possibility (albeit remote given the current situation) that the product is not made at all. At the design level, the mask is reportedly presented with a plastic structure highly adaptable to the physiognomy of the face: at the pressure of the fingers on the recesses of the face, this would immediately take the shape adapting itself hermetically.
-40%
Sale
Posta FREE Registered Air Mail Service
Are you interested in OFFERS? Follow our TELEGRAM Channel! Many discount codes, offers, some exclusive of the group, on phones, tablet gadgets and technology.