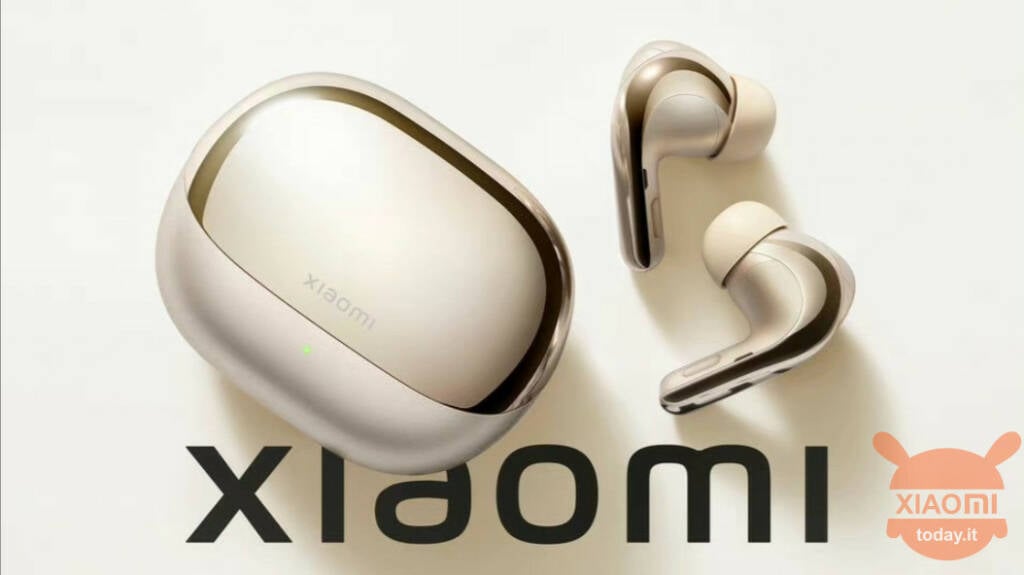 Xiaomi has just officially announced that it will launch the new Xiaomi true wireless noise canceling headphones, the Xiaomi Buds 4 Pro, at 19:00 (Chinese time) on August 11. The new product is already bookable in China on the official website, although the price has not yet been revealed.
Xiaomi Buds 4 Pro coming with a new more elegant and fashionable design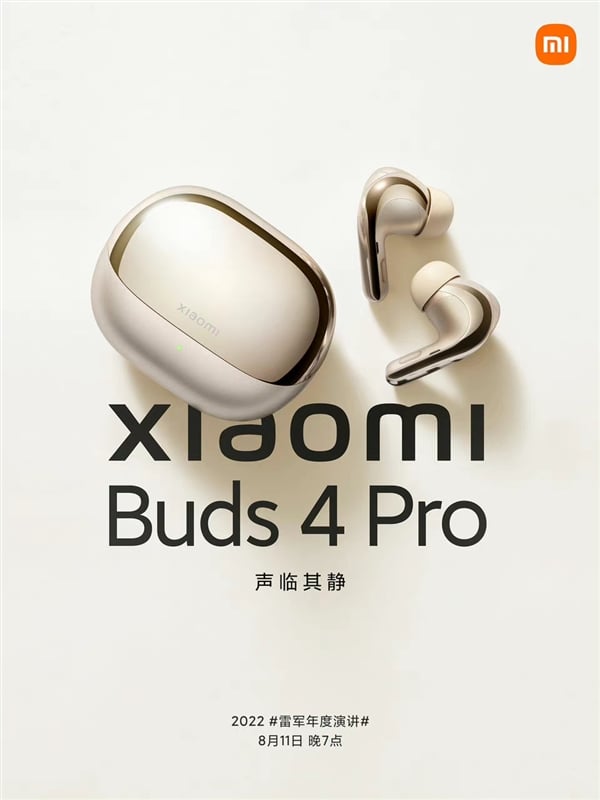 In any case, the official poster shows that the new headphones adopt a new design, more rounded than the previous generation. The outside of the TWS has been treated with a shiny surface and the color match is now in bright gold, thus giving a sense of noble elegance.
In addition, the top cover of the headphone compartment also adopts a bright gold color, which matches the overall style of the headphones. Chinese users have already praised the beautiful design of the new earbuds and most said they would book them as soon as possible.
It is worth noting that the earbuds support 48dB Intelligent Dynamic Noise Reduction, which should currently be the highest level of noise reduction seen in this type of headphones. The brand claims that with improved noise reduction, users can enjoy a clearer listening and calling experience.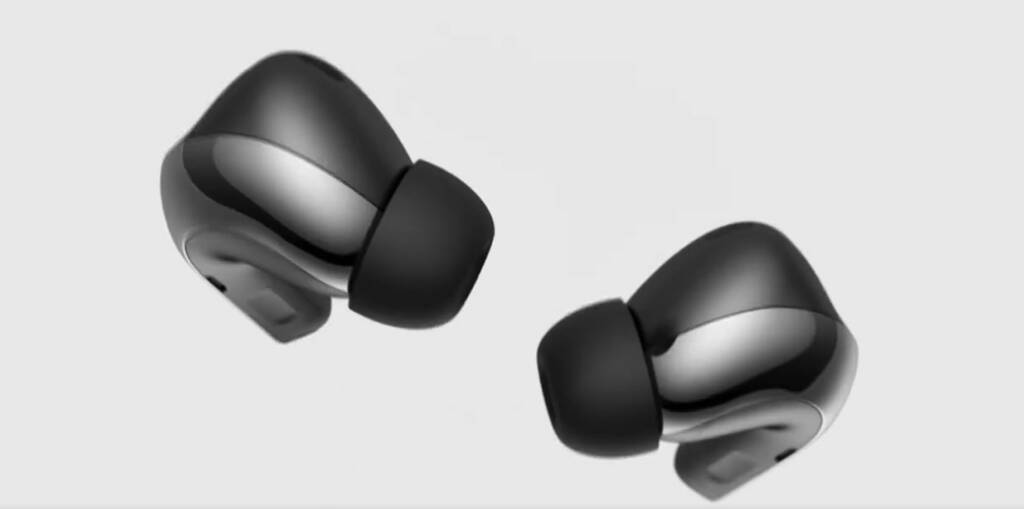 In addition, the Xiaomi Buds 4 Pro will also support the spatial audio function, so there will be the support of a 360-degree spatial audio sound field, bringing users the feeling of being inside the music, for a better immersive experience. .
In other respects, the earphones will be available in starry gold and moon shadow black. The TWS earbuds will also support IP5X dust and water resistance.
More details on the Xiaomi Buds 4 Pro will be revealed at the presentation of 11 August, in which we will also see the new one Watch S1 Pro and many other devices.
Xiaomi Redmi Buds 3 Lite
1 used by 23,79 €
30 November 2022 6: 56

Amazon.it
Price updated on: 30 November 2022 6:56