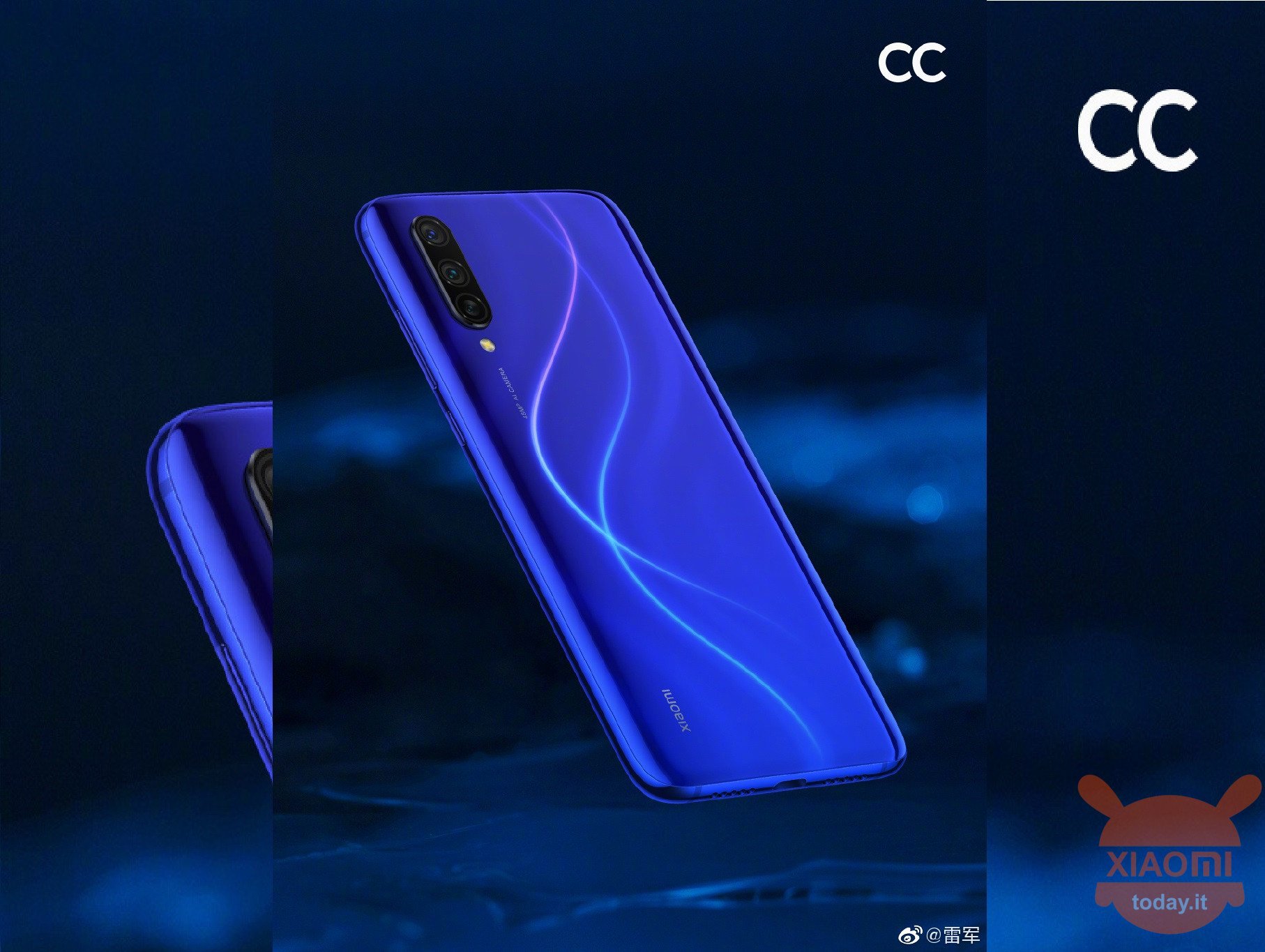 We continue our approach to the presentation of the new Xiaomi CC series already scheduled for Tuesday 2 July with a new image of the flagship device of this line, namely the Xiaomi CC9.
As is happening almost daily, the founder and CEO of Xiaomi Group, Lei Jun, on the famous Chinese social network Weibo shares the image. Let's go then to discover the CC9 in this new color!
Xiaomi CC9: It will also come in "Dark Blue Planet" color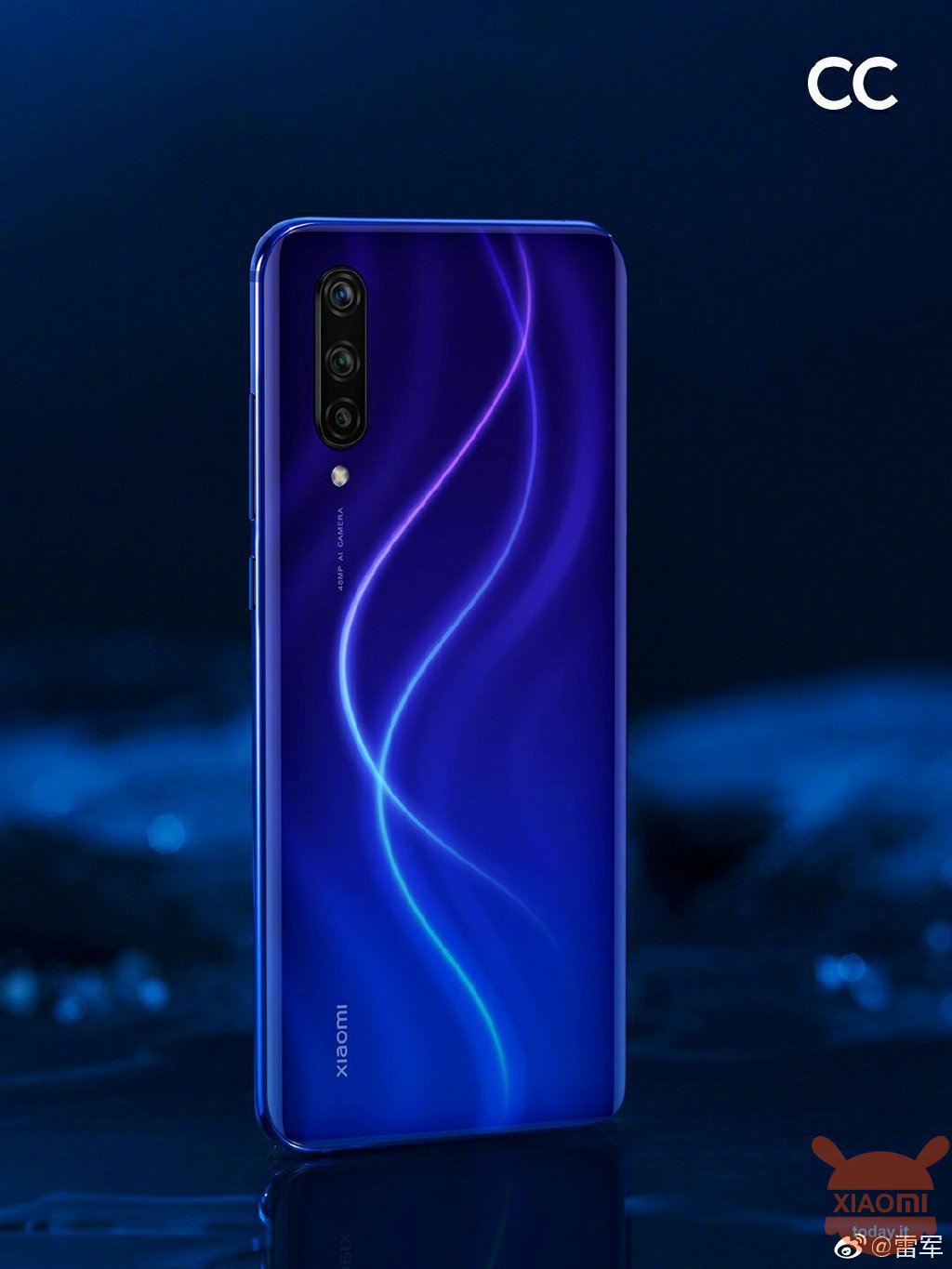 The coloring adopted by the Xiaomi CC9 is called Dark Blue Planet. Lei Jun says that to create this shade of blue and the various lighting effects, the CC team inside Xiaomi had to work harder than the one that at the beginning of the year created the blue version of the Mi 9 flagship. So, at least on paper, we can expect even more appealing colors and reflections.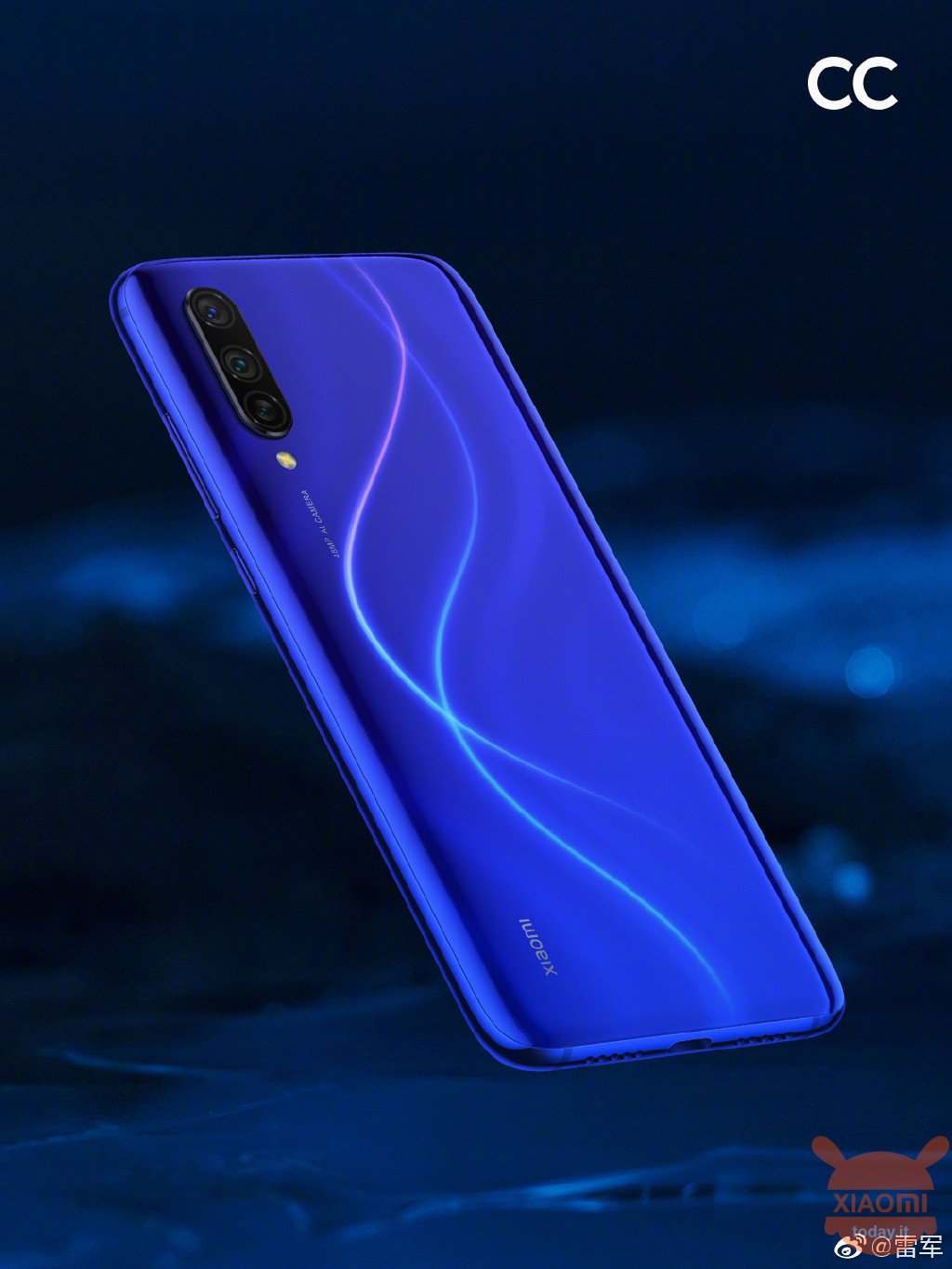 Lei Jun also shared a video that allows us to get an idea of ​​how the device will behave under the sunlight. we can watch the clip below:
In addition to the Dark Planet Blue coloring, we already know that the smartphone will also be available in "White Lovers", or a white inspired by winter snow and various light reflections. We can admire that version in the photo below: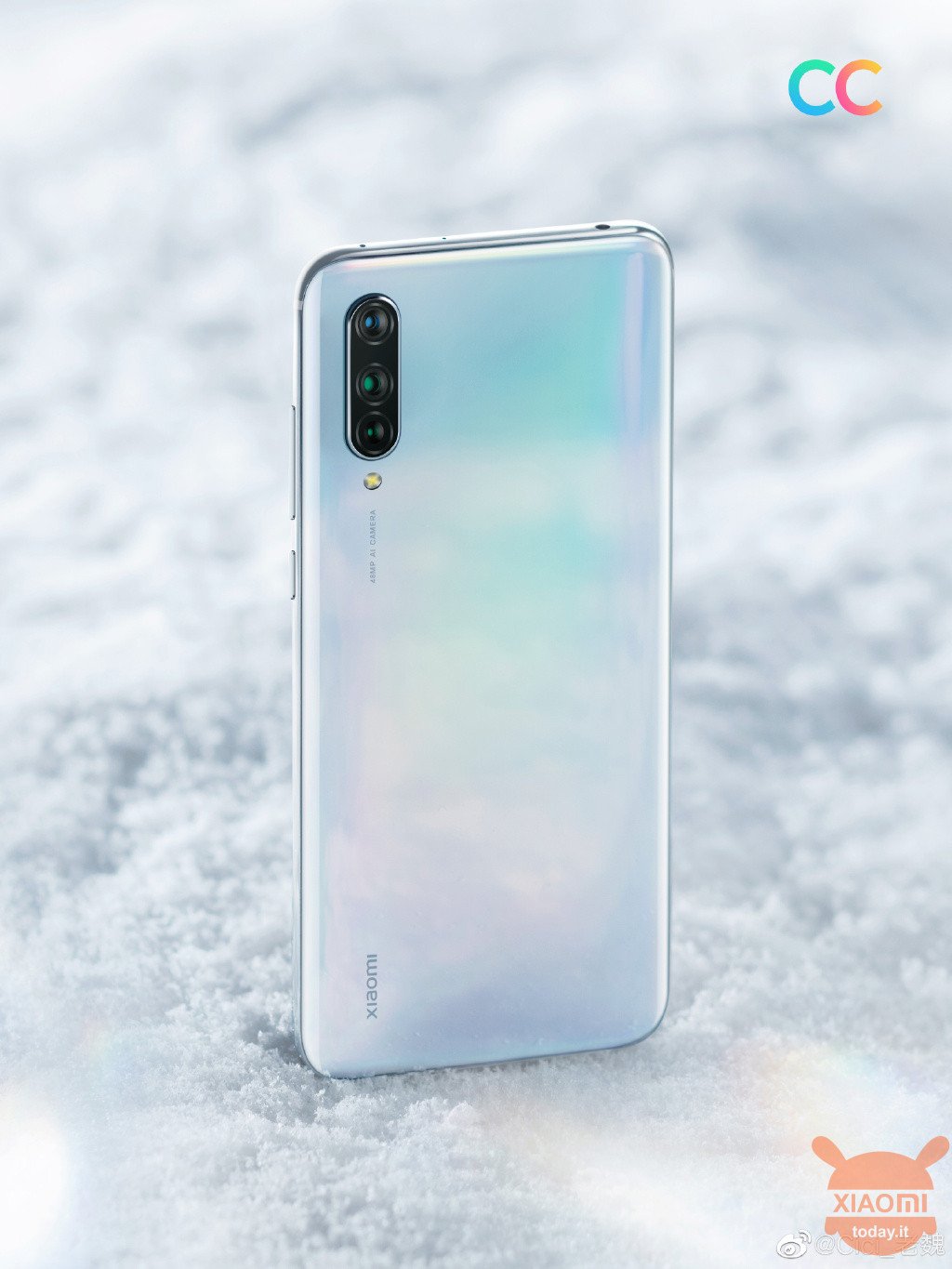 So, to date, we know with certainty that there will be at least these two options. Very probably they will also be the only ones since the devices are designed to attract the youngest and these two colors seem quite attractive, but we could always be wrong.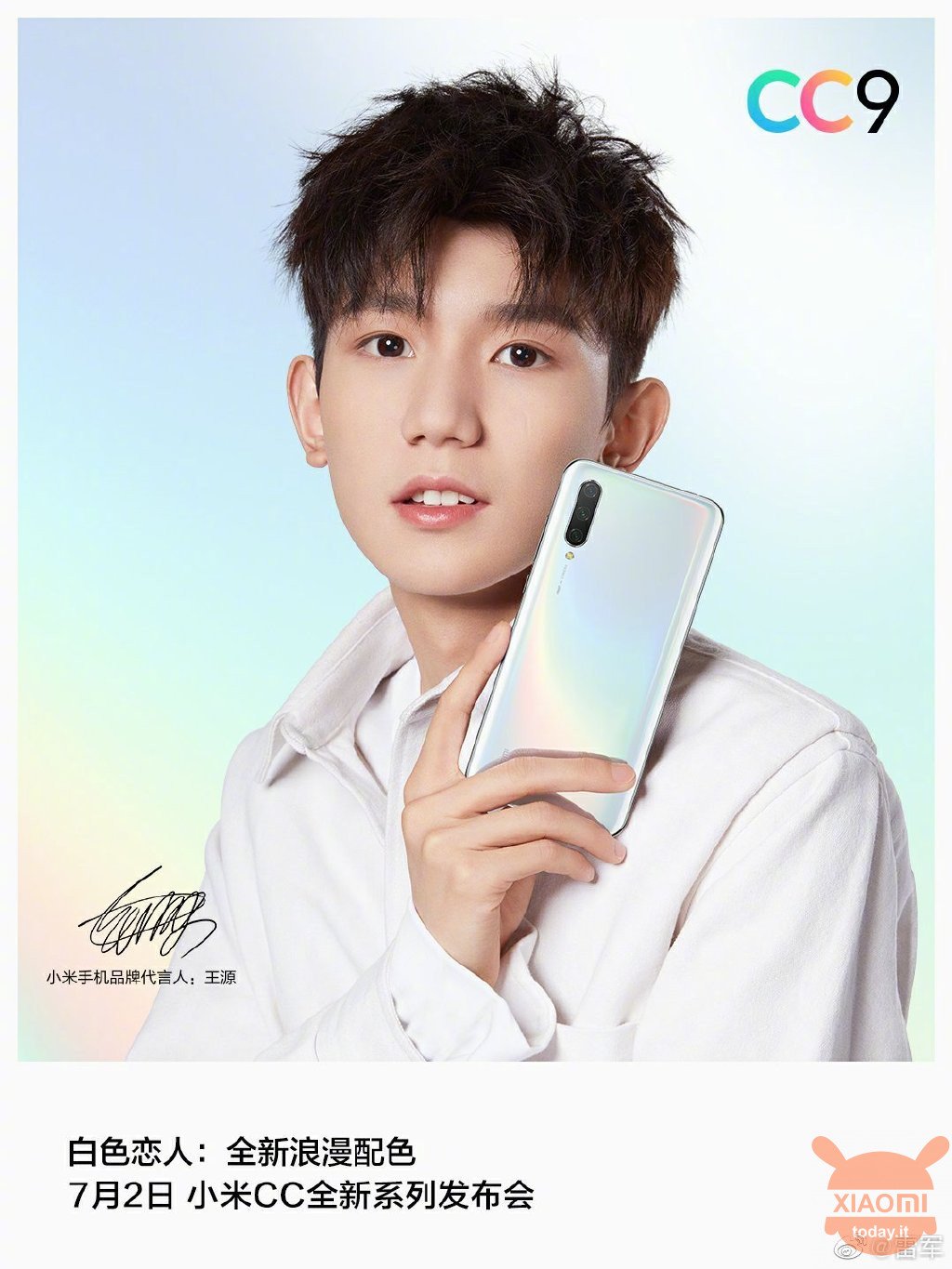 From the hardware point of view instead, the presence of a Qualcomm Snapdragon 730 processor coupled with up to 8GB of RAM and 256GB of internal memory seems increasingly certain. The smartphone will have a front camera from 32MP and a main rear from well 48MP (Sony sensor). Other specifications include a fingerprint sensor below the screen and consequently an AMOLED type display.
What do you think of this new color? Do you prefer this or the White Lovers we saw yesterday? Let us know in the comments section below!
Are you interested in OFFERS? Follow our TELEGRAM Channel! Many discount codes, offers, some exclusive of the group, on phones, tablet gadgets and technology.