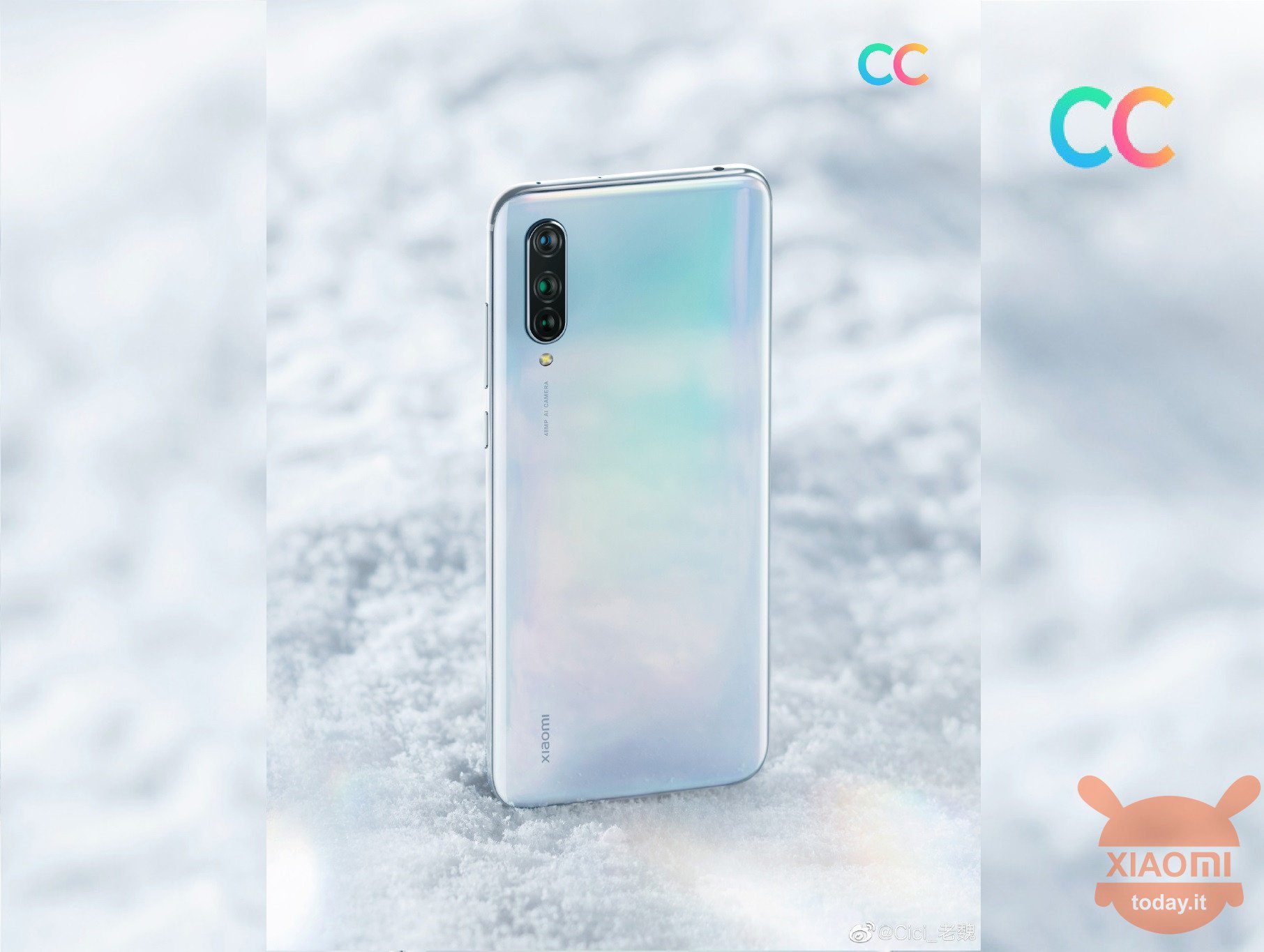 A few minutes ago we took a first look at the new Xiaomi CC9 package, which is the flagship device of the new CC series "Chic & Cool" created by a work group full of relatively young artists and designers within Xiaomi.
As you well know by now, the smartphone will be officially presented the following week, but thanks to Xiaomi and the desire to share with the public of the Chinese brand, we will not have to wait for that date to take a look at the device.
Xiaomi CC9 in "White Lovers" color, here is the first official photo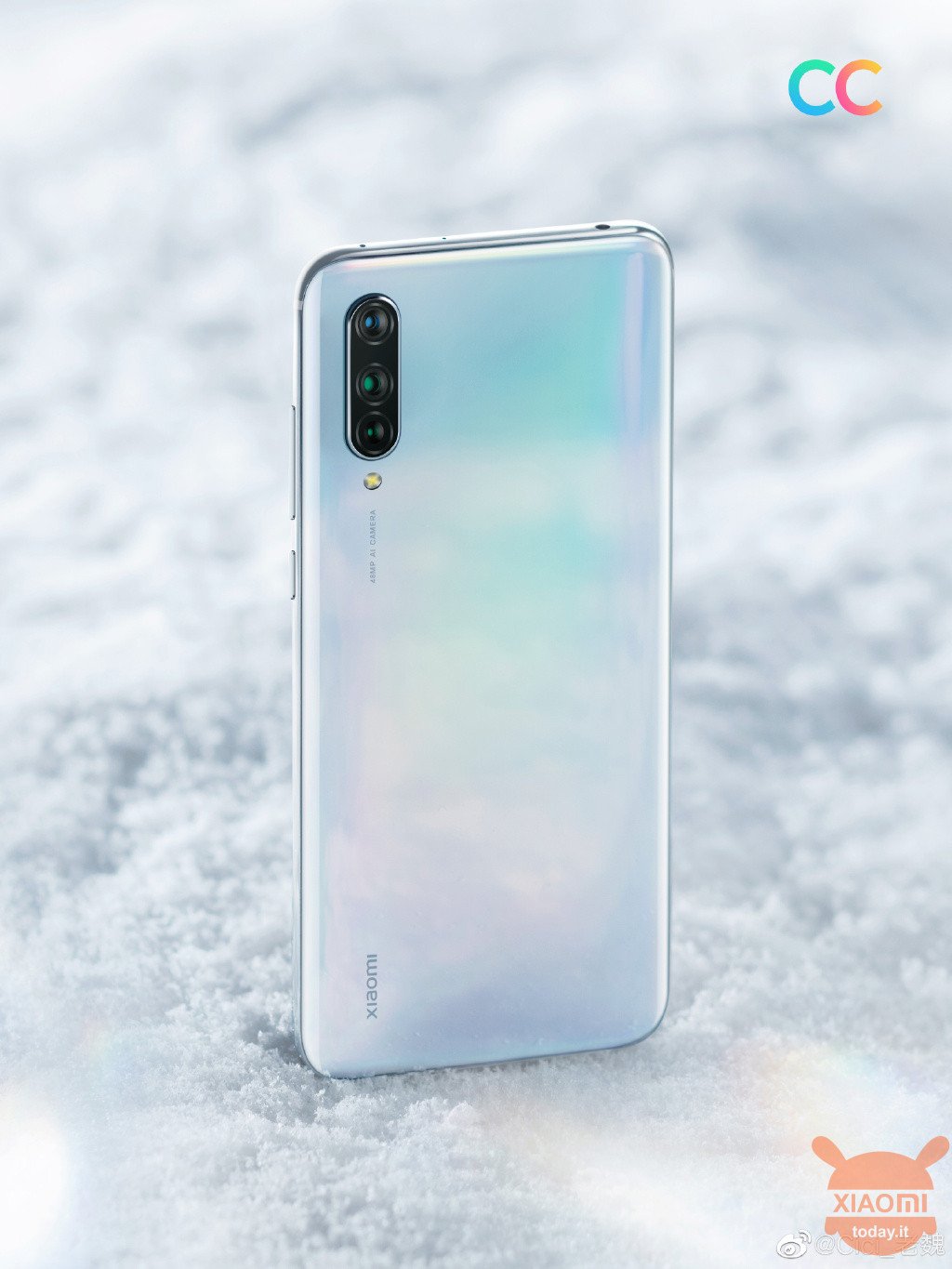 Lei Jun, the founder and CEO of Xiaomi Group, has just published the first official images of Xiaomi CC9 on the Chinese social media Weibo.
As we can see, the smartphone is basically a Xiaomi Mi 9 in white color. Specifically this color created by the team of "young people" inside Xiaomi is called "White Lovers" and is inspired by the winter snow and the various light reflections. A time of year in which many of us would like to be on these sultry days.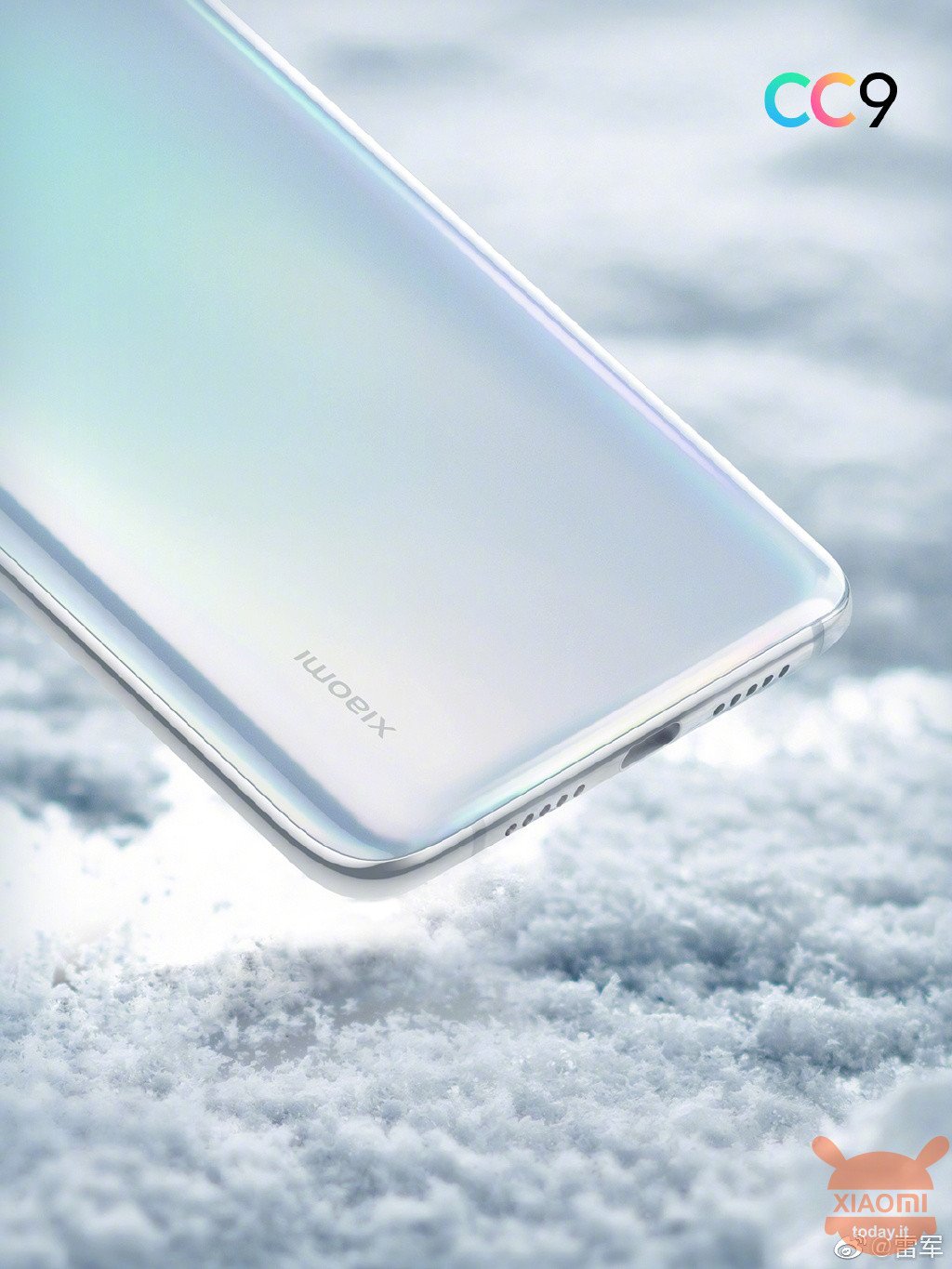 Seriously, in addition to the different colors, not available for the Xiaomi flagship phone (the mi 9), the new Xiaomi CC9 also sees a change in the various wordings. For example, near the three cameras we now find the word "48mp AI Camera", while the Xiaomi "Mi" logo, usually in the middle of the back cover, has turned into the "XIAOMI" writing positioned vertically on the left side.
Finally, we note two small details, namely the lack of the rainbow ring around the lens of the main rear camera and a silver metal chassis for an extra touch of style.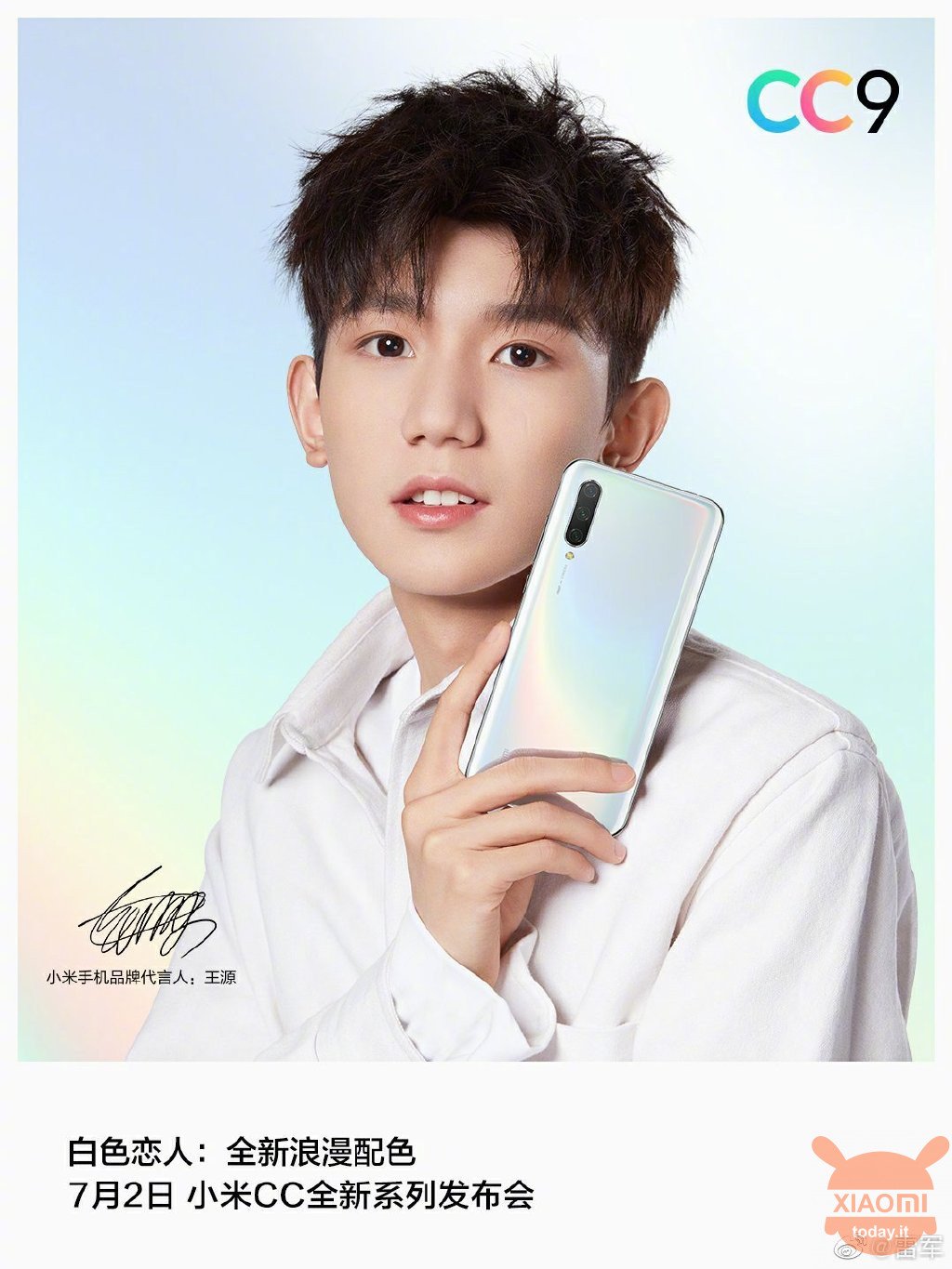 As for the specifications instead, the CC9 will most likely be equipped with an excellent processor, the Qualcomm Snapdragon 730, or the same that we find on the Xiaomi Mi 9T, assisted by up to 8GB of RAM and 256GB of internal memory (most likely not expandable ). The cameras will be one frontal from 32MP for high resolution selfies that thanks to the collaboration with the Meitu brand should be able to produce high quality photos with the possibility of improving personal appearance, while on the back a Sony sensor from 48MP will take ultra-detailed photos of subjects behind the smartphone (we still don't know if it's a Sony IMX586 or Sony IMX582).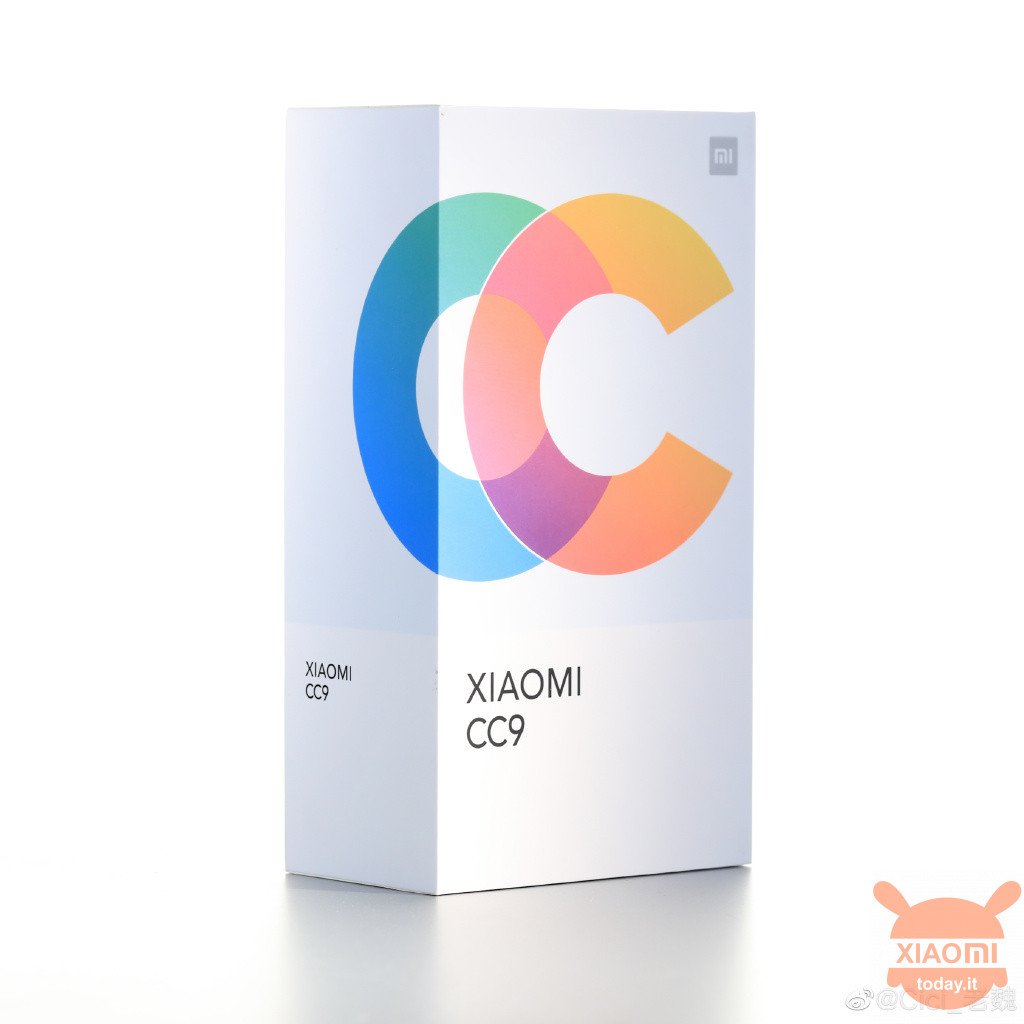 Finally, the rest of the hardware not yet confirmed but very probable includes an AMOLED screen from 6,39 inches and a fingerprint sensor under the display (this was certainly the lack on the back), an NFC chip and a large 4000mAh battery .
Now tell us yours. What do you think about the design of this device? Do you like it or not? Please let us know in the comments section below.
Are you interested in OFFERS? Follow our TELEGRAM Channel! Many discount codes, offers, some exclusive of the group, on phones, tablet gadgets and technology.