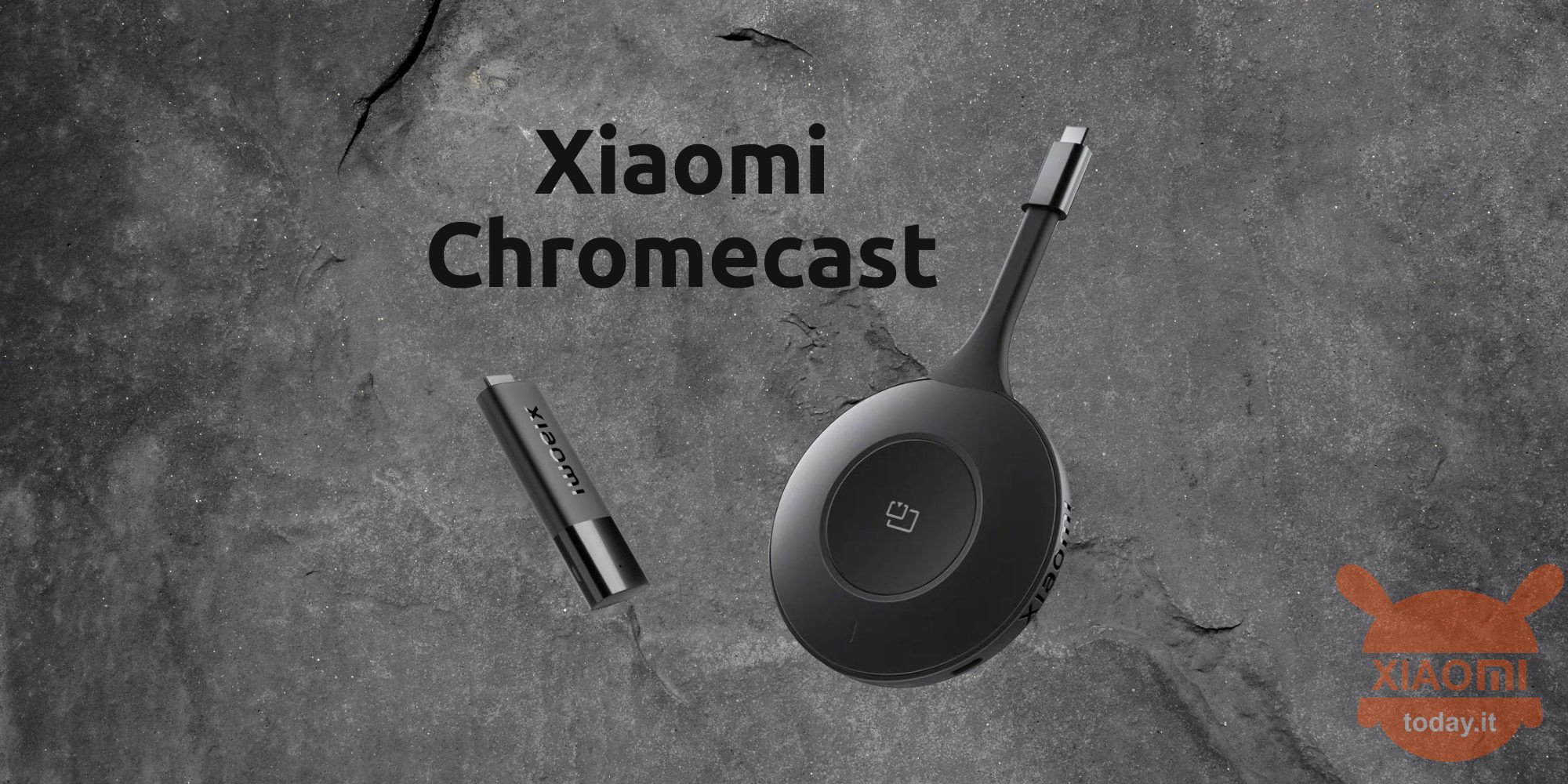 Xiaomi today is a well of products and services: together with the MIUI 13 and at Xiaomi 12 here is also a really interesting product. It is to all intents and purposes the first Chromecast 4K device. Previously the company presented it but not with this resolution but above all not with its brand. The device in question is called PaiPai and almost flawlessly resembles the Google Chromecast media player. However, that of the Chinese giant is intended for display mirroring only computer on an external display. Let's see the details.
Xiaomi also presented its proprietary chromecast in 4K resolution: it debuts together with Xiaomi 12 and MIUI 13. Here are the specifications
Xiaomi PaiPai it can be connected to TVs, monitors, projectors and other proprietary and non-proprietary devices. A feature of the new version is support for the 4K resolution to 30 fps. The previous version, as we anticipated in the introduction, supported the display of images with a resolution of 1920 x 1080 pixels at 60 fps. Higher framerate, but at a lower image quality than now.
Xiaomi Paipai is composed of two parts: one is similar to the Xiaomi Mi TV Stick with HDMI connector. This module is the one that connects to the external display. To accompany this first module there is a second block with a USB Type-C connector that must connect to the computer (or Mac if you want).
For those "ignorant" about Chromecast, remember that this device it is nothing more than a multimedia adapter which, unlike other devices, turns out to be very useful for old TVs. In a nutshell, the ultimate goal of the Chromecast is to transform any TV or monitor with a port or input HDMI in a Smart TV.
Unfortunately Xiaomi has not announced the price and date exit of his Chromecast. There is no doubt that it will only arrive at the beginning for the Chinese market.
Xiaomi Mi TV Stick | Black
1 used by 49,98 €
10 December 2022 5: 03

Amazon.it
Price updated on: 10 December 2022 5:03